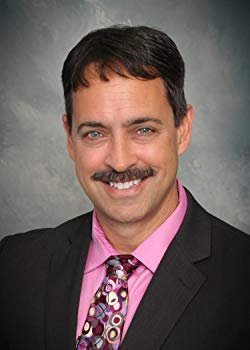 In George Orwell's book "1984," the government could make people become "unpersons." An unperson was not only eliminated, all traces that they had ever existed were utterly erased. And while I am certainly not hoping for such a dystopian society, that one particular part of it could be used very effectively as a deterrent to mass shooters.
What I propose is "The Unperson Act." When a person commits a mass murder, whether they are killed or arrested, they immediately need to "be erased." It must be illegal to show so much as a single picture of them. They must be referred to as "Alleged Shooter Number whatever," and if they are guilty, they must forever be referred to as "Unperson Number whatever."
Their birth certificates should all be destroyed, as well as their death certificates. If they are alive and arrested, they should be placed on death row and executed on an undisclosed day no more than one year from the time of the shooting. During that year, they should be placed in complete solitary confinement, no outside visitors whatsoever and no contact with or information from the outside world at all. During that last year, all of the prison staff should refer to them only by their Unperson Number.
Facial recognition technology, and whatever other algorithms or actual people are needed, should constantly scrub the internet of any traces of their existence. When they are buried, it should be in an undisclosed location in an unmarked grave.
Would this possibly be hard on the family? Of course. But that very fact as well should serve as a deterrent. And the lives of potential victims must be placed above the hurt of the murderer's family, as hard as that is. As a side note, I would recommend a constitutional amendment that this can never be used against anyone but mass murderers, thus allaying fears that it could eventually be used against Christians, political foes, etc. [I'm far more worried about what the Bo Wagners of the world might do to those they disagree with than I am mass murderers. What's next? Using Bo's "unperson" law to execute and "unperson" abortion doctors?]
— Bo Wagner, Times Free Press, Pastor Bo: It's time to 'unperson' mass shooters, August 16, 2019
Wagner is the pastor of Cornerstone Baptist Church in Shelby, North Carolina.