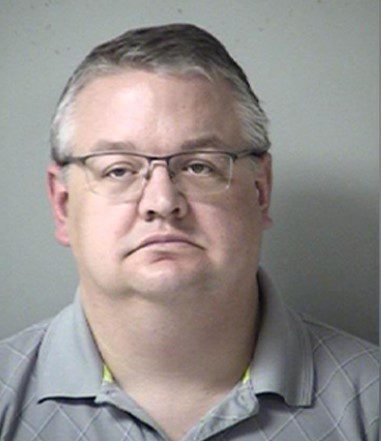 The Black Collar Crime Series relies on public news stories and publicly available information for its content. If any incorrect information is found, please contact Bruce Gerencser. Nothing in this post should be construed as an accusation of guilt. Those accused of crimes are innocent until proven guilty.
John McIntosh, pastor of Cedarville Baptist Church in Cedarville, Illinois, stands accused of sexually assaulting a minor.
McIntosh's church bio page states:
John McIntosh has been our pastor since December of 2018. Serving the Lord at Cedarville Baptist is the joy of Pastor John's life.  Prior to coming to Cedarville, he has pastored in Iowa, Wisconsin, and Illinois. In addition, he has served on the board of directors of a Crisis Pregnancy Center, has been involved in rescue mission ministries, has been a regular contributor to the "From the Pulpit" section of local newspapers, as well as worked many summers for a Christian camp.  

He has earned a Bachelor of Arts degree at Maranatha Baptist University in Watertown, WI. He also has earned a Master of Arts in Biblical Studies as well as a Master of Divinity from Trinity Theological Seminary in Newburgh, IN. Furthermore, he is an accredited Christian counselor through the American Association of Christian Counselors.  
Prior to coming to Cedarville Baptist, McIntosh pastored Winneshiek Evangelical Free Church in Freeport, Illinois.