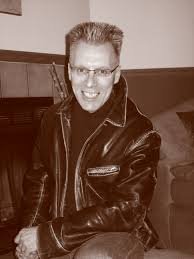 Mark Darling, pastor of Evergreen Church in Bloomington, Minnesota — a multi-campus megachurch — recently resigned over allegations of sexual misconduct. The church commissioned an independent investigation into the allegations against Darling. While the church has not made the results of this investigation public, it did rescind Darling's ordination.
According to Fox-9 News, the investigators concluded that Darling engaged in what the church calls "inappropriate conduct." The investigation also revealed that assistant pastor Mark Bowen was aware seventeen years ago of at least two other women who had similar concerns about Darling, but failed to inform the church board of their allegations. Bowen was forced to give up his seat on the board of trustees. He remains part of the church's pastoral staff.
The woman at the center of this scandal is Suzanne van Dyck, a former church employee. Van Dyck's husbands was also on Evergreen's pastoral staff. You can read van Dyck's compelling, heartbreaking story here.
Evergreen Church released a public statement regarding the investigation and its findings. It's long and somewhat convoluted, but you can read it here. The statement says, in part:
Suzanne van Dyck's individual allegations of sexual abuse by definition could not be substantiated."

"While the investigation revealed that some pastors of Evergreen Church had seen the phrase 'emotional sexual abuse' prior to Suzanne van Dyck's post on an online forum on January 24, 2018, the EC BOT first learned of Suzanne van Dyck's specific allegation of physical sexual abuse by Mark Darling from a post she made on an online forum on January 24, 2018."

"A second draft of this letter was shared with Mark Darling, Mark Bowen, Brent Knox, Doug Patterson, and John van Dyck where the phrase 'emotional sexual abuse' was changed to 'inappropriate sexual boundaries'".

"In 2001, Mark Bowen was also aware of at least two other women who had concerns similar to Suzanne van Dyck's about Mark Darling's conduct as a pastor (inappropriate conversations of a sexual nature). (In 2001, apart from Mark Bowen (Chair of the EC BOT), the other members of the EC BOT were not aware of the concerns raised by Suzanne van Dyck and these other women regarding Mark Darling's conduct and were not informed of the concerns."

"From the investigator's report 'ECC failed to take appropriate action in response to misconduct allegations.'"

"In 2001, the four Evergreen pastors, Mark Bowen, Brent Knox, Doug Patterson and John van Dyck made aware of Susan van Dyck's concerns about Mark Darling's conduct acknowledged those concerns, and engaged with Mark Darling in a process (Matthew 18) over the course of several months in a good faith effort to address her concerns, but failed to follow through and implement appropriate corrective action regarding Mark Darling's conduct (conduct that failed to meet some of the standards spelled out in Titus 1:6-9 See Note C below)."

"From the investigator's report: 'ECC has no policies or procedures specific to reporting or receiving discipline' for the misconduct attributed to Mark Darling."

"The investigator concluded this severance agreement did not constitute 'hush money' or an attempt to cover up the allegations Suzanne van Dyck made in 2001."

"From the Investigator's report "the investigation does support the fact that Mark Darling, while holding a position of authority, engaged in inappropriate conduct…'Specifically, this conduct included spending time alone with women in private settings and inappropriate conversations with women of a sexual nature.'"

"The EC BOT rescinds Mark Darling's ordination. He will not regain his status as an ordained pastor nor return from leave until the EC BOT and an outside third-party, acting on behalf of EC BOT, determine that he is ready to do so."

"The church has been informed that Mark Darling has resigned." "Mark Bowen will step down as EC BOT chair."

"Based on the investigation findings, the EC BOT, in unanimous agreement, will participate in and oversee the development and implementation of policies and organizational deficiencies revealed in the investigation."

"The EC BOT will retain Ms. Harris' law firm, Olgetree, Deakins, Nash, Smoak & Stewart, P.C., to assist with the development of the appropriate policies and reporting procedures."

"The EC BOT with third-party assistance will work with the pastors to develop procedures to address pastoral accountability, performance, improvement planning and discipline."

"The EC BOT with third party assistance will work with the pastors to develop a 'grievance process' and specific ways we can further open communications and improve the culture of safety in our church"