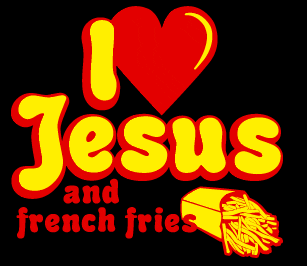 Several days ago, the local newspaper reported that a police officer under investigation for perjury was dead. While the cause of death has not yet been released, rumor abounds to its cause. His death is currently under investigation by law enforcement and the county coroner's office. [update: his death was ruled a suicide, death by a single gunshot to the head] Regardless of the cause of death, this man died way too young, leaving behind his wife, two married children, and his mother. It's his mother I want to focus on with this post.
Janice — not her real name — attended a non-denominational Evangelical church I pastored in West Unity from 1997-2002. Janice was a devoted follower of Jesus Christ. Every time the doors of the church were open, she was there. Any time we needed help in a particular ministry, Janice volunteered. She was what I call a one-percenter; the one-percent of church members who do ninety-nine percent of the work. Every church has a few Janices, and without them, the church would grind to a halt.
Janice's husband, while a faithful attendee, was not as committed as she was. He was what I called a good-old-boy, a congregant who always had a story to tell, even if most of the tales were lies. Several years ago, Janice's husband died of cancer. I believe he was 60 years old when he died. Janice remarried — her fourth. Today, she actively continues to serve Jesus with her new husband at a nearby Evangelical church.
During the seven years I was privileged to be Janice's pastor, she went through three traumatic events.
I met Janice for the first time at a local restaurant which she and her husband operated. The restaurant was a greasy spoon and, thanks to its low ceiling, was often filled with cigarette smoke. This was in the days before No Smoking laws went into effect in Ohio. The smoke was so pervasive that after eating there, your clothing had the distinct odor of burning cigarettes (and greasy food). After Janice and her husband started attending our church, she asked if I could advise them about their business. She knew I had a business background, and had managed several fast-food and full-service restaurants. It didn't take me long to figure out that Janice and her husband were drowning in debt with no way out. Owning a restaurant was Janice's dream. Sadly, it was left to me to destroy her dream. No matter how I worked the numbers, it was clear that the restaurant would continue to lose money. Worse yet, Janice had stopped paying business and payroll taxes in the hope that the business would turn around. I finally told Janice that there was no possible way her business could survive, that throwing more money at it was a waste. This broke Janice's heart, but I think she knew, deep down, that I was right. Several months later, she closed the restaurant.
One evening after church, I heard the office phone ring. Janice answered the phone. It was her youngest son, calling to say that he had just murdered his girlfriend while she worked at a nearby convenience store. In a fit of rage over being dumped, her son butchered his ex-girlfriend with a knife, leaving her young son motherless. Janice ran into the auditorium and asked for my help. I told her that her son needed to turn himself in before the police arrested him. I went with her to where her son was hiding and encouraged him to go to the sheriff's office and surrender. He did and later pleaded guilty. Janice's raised-in-church son is currently serving a life sentence in an Ohio penitentiary.
Janice had one daughter who loved Jesus, but loved having a good time too. She was quite the character, and would frequent our church off and on. Not long after getting married, Janice's daughter came down with non-Hodgkin's lymphoma. She died ever so slowly, finally succumbing to the disease in her 20s. I had the sad privilege of performing her funeral.
And now, her son is dead. Four marriages, a failed business, a dead husband, two dead children, and a child behind bars for life. Yet, despite all of these things, Janice still lovingly and blindly worships, serves, and follows Jesus. (The day of and days after her son's death, her Facebook wall was littered with dozens of memes extolling the wonders of Jesus.)  And for the life of me, I can't understand why. Yes, Jesus supposedly saved Janice from her sins and promised her a mansion in Heaven after she died, but outside of that, her God has been a piss-poor father, friend, and lover. What is it, exactly, that God has done for Janice? Look at all she had suffered in this life. Yet, despite the abuse, she loves Him still.
Perhaps, believing in God and holding onto his promises is what helps Janice get through life. If so, I get it. That said, I want to scream, JANICE, LOOK AT YOUR LIFE! WHERE IS GOD? From my seat in the atheist pew, it's clear the "friend that sticks closer than a brother" abandoned Janice long ago; that the deity — much like an abusive husband — who says "I love you" is a violent abuser; that Janice's Heavenly Father is a child abuser, and is unworthy of her love, commitment, and devotion.
I am sure Janice hopes for great reward in Heaven after she dies. Sadly, what she won't know is that her suffering came from the cruel roll of fate's dice; that sometimes shit happens to good people; that time spent hoping and expecting God to come through is a fool's errand. I wish Janice nothing but the best in the years that lie ahead. I wish most of all that she would tell her abusive deity to fuck off and spend her remaining days enjoying life without thoughts of worship, devotion, and commitment. Sadly, I suspect Janice will ride her God's black train until the end.
About Bruce Gerencser
Bruce Gerencser, 62, lives in rural Northwest Ohio with his wife of 41 years. He and his wife have six grown children and twelve grandchildren. Bruce pastored Evangelical churches for twenty-five years in Ohio, Texas, and Michigan. Bruce left the ministry in 2005, and in 2008 he left Christianity. Bruce is now a humanist and an atheist. For more information about Bruce, please read the About page.
Thank you for reading this post. Please share your thoughts in the comment section. If you are a first-time commenter, please read the commenting policy before wowing readers with your words. All first-time comments are moderated. If you would like to contact Bruce directly, please use the contact form to do so.
Donations are always appreciated. Donations on a monthly basis can be made through Patreon. One-time donations can be made through PayPal.