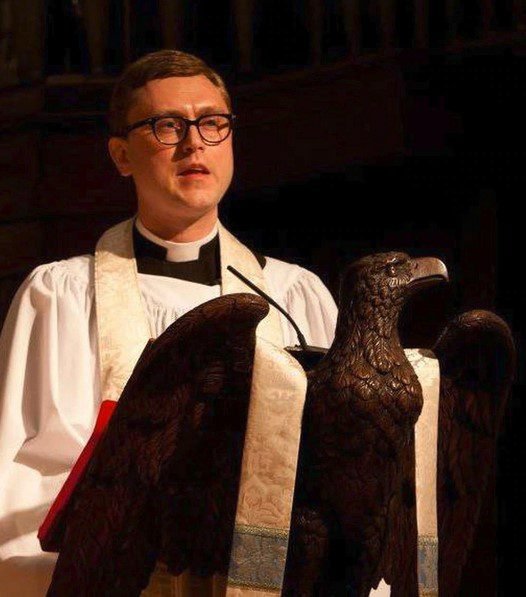 The Black Collar Crime Series relies on public news stories and publicly available information for its content. If any incorrect information is found, please contact Bruce Gerencser. Nothing in this post should be construed as an accusation of guilt. Those accused of crimes are innocent until proven guilty.
Gregory Lisby, a former pastor of Christ Episcopal Church in Ridgewood, New Jersey, stands accused of child pornography possession. Earlier this year, Lisby began working as a kindergarten teacher at Holyoke Public Schools in Massachusetts. Previously, Lisby was a pastor at All Saints Episcopal Church in Worcester, Massachusetts.
Gregory Lisby, a former pastor at Christ Church in Ridgewood from 2010 to 2015, was charged by federal officials in Boston last week with possession of child pornography.

….

Lisby, 40, began working as a kindergarten teacher at Holyoke Public Schools in Massachusetts this year, according to a criminal complaint filed Thursday in U.S. District Court in Boston. He resigned from his teaching position hours later in a letter that stated: "I was accused of an awful crime that could put our Holyoke children in harm's way," the complaint said.

Lisby was suspended last year from his position as rector at All Saints Church in Worcester for "an inappropriate relationship with an adult that did not involve sexual contact," Bishop Douglas Fisher of the Episcopal Diocese of Western Massachusetts said in a letter posted on the diocese's website Friday.
Lisby was the rector of All Saints Episcopal Church in Worcester from 2015 to 2018 and listed on his Linkedin page past employment as a substitute teacher in Worcester Public Schools, an instructional aid in Shrewsbury Public Schools and most recently as a teacher assistant at Little Sprouts child care in Natick. Little Sprouts did not return a call Friday seeking to verify his employment status there.

….

FBI agents on Wednesday raided the rectory of St. Luke's Episcopal Church, where Lisby lives with his husband, the churche's reverend, and the couple's two daughters. Authorities say they found an iPad that contained more than 150 pornographic images.

According to the search warrant application, the investigation had already uncovered at least 180 images and 15 videos of child pornography in an account believed to be in Lisby's name. The images showed young boys, ages 8 through 12, having sex.