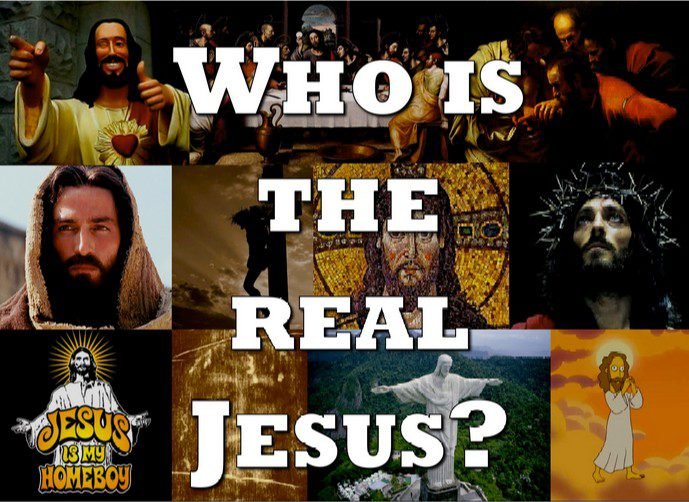 Have you seen the He Gets Us TV ads and video clips? Funded and produced by The Signatry, the $100,000,000 He Gets Us campaign is meant to globally reach skeptics and unbelievers with the message of Jesus.
Ministry Watch had this to say about The Signatry and their He Gets Us campaign:
A $100 million media campaign is attempting to attract people who are skeptical about Christianity but may relate to Jesus by highlighting his upbringing as a homeless, bullied son of a teenage mother.

The "He Gets Us" campaign, which launched in mid-March, is an initiative of The Signatry, a Christian foundation based in Kansas that is channeling more than $100 million in funding from what it describes as "like-minded families who desire to see the Jesus of the Bible represented in today's culture with the same relevance and impact He had 2000 years ago."

The Signatry has bought time for its advertisements on broadcasts of the NCAA's popular March Madness basketball tournament as part of a blitz on TV, radio, billboard and social media.

Jason Vanderground, president of Haven, a creative hub based in Michigan that is working with The Signatry on the project, said the initiative is based on broad research.

"We talked to thousands of people who, while of course they have heard of Jesus, they don't know the full extent of His ministry," he said in a statement to Religion News Service. "We see a light go on for them when they begin to recognize that Jesus was fully human — and that carries them forward in being able to take in and understand that He was fully God, too."

In a 15-second spot called "Anxiety," black-and-white photos show people in despair, hands to their heads, before the words "Jesus suffered anxiety, too" appear on the screen. On YouTube, viewers are told in the video's memo field: "Yet, despite this total failure to quell his anxiety, Jesus found the strength to face his accusers and submit to them willingly and without violence — knowing that his death would only further spread his message of radical love."

The campaign's website, offering alternatives to an "increasingly divisive and mean-spirited world," gives visitors the option to chat online, to text to ask for a volunteer to "pray encouragement for you" or access a seven-day Bible reading plan. Gloo, the Colorado-based technology partner for the campaign, is training the volunteers who connect with those seeking to chat or receive prayer.

The Signatry, also known as Servant Foundation, defines itself as existing "to inspire and facilitate revolutionary, biblical generosity." It reported gross receipts of more than $658 million on a 2020 tax form. In 2018, it reported having more than $1 billion in contributions.

Partners who have joined the initiative include the Luis Palau Association, the National Association of Evangelicals and Christianity Today magazine.
I have seen numerous He Gets Us advertisements. The objective appears to be to present the humanity of Jesus in a non-threatening way. In doing so, they seem to ignore the obvious theological contradictions in their approach. Take the ad that states "Jesus suffered anxiety, too."
Did Jesus really experience anxiety? One could make the case from Jesus' travail in the Garden of Gethsemane over his impending crucifixion that he experienced anxiety. That's assuming, of course, the Gethsemane events even happened.
Elsewhere in the Bible, particularly in the writings of Paul, Christians are commanded to not be anxious; that "worry" is a sin that reflects a lack of trust and dependence in God. Thus, if Jesus was anxious (worrying) over his impending death, doesn't that mean he was sinning? Shouldn't Jesus have put his complete, absolute trust and dependence in his Father and his perfect sovereign will? The Bible says that Jesus was a lamb slain from before the foundation of the world. This means Jesus, who is God, knew exactly what would happen at his crucifixion. He knew the exact date, time, and place these events would take place. Why would Jesus be anxious over things he had known for thousands of years would happen at an appointed date, time, and place?
Now, if Jesus were fully human, and not divine, then, yes, I can understand why he might be anxious. But, as the God-Man? If the writings of the Apostle Paul are true, then Jesus sinned against God (himself — weird, right?) if he had any anxiety whatsoever over his impending death. (Please see I Wish Christians Would be Honest About Jesus' Three Day Weekend.)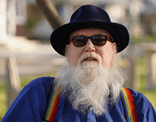 Bruce Gerencser, 65, lives in rural Northwest Ohio with his wife of 44 years. He and his wife have six grown children and thirteen grandchildren. Bruce pastored Evangelical churches for twenty-five years in Ohio, Texas, and Michigan. Bruce left the ministry in 2005, and in 2008 he left Christianity. Bruce is now a humanist and an atheist.
Connect with me on social media:
You can email Bruce via the Contact Form.
Your comments are welcome and appreciated. All first-time comments are moderated. Please read the commenting rules before commenting.