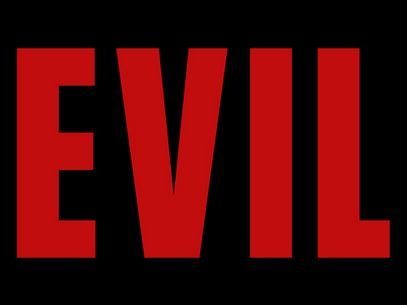 Writer Jeremy Wiggins, a frequent contributor to The Stand, the official blog of the American Family Association, suggests that non-Christians don't believe in the existence of evil. Wiggins writes:
The world has a problem with evil in that it basically denies the existence of evil. Unless of course, you disagree with the world's rejection of evil, then you are evil. Confused yet? I know I sure am.

….

Individuals commit acts of violence because of the evil within their hearts. Period. How do I know this is true? Because, without Christ, we are all evil. By refusing to acknowledge that evil exists, the world refuses to see when one religion teaches evil and another religion teaches to love one's enemies. While the religion of Islam may teach the slaughtering of infidels, let us remember that Muslims, pagans, Buddhists, and all other people, religious or not, are going to face the judgment of God.

….

While the world may not recognize evil, we, as Christians, know it exists; it exists very close by indeed – mostly within ourselves. We recognize the inherent wickedness of man, and that no one is righteous apart from Christ. We also recognize that the only solution to the problem of evil is the blood of Jesus. His sacrifice is the only thing that stands between our eternal destination and theirs.
I don't know of one non-Christian who denies the existence of evil. Not one. Evil exists. We know this because we observe its work and influence. What non-Christians reject is not evil in and of itself, but Wiggins' naive, simplistic view of the world. Wiggins, wanting to absolve Evangelical Christianity of its Islamophobic tendencies and the complicity of the United States in birthing modern terrorism, says that evil is a heart problem. People commit evil acts because their hearts are wicked. Instead of attempting to understand the reasons for terrorism, Wiggins reduces the matter to one of belief. According to Wiggins, ISIS terrorists recently slaughtered Parisian concert-goers because their hearts are evil. If the terrorists would only repent of their sins and put their faith and trust in Jesus, all would be well. His argument, of course, ignores the fact that many terrorist acts  are committed by people who worship the Christian God.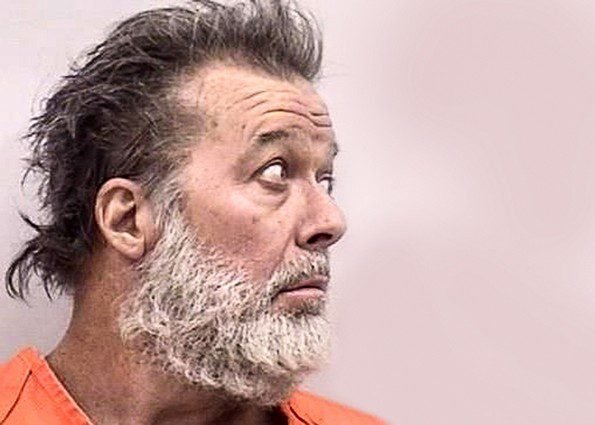 Just recently Christian Lewis Dear shot up a Colorado Planned Parenthood Clinic, killing several people, including an Evangelical pro-life police officer. Surely Dear's murderous rampage is an act of terrorism? Yet, here's a man, Dear, filled with the Holy Spirit, committing an evil act. Should we reduce Dear's actions to a matter of the heart? (I suspect that many Evangelicals secretly applaud Dear for doing what he did.) Or should we consider whether the recent inflammatory Planned Parenthood videos and subsequent Evangelical rhetoric and hysteria played a part in Dear's decision to commit an act of domestic terrorism?
Wiggins, a Christian Fundamentalist, believes every person is born into this world a sinner. We don't become sinners, we are sinners. According to Wiggins' inspired, inerrant Bible, every person is dead in trespasses and sins. Every person is at variance with God. Every person is the sworn enemy of God, and unless each accepts this God's Evil Solution™–the blood of Jesus–all will die in their sins and go to hell.
Taking Wiggins' theology to its logical conclusion, every non-Christian is a potential terrorist. If, as the Bible says: the heart is deceitful above all things, and desperately wicked: who can know it, doesn't this mean that every non-Christian is evil? Of course, Wiggins doesn't really believe this. No Evangelical does. Wiggins thinks certain people–Muslim terrorists (and perhaps Muslims in general)–are evil. Are there degrees of evil? Doesn't the Bible say that God is no respecter of persons? Surely the Holy God of Evangelicalism doesn't categorize sinners into different evil categories depending on their geographic location, ideology, and skin color? No, he doesn't (actually he does, but I'll leave that subject for another day), but Evangelicals like Wiggins certainly do.
While it would be easy to dismiss Wiggins' words as the rantings of a simple-minded Evangelical, doing so misses the fact that his view has real-world implications. If terrorism is just really a matter of the heart, then the answer to the global terrorist threat is the slaughter of Middle Eastern Muslims. Kill the evil bastards, Evangelicals cry, and that will put an end to terrorism. (Oh the irony of the followers of the Prince of Peace advocating violence as the answer to anything!) Yet, despite the decade-and-a-half war on terrorism, the world is not one iota closer to eradicating terrorism.
While I have no objections to calling terrorists evil, I refuse to absolve Christian America of its own imperialistic, oil-driven terroristic tendencies. Crucial to ending the wars in the Middle East is getting Americans to understand the economic, social, political, and religious views that drive events in the Middle East. Simplistic views such as Wiggins' reveal an ignorant understanding of how the world works. I wish everything  were as simple as Evangelicals think it is. But it is anything but simple, so we must continue to dig deeply into the reasons why a small percentage of Muslims are hell-bent on destroying Western Civilization. And while we are at it, let's take a hard look at how the Evangelical view of the world fuels domestic terrorism. We truly cannot understand the complexity of terrorism until we are willing look at ALL the facts, not just those that line up with a literalistic, Fundamentalist interpretation of the Christian Bible.
Note
Jeremy Wiggins Bio: (link no longer active)
Jeremy Wiggins is a graduate of Liberty University with a B.A. of Religion and a Minor in Biblical Studies. A veteran of the United States Air Force, he and his wife were stationed at Nellis AFB in Las Vegas, NV, where Jeremy was an F15 Avionics Technician. He has written for the AFA Journal, One Million Dads, and has also had his work quoted in World Net Daily and Christianity Today. He has served as a guest host of AFR Talk's Financial Issues, Nothing But Truth, Exploring the Word, and AFA Today. Since 2009, Jeremy has served at the American Family Association to help restore America's Biblical and moral foundations.