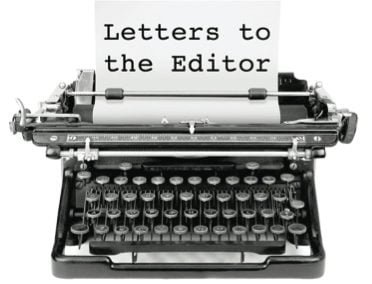 Letter to the Editor of the Defiance Crescent-News. Published April 16, 2014.
Dear Editor:
This is an election year, and in less than a month Ohio will have a primary election. As a voting, taxpaying citizen of Defiance County, I want to pass on some advice to the candidates running for office and those who write letters to the editor showing their support for a particular candidate.
Not every voter in Defiance County is a Christian. Not every voter attends church on a regular basis. A sizable number of voters do not claim the Christian moniker, and outside of weddings and funerals, they never darken the doors of any local church. We are the "nones", made up of atheists, agnostics, humanists, pagans, secularists and those who are indifferent toward religion. In Defiance County, there are also Muslims, Jews and Buddhists. I know this is hard for the Christian majority to believe, but living near them are people who do not think like they do about God and religion.
So, trumpeting the fact that you are a Christian, teach Sunday School, are pro-life, or are a member of the NRA might play well with Evangelicals, but for those of us who are not religious or not an Evangelical Christian, we are wary of people who play the faith card.
Being a Christian or being pro-life has nothing to do with how a candidate will perform as a local/county/state officeholder. In fact, when a candidate for office plays the faith card I am inclined to not vote for them. Why should I vote for a candidate that considers one voter demographic more important than another? This is especially true at the local/county level. I want officeholders that will represent everyone, not just those who are a part of their particular religious sect.
Those running for office would do well to mimic John F. Kennedy's approach to religion. Kennedy, a Roman Catholic, made it clear that his personal religious beliefs would not come into play when he made decisions. Kennedy understood that he represented every citizen not just those who happened to be Christian.
The United States is a secular nation, not just at the federal level, but at the state, county, and local level too. I realize the candidates need votes to win. I realize that Defiance County is ruled by Evangelical, conservative, Republican ideology. Maybe it is a fantasy on my part to think that what every citizen of Defiance County needs to hear is how a candidate for office will spend our tax money, repair our roads, care for our poor and sick, and care for what we have entrusted to our governmental leaders.
It is these issues that will determine how I vote. Sadly, far too many of my fellow Defiance County citizens will vote, not on the issues, but on the number of buzz words they hear a candidate use. To them, where a candidate goes to church or what his view is on abortion is far more important than how he effectively governs.
Bruce Gerencser
Ney