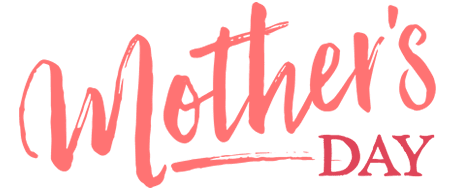 Mother's Day is a special time at Independent Fundamentalist Baptist (IFB) churches. It's the one Sunday out of the year when the whole service is dedicated to women. Churches often give gifts to mothers in attendance, especially flowers. My favorite gift for church women on Mother's Day was carnations. During this oh-so-special service, men and children are reminded of how they should love their mothers and praise Jesus for giving them such a wonderful, godly presence in their lives. And then comes the annual sermon for women from Proverbs 31:
Who can find a virtuous woman? for her price is far above rubies.  The heart of her husband doth safely trust in her, so that he shall have no need of spoil. She will do him good and not evil all the days of her life. She seeketh wool, and flax, and worketh willingly with her hands. She is like the merchants' ships; she bringeth her food from afar. She riseth also while it is yet night, and giveth meat to her household, and a portion to her maidens. She considereth a field, and buyeth it: with the fruit of her hands she planteth a vineyard. She girdeth her loins with strength, and strengtheneth her arms. She perceiveth that her merchandise is good: her candle goeth not out by night. She layeth her hands to the spindle, and her hands hold the distaff. She stretcheth out her hand to the poor; yea, she reacheth forth her hands to the needy. She is not afraid of the snow for her household: for all her household are clothed with scarlet. She maketh herself coverings of tapestry; her clothing is silk and purple. Her husband is known in the gates, when he sitteth among the elders of the land. She maketh fine linen, and selleth it; and delivereth girdles unto the merchant. Strength and honour are her clothing; and she shall rejoice in time to come.  She openeth her mouth with wisdom; and in her tongue is the law of kindness. She looketh well to the ways of her household, and eateth not the bread of idleness. Her children arise up, and call her blessed; her husband also, and he praiseth her. Many daughters have done virtuously, but thou excellest them all. Favour is deceitful, and beauty is vain: but a woman that feareth the Lord, she shall be praised. Give her of the fruit of her hands; and let her own works praise her in the gates.
Passing mention will also be made to other Bible verses that have been used to keep women in their place — barefoot, pregnant, and in the kitchen — for two thousand years. Throw in a couple of verses about women submitting to their husbands and male-only leadership, and the sermon is complete; and whatever joy the $1 carnation brought into their lives is muted by the Biblical reminders of their true status before God and man.
As a pastor, I saw Mother's Day as an evangelization opportunity. I encouraged church members to invite their mothers to church, especially unsaved mothers. I promised them that if they would do all they could to get their mothers in church on Mother's Day, I would do my best to share the gospel with them in between my points on Godly womanhood. Sometimes, I would plan a mother-daughter banquet the day before Mother's Day. I would have the men of the church prepare a fancy meal for those in attendance. Feeding large numbers of mothers and their daughters afforded me the opportunity to put my restaurant skills to use. I became the general of the kitchen, making sure that everything was cooked according to plan. After the meal, a guest speaker would remind the mothers and daughters in attendance of their duties before God and man. It was the only day on the church calendar when church women would be afforded the opportunity to hear a female speaker (not a preacher, not a preacher, not a preacher, DAMMIT, A SPEAKER!)
One Mother's Day — I was pastoring Somerset Baptist Church in Mt. Perry, Ohio, at the time — I decided I would recognize all the mothers in attendance. Numerous women stood as I asked mothers to stand so we could honor them with applause and $1 carnations. I then asked those who were standing to say how long they had been married and how many children they had. I planned to give special gifts to the oldest mother, the youngest mother, the mother with the most children, and the mother who had been married the longest. It took all of about thirty seconds for me to realize that I had made a horrible mistake.
Here's what happened . . .
Sister Iris, how many children did you have and how long were you married, I asked? I was never married, but I have three children. (Imagine what my IFB face looked like the moment she uttered these words.) Sister Delorse? I am not married, I'm divorced, and I have two children. (Iris and Delorse were blood sisters.) At that moment, I wanted to commit hari-kari. I thought, I need to hurry this along, knowing that there were other unwed mothers and divorcees ahead in Bruce's nightmare of a conga line.
Finally, the repudiation of all my preaching against premarital sex and divorce was complete, and all that was left for me to do was preach my sermon, give a brief invitation, utter a benediction, and usher my family and me the hell out of Dodge. Needless to say, I never asked women again to share how long they were married and how many children they had. Polly and I laugh about this now, but it was not funny at the time. My moralizing had been exposed, and the only feeble argument I could make was that all their sinning took place before they were saved. Praise Jesus, none of them had sexual intercourse post-Jesus, or so I told myself anyway. I would later come to the realization that, despite all my sermons against sexual sin, congregants were still, in the privacy of their bedrooms, car back seats, and motel rooms, having sex with people to whom they aren't married to. I would later pastor an unmarried woman who wanted to have a baby without marrying a man. She paid a neighbor man to sleep with her so she could get pregnant. She succeeded. Unfortunately, she bore a child with a serious birth defect — a sure sign to many of God's disfavor.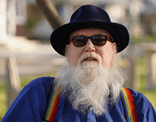 Bruce Gerencser, 65, lives in rural Northwest Ohio with his wife of 44 years. He and his wife have six grown children and thirteen grandchildren. Bruce pastored Evangelical churches for twenty-five years in Ohio, Texas, and Michigan. Bruce left the ministry in 2005, and in 2008 he left Christianity. Bruce is now a humanist and an atheist.
Connect with me on social media:
You can email Bruce via the Contact Form.
Your comments are welcome and appreciated. All first-time comments are moderated. Please read the commenting rules before commenting.