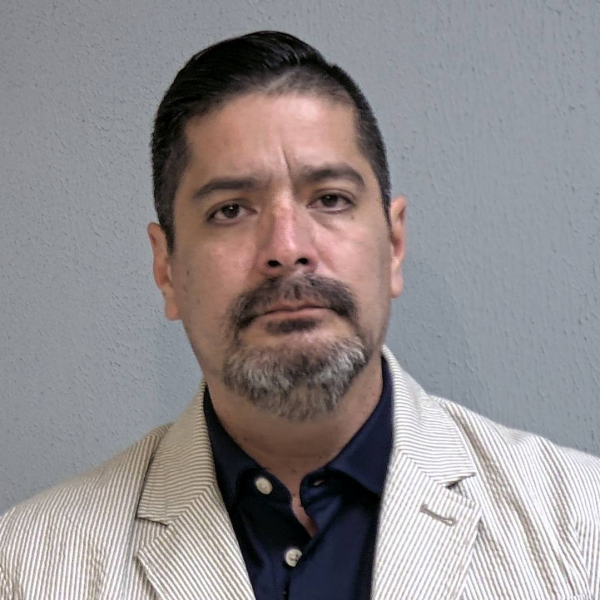 The Black Collar Crime Series relies on public news stories and publicly available information for its content. If any incorrect information is found, please contact Bruce Gerencser. Nothing in this post should be construed as an accusation of guilt. Those accused of crimes are innocent until proven guilty.
Gerardo Gonzalez, the pastor of an unnamed church in Mission, Texas, stands accused of sexually groping at least four women during prayer services.
A Mission pastor was arrested after allegedly groping several female attendees during one-on-one prayer, court documents revealed.

Gerardo Gonzalez was arrested on four counts of indecent assault by McAllen police and two counts of sexual assault by Mission police, according to Hidalgo County Jail records.

….

On Sept. 5, McAllen police officers spoke with a woman who reported an assault that occurred at a hotel ballroom at the 1900 block of S. 10th Street. The woman said that on Aug. 20, she was attending a weekly church service provided by Gonzalez, who was the pastor, and his wife.

After the service ended, Gonzalez called her to the podium for a "one-on-one prayer," the affidavit alleges.

"During that time, Pastor Gonzalez stood in front of [the woman] and placed his right hand on her shoulder and his left hand down by her genital area," the document stated.

She said Gonzalez would move the podium to the side, positioning himself and whoever he is praying with in a way where the podium would block others from seeing the lower portions of their body.

The affidavit stated that at the time of the report, three other female victims had also come forward.

Police spoke with a second woman, who said that on Aug. 9, Gonzalez escorted her up to the stage and also positioned her behind the podium.

"[The woman] stated Pastor Gonzalez placed her hands over his genital area and began to move them up and down," the affidavit stated. "[The woman] stated she could feel Pastor Gonzalez begin to get an erection."

Gonzalez then adjusted his pants and went to the restroom, the document stated.

A third woman said that on April 2, she was also called to the podium for a one-on-one prayer. Gonzalez allegedly placed one hand on her neck, grabbed her hand and pulled it toward his genital area.

"[The woman] stated she could feel Pastor Gonzalez continuously pulling her body into his causing her to feel uncomfortable," the affidavit states.

Police spoke with the fourth woman, who said that on Aug. 9, she was called to the podium for a one-on-one prayer and Gonzalez placed his left hand on the back of her lower head. He then grabbed her hands and moved them towards his genital area, the document states.

"[The woman states she then heard the sound of footsteps and turned to see the Pastor's wife … approaching them," the affidavit reads.

He then ended the session without finishing the prayer.

A detective spoke with Gonzalez, who admitted to moving the podium off to the side and standing close to attendees during their one-on-one prayers. He also admitted to placing his hands on their hands, shoulders, head or back of their necks.

Gonzalez said his wife is always present at his side and will place her hand between their bodies if he is praying for a female, the document states.

However, when detectives spoke with his wife, she said she does not place her hand between the pastor and the person he is praying for, nor is she always present by his side. She said at times she is distracted by other attendees and is not always watching him directly.

Gonzalez was arrested by McAllen police on Sept. 7 and his bond was set at $20,000. Records show he was released from jail the following day but then arrested by Mission police on two counts of sexual assault.

Details regarding the two alleged sexual assaults are not immediately known. His bond for the two new charges was set at $400,000 and he remains jailed as of Tuesday.
Bruce Gerencser, 66, lives in rural Northwest Ohio with his wife of 45 years. He and his wife have six grown children and thirteen grandchildren. Bruce pastored Evangelical churches for twenty-five years in Ohio, Texas, and Michigan. Bruce left the ministry in 2005, and in 2008 he left Christianity. Bruce is now a humanist and an atheist.
Connect with me on social media:
Your comments are welcome and appreciated. All first-time comments are moderated. Please read the commenting rules before commenting.
You can email Bruce via the Contact Form.