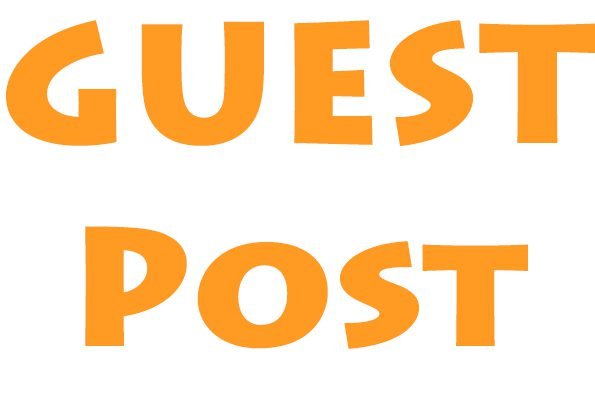 Guest post by Canadian Atheist
Thanks to Bruce for welcoming this guest post on his blog. I always enjoy reading Bruce's blog, and I hope this guest post will fit. This post is a response to a request by Bruce for posts that address conversion from religion to atheism, in particular from those who may be a few years into the process, and how it feels to live without religion. I have written about my deconversion from Christianity elsewhere on my own blog,  so you can read the details there if you wish. I may repeat myself a bit here just to make this post complete, but the point here is to describe my perspective since becoming an atheist. I hope that this post may help anyone who is going through a similar process or who is questioning their faith but afraid to give up their religion.
I have been an atheist for about eight years now. At least, 2007 is when I technically stopped believing in God, though the process was a gradual one that probably progressed throughout my adult life. The actual time point at which I stopped believing in God was surprisingly sudden and distinct. I would say that in early 2007 (as late as March) I still believed that God existed and that I wanted to relate to him although my view of God had shifted significantly since my coming of age two decades earlier. But, by May of 2007 I no longer believed that God existed. The final step was that sudden for me. In late 2006 and early 2007 I read a few books that looked at the character of God in a new light, including If Grace is True and If God is Love both by Phillip Gulley and James Muholland. More importantly for my conversion process I also read a book called Under the Banner of Heaven by Jon Krakauer. The book basically follows two stories: a general history of Mormonism and a specific case of murder in the 1980s by two Mormons who believed they were instructed by God to perform the murders. I knew virtually nothing of Mormonism prior to reading the book, but it served as a striking example of how religion can cause people to believe the unbelievable. The religion is clearly a fabrication from 19th century America, with roots that are distinctly American in culture. Yet, there are millions of followers around the world, in what I can only understand as blind faith. The book illustrated the strength of religious influence, and how humans clearly yearn for some meaning to their life, which often seems to be filled by instructions and commands by a person in power – or a religion. I had met a few Mormons, and they seemed as convinced that their religion was true as any other religious person, including the Christians I had grown up with. Yet there was no doubt in my mind that the entire religion was a fabrication. If a religion could essentially be constructed by one man in the relatively modern times of the 19th Century to a point that millions of people worldwide were followers, how much more possible was it that a religion could have developed 2,000 years ago in a time when the availability of information was incomparably lower than in the modern era? (Literacy was lower, formal education was rare, books [at least as we know them now] and newspapers were non-existent).
I then came across a number of the so-called "new atheists" including the most famous, Richard Dawkins. I had previously read a few critiques of Dawkins by Christians, but never read any of his own books or articles. In early May 2007 I was watching TV late one evening and saw Dawkins interviewed on the Canadian television show The Hour:
Contrary to the way he was viewed by Christian apologetics, he seemed down to earth, very rational and well-spoken, and what he said rang true. He was not the pompous arrogant and bull-headed demon that many Christian writers had made him out to be. I read his famous book The God Delusion. The house of cards came tumbling down.
Now, a few books and a television interview in early 2007 were not, of course, solely responsible for my loss of faith. I had occasionally asked myself the hypothetical question: "What if God doesn't exist?" I sometimes wondered what kind of person I would be if I didn't have God looking over my shoulder. But, up until that point it was simply a mental exercise I went through, I never for a moment actually doubted his existence. I had always known that God was there watching me, reading my thoughts. I find it hard to pinpoint why it was at this time that my doubts about God's existence suddenly became more focused. Suddenly, instead of simply theorizing what it would be like if God didn't exist, I started to realize that it is very likely that he does not exist. I think that Spring of 2007 was the culmination of a very slow march towards rationalism that had begun two decades earlier when I left home in my late teens. I had studied science extensively, and always accepted the science I learned, but also always somehow fit whatever I learned around the model of God that I had been steeped in while a child. This is an important point because I think it is very, very difficult for people who have been raised in religion to give it up. For me, there was always the nagging fear of my impending death and the threat of eternal punishment in hell if I doubted God's existence.
In any case, at that time I finally realized that I no longer believed God exists. The final step was not really a conscious decision for me. It was more of a realization that the notion of a god was no longer a reasonable belief. It was as though I looked around and realized I still secretly believed in Santa Claus as an adult while everything I had experienced in the world around me screamed that he could not possibly exist.
So, like a child taking the butterfly wings off for the first time in the deep end of the swimming pool and realizing that it can indeed float without them, I considered that the world might work just fine without a god.Julia Sweeney has described a similar experience in her book Letting Go of God:
…as I was walking from my office in my backyard into my house, I realized there was this little teeny-weenie voice whispering in my head. I'm not sure how long it had been there, but it suddenly got just one decibel louder. It whispered, 'There is no god.'

And I tried to ignore it. But it got a teeny bit louder. 'There is no god. There is no god. Oh my god, there is no god.'…

And I shuddered. I felt I was slipping off the raft.

And then I thought, 'But I can't. I don't know if I can not believe in God. I need God. I mean, we have a history'…

'But I don't know how to not believe in God. I don't know how you do it. How do you get up, how do you get through the day?' I felt unbalanced…

I thought, 'Okay, calm down. Let's just try on not-believing-in-God glasses for a moment, just for a second. Just put on the no-God glasses and take a quick look around and then immediately throw them off.' And I put them on and looked around.
I'm embarrassed to report that I initially felt dizzy. I actually had the thought, 'Well, how does the Earth stay up in the sky? You mean, we're just hurtling through space? That's so vulnerable!' I wanted to run out and catch the Earth as it fell out of space into my hands.

And then I remembered, 'Oh yeah, gravity and angular momentum is gonna keep us revolving around the sun for probably a long, long time.'
I can relate to some of this description quite well. In addition to what she describes, my situation was complicated by the fear that I might die while I had the not-believing-in-God glasses on and go to hell for eternity just because I happened to die while I was trying out atheism for 30 minutes. It was a bit like coming up to a train track and thinking, 'I need to cross the tracks, but what if the train comes along out of nowhere and mows me down just at the moment that I step across?' When I finally overcame my fear of being annihilated in a moment of fury like an Efrafan rabbit (from Richard Adams wonderful novel Watership Down), and stepped gingerly on the tracks, my whole perspective changed. Instead of looking up the track in fear of an oncoming train, I looked down at the tracks in detail for the first time and realized they were decrepit and could not possibly bear a train. No train would ever be coming along those tracks and I could linger as long as I like quite safely. Once that was established, the opportunity to really open up my mind to some serious questions availed itself and it was not long before the whole house of cards came tumbling down. Indeed, once I had my Julia Sweeney moment, the whole ordeal was over in a matter of minutes. I was through with God instantly as I realized that the whole game was a farce. There was no desire at all to cling to a false god for comfort. I simply set god aside and moved on.
Once I moved into atheism, there were of course many questions to tackle. I wondered about the afterlife. I accepted almost immediately that the whole thing was man-made and that when I die I will simply not exist anymore. For some time after my de-conversion, I felt quite sad that the prospect of an eternal heaven was gone, but my sadness was also tempered by the realization that I no longer had to fear hell. I realized that there was nothing to fear about being dead any more than there was to fear about before I was born. That thought was a reassuring one as I left behind the indoctrination of fear that Christianity brands its followers with, often without them realizing just how much fear is used to maintain the faith. Do I ever still fear death and hell? Yes, occasionally. Those fears instilled in childhood are difficult to overcome. Very occasionally I do have a very brief moment of panic as I ask myself that ridiculous question: "What if I'm wrong?" Then I always recognize that I'm about as likely to be wrong about the god of the Bible as I am likely to be wrong in believing that we are not all living in some computer matrix such as that in the popular Keanu Reeves movies. These days my biggest fears are something along the lines of Rene Descartes' evil demon – occasionally I worry that there is in fact a deity, but one that is malicious and malevolent, waiting to torment us all for eternity regardless of our choices here on earth. But then I recognize the absurdity of such ideas and the complete lack of evidence to support them, and that such beliefs and fears and bordering on the schizophrenic.
As I recognized that my existence would end with my death (such an obvious concept now), I very quickly started to value my life much, much more deeply than when I had been a Christian. My view when I was a Christian was that this life was just the preamble to something much greater, that I had all eternity to look forward to. All of sudden I realized that was not the case, and I realized that I'd better make the most of every day that I have in this life.
Another issue that is perhaps of interest to those Christians who are doubting their faith, or those who are cynical about people such as me who have de-converted, is the question of morality. Where do your morals come from, if not from God? As a Christian I would have asked this very question myself, but as an atheist it seems patently absurd. I believe that morality is a human construct, and therefore it does not come through revelation with the divine. Humans created morality. Morality comes from human society. Some human behaviours are almost universally considered immoral, such as murder, rape, theft. You don't have to be a rocket scientist to understand why these things are immoral. Human societies wouldn't survive if they were all acceptable behaviours. But there are a lot of human behaviours that are only considered immoral from a religious point of view, for example blasphemy and a host of sexually acts such as pre-marital sexual intercourse. But, usually these types of "immoral" behaviours vary depending on the religion. In any case, I have not found that I've plunged into any sort of immoral abyss now that I'm an atheist. If anything, I am probably a more moral person now than when I was a Christian. Certainly I am a more responsible person in terms of contributing positively to society because I now realize that human society is not some temporary situation on the way to eternity in heaven. Rather, I now realize that human society is all we've got. It is precious. Things like protecting the environment for future generations have become much more important for me now that I realize the earth doesn't have to end in an apocalyptic disaster as Jesus comes to establish his kingdom.
Another interesting phenomenon that I've recognized in my years since becoming an atheist, is a bit of a role reversal in my point of view on the world and society. When I was a Christian, I sort of looked down on non-Christians. I pitied them for not understanding the truth, for not being saved. Now I have to admit that I sort of look down on Christians. I pity them for not understanding the truth, for not living life to its fullest. I'm not proud of feeling this way, and it is probably just a natural pride in my personality that causes it, but I'm also trying to describe that there is an irony in the thought that I still find most Christians look down on me for not having the truth. But now the difference is that I feel sorry for them. It's sort of like being looked down up on by a child. In fact,
The world seems much more fragile to me now that I am an atheist. When you believe that there is a God watching over the world, and that he has a long-term plan for humanity, you assume that things can't go dramatically wrong. Sure, bad things like earthquakes and floods do happen, but the ultimate plan must remain intact. God isn't about to let a large meteor collided with the earth tomorrow and end all human life because it doesn't fit with his plan. (There is too much other destruction described in the book of Revelation that has to happen first!). But, now that I don't believe in God, I realize that we are indeed alone on this rock floating through space. We have to be so careful to take care of both ourselves and nature because the whole thing could come crashing down and no God would be there to step in and keep us on course.
So, I had often wondered what kind of person I would be if I were no longer a Christian. I had wondered if I would be more selfish, I would lie more easily. The reality has been the exact opposite. I hope that I am a much more pleasant and selfless person now that I'm an atheist. The world no longer revolves around me. I am but a speck of dust in vast universe. While my life has great significance to those around me while I am alive, I am completely insignificant in terms of nature and the universe. It is not about me. I am just a cog in the great machinery of nature.
One thing that seems pervasive in relating to Christians since my de-conversion is a complete lack of understanding that I don't actually believe in God anymore. Most Christians seem to think that atheists are rebelling against God, that we hate him for some reason. Perhaps we've been so hurt by religion when we were younger that now we feel hate for God and for Christianity and are like a rebellious teenager who goes off on his own in a huff. But I don't hate God. I just don't believe he exists. My position is exactly the same as the position a Christian is in when they consider the existence of something they don't believe in, like unicorns or Santa Claus. I'm not trying to belittle Christians' beliefs by making that comparison, it really is that way for me. I don't hate unicorns, I just don't think they exist.
In a situation I experienced in which a few atheists were discussing religion with a few Christians, a Christian friend of mine summed up the differences like this: "Either you believe in God or you don't. That's about all there is to it." I very much agree with this statement, and I would take it further and say that you can't really choose whether you believe in God or not. Either you do or you don't. If you are a Christian who is finding that you doubt God's existence, then you may already feel that you don't believe he exists. You might pretend that you still believe he does exist, but deep inside only you know whether you believe it or not. If you don't believe in God, there isn't much you can do to choose to believe in him. I could pretend to believe in God, but at the end of the day I just don't. It would be a dishonest act for me to pretend I believe in God. It's not a choice I am capable of making any longer. Ultimately, we all owe it to ourselves to ask the really difficult questions about our beliefs and see where the chips fall. Ultimately the only person who suffers if you don't is yourself.