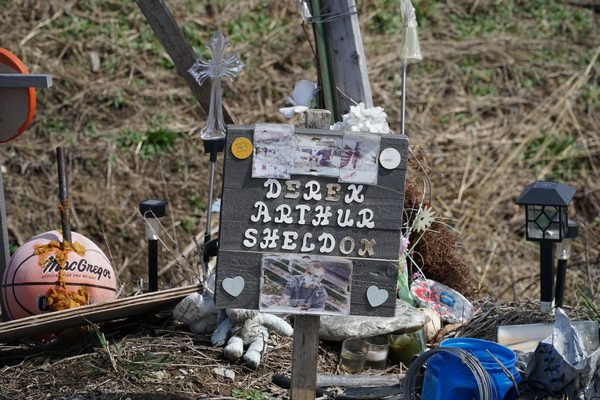 As many of you know, Polly and I travel the highways and byways of northwest Ohio, northeast Indiana, and southeast Michigan looking for photography opportunities. I have developed an interest in how we as Americans — particularly Midwesterners — memorialize life and death.  Of special interest is the various means religious people use to remember the dead. This interest might seem odd for someone who is an atheist, but I am attracted to roadside memorials and cemeteries. From time to time, I plan to share a few of the photographs I've shot while stalking death.
I shot these photographs at a roadside memorial for the late Derek Sheldon.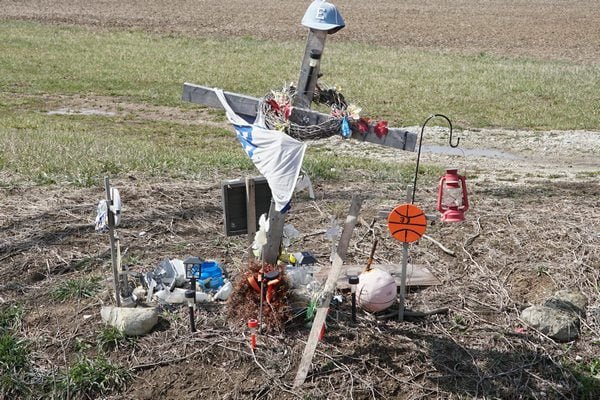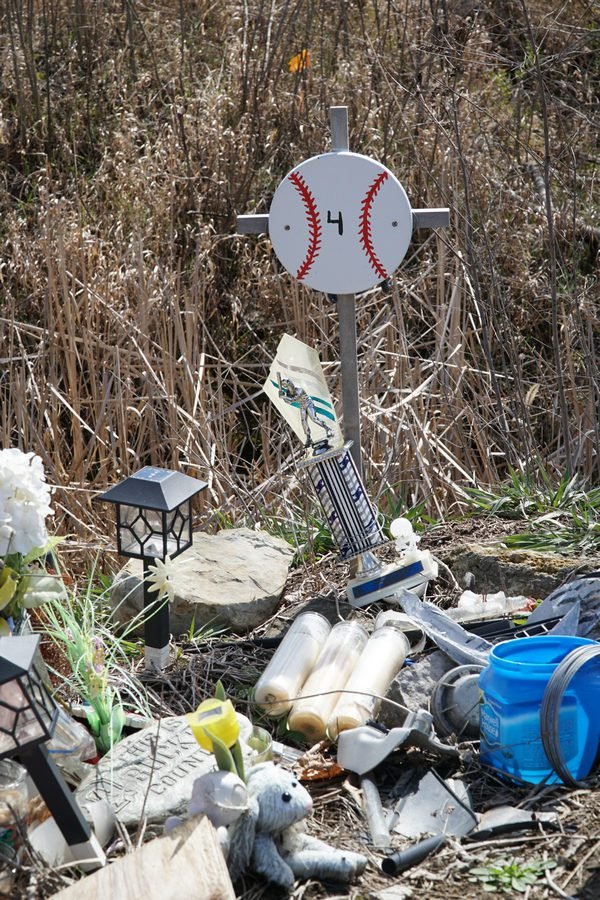 Derek Sheldon, a senior student at Elmwood High School in Bloomdale, Ohio, was tragically killed in an automobile accident on October 1, 2015. According to the Sentinel-Tribune:
Derek Arthur Sheldon, 17 of Bloomdale passed away on October 1, 2015, near Bloomdale.

He was born in Findlay on October 3, 1997, to William and Kimberly (Workman) Sheldon and they survive.

….

Derek was a senior at Elmwood High School where he played basketball and baseball. He was a member of the honor society, loved working with younger children during summer baseball, and enjoyed sports of any kind.
While I find roadside memorials psychologically and sociologically interesting, death at such a young age is always tragic.