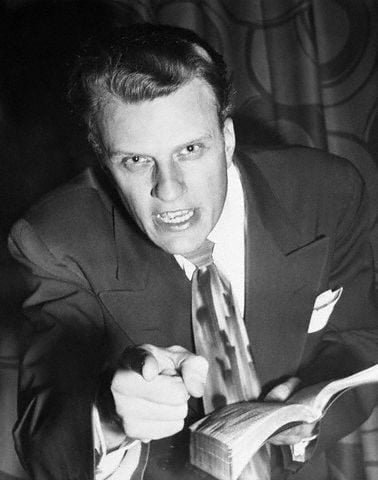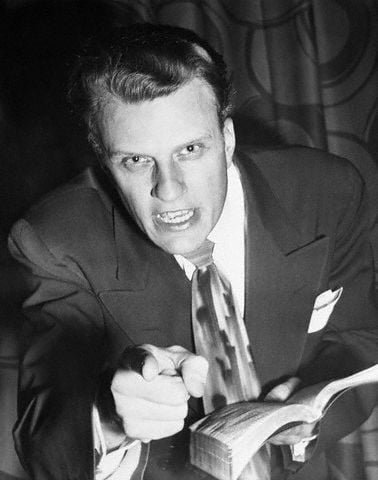 President Richard Nixon recorded Evangelical evangelist Billy Graham saying the following about Jews:
They're [Jews] the ones putting out the pornographic stuff. The Jewish stranglehold has got to be broken or the country's going down the drain.

I go and I keep friends with Mr. Rosenthal (A.M. Rosenthal) at The New York Times and people of that sort, you know. And all — I mean, not all the Jews, but a lot of the Jews are great friends of mine, they swarm around me and are friendly to me because they know that I'm friendly with Israel. But they don't know how I really feel about what they are doing to this country. And I have no power, no way to handle them, but I would stand up if under proper circumstances.
Graham lied about the quote, saying:
Those are not my words. I have never talked publicly or privately about the Jewish people, including conversations with President Nixon, except in the most positive terms. (May 1994)
After the Nixon/Watergate tapes were revealed, Graham was forced to confront his antisemitism. In 2002, Graham stated:
I don't ever recall having those feelings about any group, especially the Jews, and I certainly do not have them now. My remarks did not reflect my love for the Jewish people. I humbly ask the Jewish community to reflect on my actions on behalf of Jews over the years that contradict my words in the Oval Office that day.
I, for one, tend to believe what people say the first time. Graham's apology was a CYA moment. He knew that he would lose Evangelical support if his true feelings about Jews were known. Evangelicals love the Jews, even though their Bible says God plans to slaughter them during the Great Tribulation.
These quotes should put an end to post such as this one from Charisma, How Billy Graham Avoided Scandal His Entire Life. He didn't, as this post makes abundantly clear.
Quotes from the Atlanta Journal Constitution.
Bruce Gerencser, 66, lives in rural Northwest Ohio with his wife of 45 years. He and his wife have six grown children and thirteen grandchildren. Bruce pastored Evangelical churches for twenty-five years in Ohio, Texas, and Michigan. Bruce left the ministry in 2005, and in 2008 he left Christianity. Bruce is now a humanist and an atheist.
Connect with me on social media:
Your comments are welcome and appreciated. All first-time comments are moderated. Please read the commenting rules before commenting.
You can email Bruce via the Contact Form.