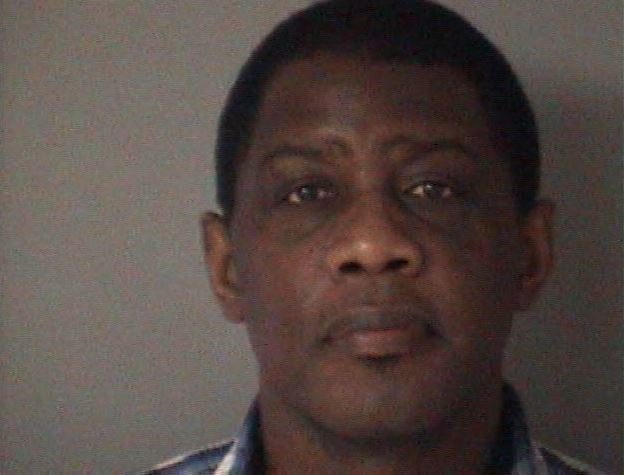 Sylvestre Obwaka, pastor of St. Ignatius Church in Rogers City, Michigan has been charged with first-degree and third-degree sexual misconduct. The Gaylord Herald Times reports:
A Roman Catholic priest accused of sexually assaulting another priest in a church rectory has been ordered to trial in Northern Michigan.

A judge found enough evidence against the Rev. Sylvestre Obwaka, pastor at St. Ignatius Church in Rogers City.

Obwaka is charged with first-degree and third-degree criminal sexual conduct against another priest within the Diocese of Gaylord, who testified Tuesday in 89th District Court in Rogers City. Police say the alleged crimes occurred on Feb. 1 while the man was sleeping.

….

Obwaka, a native of Kenya, has been a priest since 2010. He became pastor at St. Ignatius in July 2013. He is in the Presque Isle County Jail without bond, which was denied during a preliminary hearing Monday.

"I am heartbroken over the events that have unfolded in recent days," Bishop Steven Raica, leader of the Diocese of Gaylord, which includes St. Ignatius, previously said in a statement. "Our faith calls us to ensure the dignity of each human person is upheld in every circumstance. We must respond with compassion when anyone is harmed. We must also remember than in our system of justice, a person is presumed innocent until proven guilty."

"These are difficult days … I ask for your prayers for all those affected by this situation."
Father Sylvestre Obwaka has been charged with first degree criminal sexual conduct using force causing personal injury and third degree criminal sexual conduct using force. If convicted, Obwaka faces up to life in prison.
The incident allegedly happened Feb. 1 while a 28-year-old man was staying at Obwaka's house in Rogers City.

According to the Michigan State Police, the 28-year-old man alleges that Obwaka sexually assaulted him while he was sleeping.

On Tuesday during a preliminary hearing, the alleged victim testified and said he knew Father Obwaka.

He says the sexual assault happened following a night that also involved alcohol, and that he woke up to Father Obwaka inappropriately touching him.

"He used his hand to force my shoulder back down on the bed and he started saying things like, 'do you love me? Say that you love me,'" the victim said in court.

The man says he tried to roll over.

At some point in the conversation, he says he said 'no' to the priest, but it wasn't clear in court Tuesday what exactly the man was saying no to.

The defense says that Father Obwaka is innocent. Their case involves proving that the two engaged in consensual sex but that the alleged victim later felt guilty about it and reported the situation to police.

"You spent 15 days shedding your guilt and piling it and piling it on my client didn't you," Attorney Dan White asked the alleged victim.

"No," the man replied.

The courtroom was filled with many of Father Obwaka's supporters.