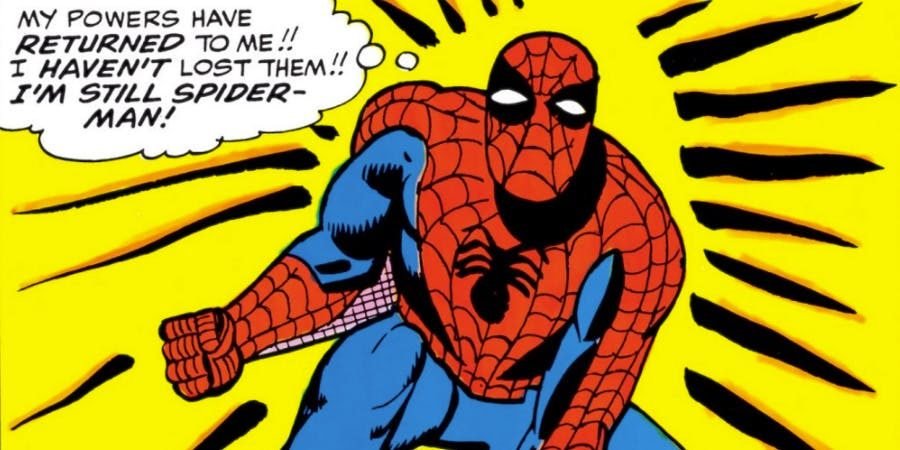 Evangelical Christians love to think that they have — thanks to the indwelling of the Holy Spirit — some sort of supernatural discernment power that allows them to ferret out the true spiritual condition of everyone with whom they come in contact. Evangelicals, in particular, believe they have some sort of God-given radar that locks on unknown believers and lets them know that they are fellow believers. This radar is a spiritual paternity test of sorts, letting Evangelicals know when one of their family is in the vicinity. I heard countless preachers say that the "spirits" of two or more believers recognize each other when they come in contact with each other. Woo hoo! God's children are in the house, baby!
Several years ago, a Christian who commented about unbelieving clergy still pastoring churches illustrated this point:
I also can't help but think that living and walking out a lie every day is going to eventually take a psychological/emotional toll on anyone. I think it would also work against the pastor really being vulnerable or drawing close to his/her congregation for fear of letting something slip. Eventually people who are closer to the pastor will be able to discern that something just isn't quite right here.
According to this Christian, she gets Spiderman-like tingly feelings that would let her know if a pastor is faking it. The idea behind her feelings is the notion that Christians can know a pastor well enough that any lying or dishonesty would peg their lie-meter, exposing the hypocrite for all to see. The problem with this thinking is that in real life that's not how it works. Lying and deception are all too common, and even the most aware among us can be deceived. Believing that there is some sort of spiritual power that gives you laser-like discernment has no grounding in reality. Countless churches — from Liberal Christian to Independent Fundamentalist Baptist (IFB) — have passionate, devoted teachers and preachers of the Word of God who are, without question, unbelievers. Some of them I know personally. A few unbelieving pastors have been using fake-it-'til-you-make-it (to retirement) for years. These men genuinely love their congregations, even though they think the Christian God is a work of fiction.
I hate to break it to Christians, but there is no such thing as a spirit of discernment. The reason, of course, is that we humans don't have a spirit/soul. We are flesh and blood. Certainly, we develop psychological skills that allow us to read people, and we often have gut feelings about them. That Spiderman-like tingly feeling we have is the result of evolution and environmental/social conditioning, and not some sort of divine gift given only to Christians. In fact, the belief that God gives you discernment skills tends to lessen your ability to see things as they are. Why? Because Evangelicals, in particular, develop complex ways of dealing with human behavior. Evangelicals talk of sin, forgiveness, and grace. They speak of accountability partners and allowing the Holy Spirit to perform its perfect work. Instead of seeing things as they are, Evangelicals allow theological nonsense to cloud their judgment.
This is why it's no surprise that Evangelical churches have sexual abuse scandals, clergy misconduct, and all sorts of bad behavior that is washed away by the blood of Jesus and forgiven by the prayer-answering God. Instead of seeing that the youth pastor is way too friendly with several of his charges, loving, blind Christians see this behavior as him "ministering" to these girls. And when his "ministry" turns to rape, sexual assault, and other sex crimes, what then? As long as the predator still says he's a Christian, forgiveness awaits. (Please see the Black Collar Crime Series.)
Evolution-driven discernment cares not one whit for the offender's religious inclinations. What matters is that an older man, a man with authority, took advantage of those he was supposed to love, care for, and respect. What mattered to him was his dick, not their welfare. The youth pastor, then, should never be permitted to be around youths again. Yet, as sure as the sun rises in the East, the youth pastor, once he pays for his crimes, will be forgiven and given another opportunity to serve God. Why, some of his fellow Christians will testify on his behalf during his sentencing hearing, showering the judge with stories of how awesome the youth pastor is. There's no divine discernment going on here. Just ignorance and a refusal to see things as they are.
It is time for Christians to stop pretending they have some special power that allows them to see things non-believers can't see. It's 2022. Time to put the intellect to work, making rational, thoughtful decisions. Unless Christians are willing to do so, they can expect to be hoodwinked and taken advantage of. Just remember, it's discerning Evangelicals who put Donald Trump, the "Christian," in the White House, voted for him again in 2020, and continue to rabidly support him to this day. Need I say more?
Bruce Gerencser, 66, lives in rural Northwest Ohio with his wife of 45 years. He and his wife have six grown children and thirteen grandchildren. Bruce pastored Evangelical churches for twenty-five years in Ohio, Texas, and Michigan. Bruce left the ministry in 2005, and in 2008 he left Christianity. Bruce is now a humanist and an atheist.
Connect with me on social media:
Your comments are welcome and appreciated. All first-time comments are moderated. Please read the commenting rules before commenting.
You can email Bruce via the Contact Form.