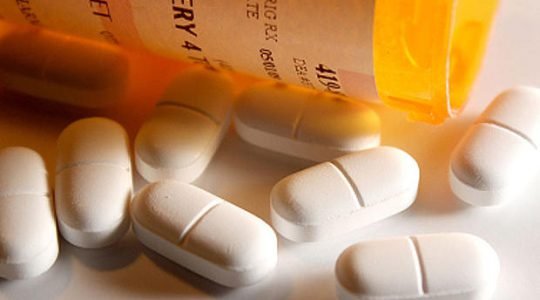 There's a war going on in America. Law-abiding chronic pain sufferers are caught in the middle of a battle between federal and state laws governing narcotic prescriptions, pharmacy regulations, and medical clinic practices. The war on opiate addiction has caused untold pain and harm for people who dutifully take their medications, refilling them as prescribed by their doctor.
My primary care doctor writes me three prescriptions for Hydrocodone every time I see him. These scripts are dated, meaning they CANNOT be filled before the date on the script. I am required to see my doctor every three months to get these scripts. Thus, my $25 a month prescription actually costs me $85 — almost $1,000 a year.
My doctor electronically sends these scripts to CVS. They remain on file until I call them and ask for a refill. The pharmacy refuses to refill narcotic prescriptions automatically. Every other drug I take is on automatic refill. What makes matters worse, I must call the pharmacy on the day my doctor wrote on the script. Not the day before, but the day of. This means I must remain at home on the day my prescription is refilled.
Today, Polly called CVS, requesting my September 13, 2021, refill. The pharmacy tech said it would be ready in an hour. We arrived at CVS at our appointed time only to find out that the pharmacy did not fill my prescription. Why? They didn't have enough Hydrocodone to fill the script. Their order will be in on the 15th!
CVS had some Hydrocodone on hand but couldn't partially refill my prescription because it is against the law for them to do so. I said, "Fine. Send it over to Walmart." The twenty-something-year-old pharmacist replied, "we are not permitted to transfer Schedule II prescriptions." I tried to explain to her what this would to do me (I have NO Hydrocodone at home and have been on pain management drugs since 2005), but it became quickly clear to me that no amount of pleading on my end was going to change the "rules of engagement." This means I will be without pain medication for 48-72 hours.
A year ago, I was taking three drugs for pain. Thanks to policies instituted by my doctor's practice (a large physician's group), I had to stop taking two of those drugs. I am now held hostage to an opiate load number (morphine equivalent dose); not whether my pain is adequately treated. Ninety is the magic number. I am currently at sixty. So, like a feral cat, I take what I can get from my doctor, telling myself, "it could be worse."
After leaving CVS, I called my doctor's office, thinking he would send a two or three day prescription to Walmart. Unfortunately, thanks to the medical clinic's "new and improved" phone system, I could not talk directly to my doctor or his nurse. The woman who answered the phone assured me that she would make sure they got my message. I impressed upon her the importance of getting my prescription problem fixed. I am sure I sounded like a drug-seeking addict. Almost seven hours later, no return call, and now the pharmacies are closed. And so, I am left without pain medication, knowing what is coming next. Just ask any chronic pain sufferer what happens when their medications are suddenly stopped.
Sudden cessation of narcotics brings all sorts of physical problems. Everyone in this story knows this, yet I am the one that bears the consequences. Not them; I do. I snarkily told the pharmacist that I might spend the day drinking booze. "Oh, don't do that," she replied. I wanted to ask her, "what should I do, then?" I said nothing, knowing that she likely had no real-world experience with serious pain. There's only one answer to my question: suffer. Or die.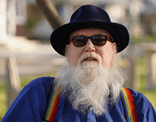 Bruce Gerencser, 65, lives in rural Northwest Ohio with his wife of 44 years. He and his wife have six grown children and thirteen grandchildren. Bruce pastored Evangelical churches for twenty-five years in Ohio, Texas, and Michigan. Bruce left the ministry in 2005, and in 2008 he left Christianity. Bruce is now a humanist and an atheist.
Connect with me on social media:
You can email Bruce via the Contact Form.
Your comments are welcome and appreciated. All first-time comments are moderated. Please read the commenting rules before commenting.