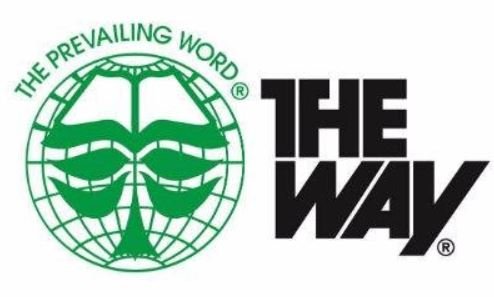 Guest post by Carol. For many years, Carol was a member of The Way.  You can read Carol's blog here.
1980s Word Over the World and Starting Over

October 1980
I'd been living in northern Connecticut since mid-August right after the 1980 Rock of Ages festival. At the Rock I had been commissioned for my interim year assignment in the 10th Way Corps — a volunteer Word Over the World Ambassador Team Coordinator overseeing two WOW families. I had landed a job working part time for a Way-believer dentist one town over from ours, ten miles away. I didn't have a car, so I'd often hitchhike to and from work.
It was a clear crisp day in early October, around the time of The Way's yearly anniversary celebration. My mind was reeling, as it had done other times.  How can I ever fulfill the Way Corps calling? I'm not good enough. I don't have the believing. I'm a sorry excuse for Way Corps. I can't live up to "It Is Written." My WOW team would do better without me. Maybe I shouldn't even be with The Way. Is this really what I want to be doing?
I felt spiritually small. I short circuited. With my mind racing and fearful (of what I am not sure), I hitchhiked alone from Connecticut to my parent's home in North Carolina.
In the aftermath I was overcome with shame.
I had broken my word, a despicable act.
I had let down my WOW team.
I had let down The Way Corps.
I had let down my Spiritual Partners.
I had let down God.
I had let down the Ministry.
I had let down myself.
After I arrived in North Carolina I was filled with remorse and confusion. I wrote letters of apology to Dr. Wierwille, the founder and still president of The Way; to L. Craig Martindale, the Corps director who later became the second president of The Way; and to the Connecticut leadership where I had abandoned my post. At some point, I wrote my Spiritual Partners. As far as I remember, I received kind and encouraging responses from everyone I wrote.
Over the following few months, Martindale and I communicated via letters back and forth multiple times. I felt it was my duty to fulfill my Way Corps training and commitment. I wanted to finish what I had begun with the 10th Corps, but every fiber within me did not want to start over. I asked Martindale three different times to please let me begin anew at my interim year. But each time his answer was, "No." Probably because I dropped my assignment in an AWOL fashion, I was denied the option of picking up where I had left off.
I was required to start the program over. So be it.
Around December, 1980, I moved into a Way Home with two other believers in my hometown, again to move the Word and run Way Classes. That's what you did in a "Way Home." For income, I worked selling Encyclopedia Britannica for my mom and worked as a waitress at a pub.
I had to wait about nine months to begin the Corps process anew. During that time, I plummeted into self-destructive behavior with alcohol and secret promiscuity. Though I had been sexually active from an early age, I had never before engaged in promiscuity.
I have no doubt that this self-numbing behavior was a response to my deep shame and self-loathing which I continued to bury, part of which was a result of my broken 1980 Way Corps and WOW commitments, from the abortion I received during my first WOW year in 1978, from the recent broken relationship with the father who was still in Way Corps training in the 11th Corps, and from feeling unable to live up to the "It Is Written" standard of Corps.
Yet throughout those months of illicit activities, I helped run fellowships and classes, possibly as an endeavor to prove my worth to myself.
September 1981
I moved into a different Way Home with five other believers in Cleveland, Ohio, for my apprenticeship year for the 13th Way Corps, embarking upon my second attempt. I had been invited to Cleveland by my 1978-79 WOW Branch Coordinator who had recently graduated from the 8th Way Corps. He was like a brother to me. He would help me succeed with my Corps calling.
Mom hooked me up with Britannica in Cleveland, and I tried selling books for about six weeks. I also tried selling Cutco knives. Then I got jobs through a temporary agency as a deburrer in a steel mill and later as a billing clerk for a wallpaper company. I oversaw the Way bookstore for northern Ohio, carting it around in my Toyota Corolla to various meetings. But that was volunteer work, not paid.
I gave up alcohol (for the most part) and put an end to the undisclosed promiscuity. But still, every fiber in my being continued screaming in rebellion against starting the Corps process over. I interpreted my internal turmoil as temptation to not perform my duty of carrying out my calling. I expressed this in counsel with Way leadership who confirmed that it was my duty to "pay the vows" of my Corps pledge regardless of my internal misgivings. At that time, I believed that to disobey leadership was to disobey God. And I had to obey God.
So, carry on I did.
Then, within one month of that counsel, I became physically ill. At age twenty-two, for the first time in my life, I suffered with asthma and symptoms of an over-responsive immune system gone haywire. I had buried, and continued to bury, what I deemed as inappropriate emotions and thoughts. I now know that that emotional tomb gave rise to physical illness.
The asthma, and other symptoms, worsened through the year culminating in a week-long hospitalization in July, 1982. Yet, I had a successful apprentice year and entered in-residence training with the 13th Way Corps in September, 1982.
But, thirteen months later, I broke my Way Corps commitment.
It was like a horrid deja vu.
October 1983
Deja vu.
Except, I was in the 13th Corps, not the 10th.
Except, it was 1983, not 1980.
Except, I was on staff at Ohio Way Headquarters, instead of being on the field.
Except, I had the added weight of the chronic physical illnesses, which had worsened through the year.
Except, I escaped in my car, instead of hitchhiking.
But all else was reminiscent of my 1980 broken commitment to the 10th Corps.
Again, my mind reeled back and forth, side to side.
Again, I left in early October around the time of The Way's anniversary celebration.
Again, I abandoned my commitment in my interim year.
Again, I felt spiritually small.
Again, I short circuited.
Again, I left in an AWOL fashion.
I called and left a message at HQ Food Services (my interim year Way Corps assignment) that I would be in late. I never showed. Instead, I left a note on my bunk in the dorm, packed a few items in my old Toyota Corolla, and drove from Ohio to my parent's home in North Carolina.
Surely this wasn't real.
It was just a bad dream.
But it wasn't a bad dream.
I had again failed my calling.
I was physically and emotionally ill and drained.
I was overcome with shame.
My integrity was compromised.
At my core, I felt defective.
I was 24 years old.
In addition to my confusion and anxiety regarding my sold-out Corps commitment, three months prior in July, 1983, my father had been in a head-on automobile collision, leaving him to live his remaining twelve-and-a-half years as a quadriplegic. Though his accident was not the reason I dropped (the second time) from The Way Corps, it was the reason I moved back home – to help care for Dad. While in high school, I had worked as a nursing assistant in a nursing home. I had experience as a caregiver.
When I arrived home, Dad was still in the hospital going through rehab, learning to live life as a quad. Mom and I received training on how to care for Dad. I lived at home until September, 1984, and helped with Dad's daily care. My brother lived about twenty minutes away and also helped. My sister lived seven hours away and helped when she was able to visit. It was an overwhelming time for the family. (Click here to access some of the blog posts I've written about living with quadriplegia.)
I had seen Dad once since his wreck, when I had visited him in the hospital in July. The last time I had seen him with body and limbs intact was around May, 1983. He had come to The Way College of Emporia in Kansas to visit me on a Parent's Weekend. He stayed on grounds in the Uncle Harry Dorm. He and I went dancing one night at a local pub. During his visit, he signed up for The Way's Power For Abundant Living Foundational Class. (Mom had taken the Foundational and Intermediate Classes back in 1978. Neither Mom nor Dad regularly attended Way Fellowships.)
Dad's class was to run in July back in our hometown in North Carolina. He didn't make it to that class, but did listen to it later at home, on cassette tapes as he lay in bed on his back. I was believing for Dad to be healed; he never was. (Click here to read about my first receiving the news of Dad's wreck while I was at the Way's Indiana campus. and Click here to read a poem about my first sight of Dad after his accident.)
Within a month or so of returning home, I got a job as a glazer for a local pottery artist. A few months later, I got a job as a shipping clerk and secretary at a manufacturer of buffing compound.
(Click here to access a transcript of my personal journal from when I was in the 13th Way Corps.)
I did not immediately go to the local Way fellowship when I arrived home in October, 1983. I waited about one month and only went back after meeting a man who was "hungry for the Word." The only place I knew that had "the truth" was The Way, so I accompanied him to Twig. When I returned to Fellowship, the local Corps leadership welcomed me with open arms and forgiveness. The man I took to Twig ended up in The Way Corps a few years later.
Though I didn't immediately return to Way Fellowship, I did immediately write Martindale, who was the Corps director and now the second president of the Way. He responded with, what appeared to me, compassion. In hindsight, perhaps his compassionate tone was due to Dad's quadriplegia. He encouraged me to stay faithful in the Household and to put my Corps training to good use; there were "too few of us for any to stand on the sidelines."
I heeded his charge within the following month and then stayed faithful to The Way for the following twenty-two years.
But my Corps years were over. And I paid consequences for decades – physically with chronic health issues; and mentally, battling feelings of deep shame and reproach for breaking my commitment and never fulfilling my Way Corps calling.
Meanwhile, as I lived battling my shame, unknown to me and other followers, top Way leaders continued abusing their power engaging in rampant illicit sex with followers. That abuse continued for the next seventeen years.
After leaving The Way in 2005, I learned that in 1983 after I AWOLed from the 13th Corps, one of the Corps Coordinators (not Martindale, who was the director) announced at mealtime to The Way Corps at HQ that I was not worth the cost of a dime for a phone call.