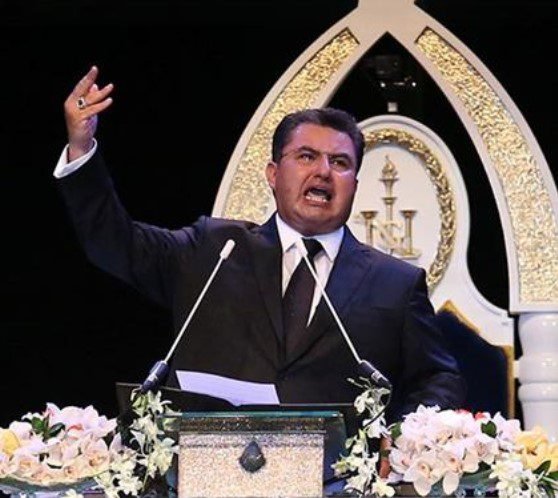 The Black Collar Crime Series relies on public news stories and publicly available information for its content. If any incorrect information is found, please contact Bruce Gerencser. Nothing in this post should be construed as an accusation of guilt. Those accused of crimes are innocent until proven guilty.
Naasón Joaquín García, pastor of La Luz del Mundo, a Mexico-based Evangelical church with branches in the U.S. claiming more than one million members, was charged Tuesday with human trafficking, child pornography production, and child rape.  (Church website)
García, 50, faces 26 felony counts that range from human trafficking and production of child pornography to rape of a minor. The charges detail allegations involving three girls and one woman between 2015 and 2018 in Los Angeles County.

The fundamentalist Christian church, whose name translates to The Light of the World, was founded in 1926 by García's grandfather. It has been the subject of child sex abuse allegations for years but authorities in Mexico have never filed criminal charges. It has more than 15,000 churches in 58 countries, according to its website. The church's followers must adhere to a strict moral code in exchange for the promise of eternal salvation.

García — who was a minister in Los Angeles and other parts of Southern California before becoming the church's leader — coerced the victims into performing sex acts by telling them that refusing would be going against God, authorities said. He allegedly forced the victims, who were members of the church, to sexually touch themselves and each other. One of his co-defendants also allegedly took nude photographs of the victims and sent the pictures to García.

García told one of the victims and others in 2017, after they had completed a "flirty" dance wearing "as little clothing as possible," that kings can have mistresses and an apostle of God cannot be judged for his actions, the complaint states.
La Luz del Mundo and Garcia have faced previous allegations of sexual misconduct.
David Correa, a spokesman from the headquarters of La Luz del Mundo in Guadalajara, Jalisco, said in a phone call:
We categorically deny those false accusations. We know him personally and he is an honorable and honest man.