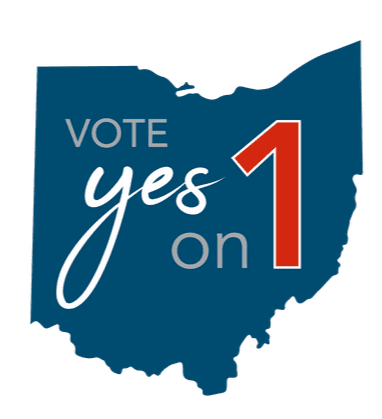 Letter submitted to the editor of the Defiance Crescent-News on October 28, 2018
Dear Editor,
Local law enforcement, judges, and politicians have all come out against Issue 1 — the state ballot initiative that would reduce many drug crimes to misdemeanors and favor treatment over incarceration. The goal is to end the destructive warehousing of addicts in county and state prisons.
The main objection seems to be that if Issue 1 passes, drug users, knowing they will not face jail if arrested, will use opioids and other addictive drugs with impunity. If these people can't be threatened by the powers that be with jail time, the thinking goes, they will have no reason to stop using drugs. Isn't this already what is happening?
The costly, ineffective "war on drugs" has been fought most of my adult life — without success. Perhaps it is time to admit arresting and incarcerating non-violent drug offenders has not stemmed the tide of abuse. Instead, this war has left ruined lives in its wake. If the goal is to help addicts become productive members of society, we must move to treatment-first methodology. Issue 1 moves Ohio in that direction.
I spent several years in the 1970s volunteering at a drug rehabilitation facility. As a pastor, I came in contact with countless people who had substance abuse issues. In my dealings with these hurting people, I can't think of one instance where incarceration (the stick) was preferable to treatment (the carrot).
The prison industrial complex opposes Issue 1 because it will cost them money. I would think it would be desirable and good for our society if we drastically reduced county and state prison populations and expenditures. The money saved could then be used to provide rehabilitative services, including drug treatment. It is shameful that the United States has the highest per capita incarceration rates in the world; that we put a premium on retribution and punishment instead of making people whole. The number one reason people ending up in prison? Drugs.
What I've noticed in current local discussions about Issue 1, and past discussions about medical marijuana and the opioid crisis, is the unwillingness by many to truly see and empathize with the people materially affected by these things. Why is this?
I propose we use the Bible parable of The Good Samaritan as our example of how to treat drug addicts. Love, compassion, a helping hand, and material support is what is needed, not punitive jail sentences.
Bruce Gerencser
Ney, Ohio
Text of Issue 1