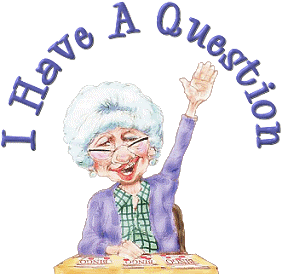 I recently asked readers to submit questions they would like me to answer. If you have a question you would like me to answer, please leave your question on the page, Your Questions, Please.
ObstacleChick asked:
When you were an Evangelical pastor, did you have an obsession with Israel as part of God's plan for eschatology? How did you view the Jews? Did you believe that the Jews prior to Jesus were "saved" by belief in a savior to come, but Jews after Jesus are condemned to hell if they didn't accept Jesus as the messiah? Did you believe Christians were "adopted" as God's chosen people?
What great questions, none of which I believe I have answered before.
To best answer these questions, I must divide my twenty-five years in the ministry into three distinct periods of time:
IFB pastor
Calvinistic Evangelical pastor
Progressive Evangelical (Emerging) pastor
I was raised in the Independent Fundamentalist Baptist (IFB) church movement, attended an IFB college, married an IFB pastor's daughter, and worked for and pastored several IFB churches. IFB blood flowed deep in my veins. Theologically, I was 100% IFB. This meant that I believed:
The Bible was the inspired, inerrant, infallible Word of God.
The Bible was meant to be read literally.
There was a discontinuity between the Old and New Testaments.
The Jews were God's Chosen People.
Old Testament Jews were saved by keeping the law.
After the death and resurrection of Jesus from the dead, salvation for everyone — including Jews — required putting one's faith and trust in Jesus Christ.
The New Testament church was a branch grafted (adopted) into the vine (Israel); that in this present dispensation of grace, the church was God's chosen people.
In 1948, God miraculously reestablished Israel as a nation.
Nations that blessed (supported) reconstituted Israel was specially blessed by God — especially the United States.
Multitudes of Jews will be saved during the Tribulation, their salvation requiring martyrdom.
Make sense? I can explain every one of these points in-depth, complete with proof texts, but I am more interested in showing how my views changed over the years. If you have questions about a particular point, please ask it in the comment section.
In the late 1980s, I left IFB orthodoxy and embraced Evangelical Calvinism. As an IFB pastor, I held classic IFB eschatological beliefs: dispensationalism, pretribulationalism, premillennialism. Embracing Evangelical Calvinism dramatically changed my eschatological beliefs, especially my view on the Bible and Israel itself. I believed:
The Bible was the inspired, inerrant, infallible Word of God,
The Bible was to be read contextually, interpreted holistically, and preached expositionally.
There was a continuity between the Old and New Testaments.
The New Testament Church was a continuation of Old Testament Israel.
The New Testament Church was God's chosen, covenant people.
Salvation in both Testaments was through the merit and work of Jesus Christ.
There would come a time when a multitude of ethnic Jews would be saved.
As an Evangelical Calvinist pastor, I held the following eschatological beliefs: non-dispensational, post-tribulational, amillennial. As you can see, my beliefs about the Jews and eschatology changed dramatically once I became a Calvinist.
In the early 2000s, my theology and politics move leftward, so much so that many of my ministerial colleagues considered me a liberal. This was probably an unfair assessment due to the fact that my theology was still quite Evangelical, with a few caveats. In Evangelical circles, the word "liberal" is often used to define anyone who holds different beliefs from True Christians®. However, by the time I left the ministry in 2005, it was evident that my preacher friends were right; that I had left the farm:
I no longer believed the Bible was inerrant and infallible.
I still believed the Bible was, in some sense, God's word, but it was the work of human hands.
I believed in inclusive Christianity; that the names on church doors didn't matter.
I believed that ethnic Jews and Israel had no connection to the Jews of the Bible.
I publicly stood against Israel's immoral behavior towards Palestinians.
I opposed the United States' Evangelical-driven support of Israel.
I eventually embraced works-based salvation; that a follower of Jesus. demonstrated his faith by his works, not his beliefs.
I embraced what is most often called the social gospel.
Evangelical gatekeepers warned that emerging/emergent theology that infiltrated Evangelicalism in the 2000s would cause pastors to reject orthodoxy and embrace liberalism. (Please the Wikipedia entry for the Emerging Church.) These gatekeepers were right. Scores of Evangelical pastors left the farm, so to speak, and embraced liberal Christianity or left the faith altogether. I am certainly a poster child for what happens when someone asks too many questions; when one dares to ask, "Yea hath God said?" (Genesis 3:1)
Bruce Gerencser, 66, lives in rural Northwest Ohio with his wife of 45 years. He and his wife have six grown children and thirteen grandchildren. Bruce pastored Evangelical churches for twenty-five years in Ohio, Texas, and Michigan. Bruce left the ministry in 2005, and in 2008 he left Christianity. Bruce is now a humanist and an atheist.
Connect with me on social media:
Your comments are welcome and appreciated. All first-time comments are moderated. Please read the commenting rules before commenting.
You can email Bruce via the Contact Form.