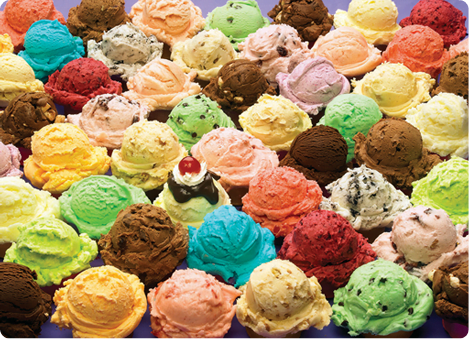 I pastored my last church in 2003. Between July of 2002 and November of 2008, my wife and I, along with our children, personally visited the churches that are listed below.  These are the church names we could remember. There are others we have either forgotten or vaguely remember, so we didn't put them on the list. Churches in bold we attended more than once. All told, from 2002-2008 we visited about 125 churches. If I added every church I have ever attended or preached in my lifetime the count would be over 200.
When Christians tell me THEIR church is different I often tell them that I have been to THEIR church. Not literally of course, but one church or another that I have visited over the past 30+ years is just like theirs. Churches are not as unique as they would like to think they are. Polly and I concluded that the name over the door may be different, but after a while, they all look and sound the same. The  congregation size, building, music, and liturgy might be different, but this is nothing more than the man behind the counter at the ice cream shop asking you, regular cone, waffle cone, or bowl.
If the church has a website, I linked to it. A handful of these churches are no longer open.
| | |
| --- | --- |
| Churches We Visited 2002-2008 | Location |
| | |
| Our Father's House | West Unity, Ohio |
| First Brethren Church | Bryan, Ohio |
| First Baptist Church | Bryan, Ohio |
| Grace Community Church | Bryan, Ohio |
| Lick Creek Church of the Brethren | Bryan,Ohio |
| First Church of Christ | Bryan, Ohio |
| Eastland Baptist Church | Bryan, Ohio |
| Bryan Alliance Church | Bryan, Ohio |
| Union Chapel Church of God | Bryan, Ohio |
| Celebrate Life Christian Fellowship | Bryan, Ohio |
| Faith United Methodist Church | Bryan, Ohio |
| Trinity Episcopal Church | Bryan, Ohio |
| Archbold Evangelical Church | Archbold, Ohio |
| Sherwood Baptist Church | Sherwood, Ohio |
| Ney Church of God | Ney, Ohio |
| Ney United Methodist Church | Ney, Ohio |
| Sonrise Community Church | Ney, Ohio |
| Farmer United Methodist Church | Farmer, Ohio |
| Lost Creek Emmanuel Missionary Church | Farmer, Ohio |
| Hicksville Church of the Nazarene | Hicksville, Ohio |
| Community Christian Center | Hicksville, Ohio |
| Grace Bible Church | Butler, Indiana |
| St John's Lutheran Church | Defiance, Ohio |
| Harvest Life Fellowship | Defiance, Ohio |
| Community Christian Center | Defiance, Ohio |
| Second Baptist Church | Defiance, Ohio |
| First Baptist Church | Defiance, Ohio |
| Grace Episcopal Church | Defiance, Ohio |
| First Assembly of God | Defiance, Ohio |
| Defiance Christian Church | Defiance, Ohio |
| First Presbyterian Church | Defiance, Ohio |
| St John's United Church of Christ | Defiance, Ohio |
| Peace Lutheran Church | Defiance, Ohio |
| Pine Grove Mennonite Church | Stryker, Ohio |
| St James Lutheran Church | Burlington, Ohio |
| Zion Lutheran Church | Edgerton, Ohio |
| Northwest Christian Church | Edon, Ohio |
| Restoration Fellowship | Williams Center, Ohio |
| Pioneer Bible Fellowship | Pioneer, Ohio |
| Frontier Baptist Church | Frontier, Michigan |
| Salem Mennonite Church | Waldron, Michigan |
| Waldron Wesleyan Church | Waldron, Michigan |
| Lickley Corners Baptist Church | Waldron, Michigan |
| Prattville Community Church | Prattville, Michigan |
| Betzer Community Church | Pittsford, Michigan |
| Fayette Church of the Nazarene | Fayette, Ohio |
| Fayette Bible Church | Fayette, Ohio |
| Fayette Christian Church | Fayette, Ohio |
| Morenci Bible Fellowship | Morenci, Michigan |
| First Baptist Church | Morenci, Michigan |
| Demings Lake Reformed Baptist Church | Demings Lake, Michigan |
| Medina Federated Church | Medina, Michigan |
| Thornhill Baptist Church | Hudson, Michigan |
| First Baptist Church | Hudson, Michigan |
| Rollins Friends Church | Addison, Michigan |
| Canandaigua Community Church | Canandaigua. Michigan |
| Alvordton United Brethren | Alvordton, Ohio |
| Pettisville Missionary Church | Pettisville, Ohio |
| Vineyard Church | Toledo, Ohio |
| Providence Reformed Baptist Church | Toledo, Ohio |
| Lighthouse Memorial Church | Millersport, Ohio |
| Newark Baptist Temple | Heath, Ohio |
| Church of God | Heath, Ohio |
| 30th Street Baptist Church | Heath, Ohio |
| St Francis De Sales Catholic Church | Newark, Ohio |
| Bible Baptist Church | Newark, Ohio |
| Cedar Hill Baptist Church | Newark, Ohio |
| Eastland Heights Baptist Church | Newark, Ohio |
| Northside Baptist Church | Newark, Ohio |
| Newark Brethren Church | Newark, Ohio |
| St John's Lutheran Church | Newark, Ohio |
| Vineyard of Licking County | Newark, Ohio |
| Vineyard Grace Fellowship | Newark, Ohio |
| Grace Fellowship | Newark, Ohio |
| Faith Bible Church | Jersey, Ohio |
| Vineyard Christian Church | Pataskala, Ohio |
| Cornerstone Baptist Church | New Lexington, Ohio |
| St Nicolas Greek Orthodox Church | Fort Wayne, Indiana |
| Nondenominational Church | Angola, Indiana |
| Nondenominational Church | Fremont, Indiana |
| Victory Baptist Church | Clare, Michigan |
| First Assembly of God | Yuma, Arizona |
| Desert Grace Community Church | Yuma, Arizona |
| Calvary Lutheran Church | Yuma, Arizona |
| Bible Baptist Church | Yuma, Arizona |
| Calvary Chapel | Yuma, Arizona |
| Oasis | Yuma, Arizona |
| Faith Baptist Church | Yuma, Arizona |
| Valley Baptist Church | Yuma, Arizona |
| Calvary Assembly of God | Yuma, Arizona |
| Foothills Assembly of God | Yuma, Arizona |
| Morningside Baptist Church | Yuma, Arizona |
| Faith Horizons Baptist Church | Yuma, Arizona |
| Stone Ridge Baptist Church | Yuma, Arizona |
| Old Order Mennonite Church | Yuma, Arizona |
| Grace Bible Fellowship | Yuma, Arizona |
| Calvary Temple of Christ | Yuma, Arizona |
| Maranatha Baptist Church | Yuma, Arizona |
| Independent Lutheran Church | Yuma, Arizona |
| Community Christian Church | Yuma, Arizona |
| Church meeting in funeral chapel | Yuma, Arizona |
| Pentecostal Church | Winterhaven, California |
| North Holtville Friends Church | Holtville, California |
| Sierra Vista Baptist Church | Sierra Vista, Arizona |
| Hedgesville Baptist Church | Hedgesville, West Virginia |
| New Life Baptist Church | Weston, West Virginia |