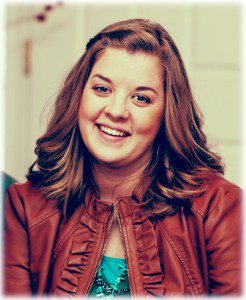 Repost from 2015-2016. Edited, updated, and corrected.
Erin Davis, a writer for the Lies Young Women Believe website, wrote one of the most astounding, delusional, and absurd blog posts I have ever read. Filled with assertions based on THE BIBLE SAYS, Davis' post reflects how deeply and thoroughly Evangelicalism can negatively affect one's ability to reason and think.
The Bible Is Not a Fairy Tale

With giants (1 Sam. 17), strange creatures (Job 40:15), angels (Ps. 91:11), demons (Mark 5), and a God who is mysteriously three in one, sometimes the Bible reads like a children's fairy tale or Hollywood screenplay. But it isn't. It's a history book of events that actually happened to real people. More than that, it's a book about a very real God.

Every Word of God Proves True

Proverbs 30:5 makes this bold promise:

Every word of God proves true; he is a shield to those who take refuge in him.

An easy way to prove the truth found in Scripture is through the genealogies. Let me show you what I mean.

Isaiah 11:1 declares this promise, "There shall come forth a shoot from the stump of Jesse, and a branch from his roots shall bear fruit."

There isn't a person on the planet that God doesn't love and care about.

That promise wouldn't amount to a hill of beans without the genealogy found in Matthew 1:1–17 and again in Luke 3:23–38. This list starts with Abraham and ends with the birth of Christ. Smack dab in the middle we find this gem:

And Jesse the father of David the king (Matt. 1:6).

The branch Isaiah wrote about was Jesus. His words were written 800 years before Christ was born! If we skipped this genealogy, we would miss the wonder of seeing this prophecy fulfilled.

God Cares About the Little People

Ever hear of Mahalalel, Hezron, or Abijah? Probably not, but God has. He made sure their names were listed among the genealogies found in Genesis 5 and Matthew 1. Every single human since Adam has three things in common:

We are made in the image of God (Gen. 1:27).

We are loved by God (Jer. 31:3).

We were designed to be with God for eternity (Eccl. 3:11).

There isn't a person on the planet that God doesn't love and care about. The genealogies read like lists of His favorite people.

God  Is Faithful.

Here's a question I love to ask Christians who are older than me:

"Tell me about that time God let you down."

I've been asking that question for years, almost every chance I get to hang out with people with a gray hair or two. I've never met a single person with an answer. Instead they all gush about God's faithfulness, telling me how time and time again He has shown up in their lives.
Evidently, Davis has not studied the history of the Christian Bible, nor has she read anything about the various textual contradictions and errors found in the Biblical text. I suspect that Davis grew up in and is still a part of a religious tradition that asserts the Bible is a God-given and God-written, inspired, inerrant, and infallible text. Whether the Bible is inspired is a metaphysical claim beyond the scope of rational inquiry, but assertions that the Bible is inerrant and infallible are evidentiary claims that can be investigated. Anyone who has honestly and openly looked at the text of the Bible cannot conclude it is an inerrant text.
Well, Bruce, I have studied this issue and I still believe the Bible is inerrant. To that I say, bullshit. If someone follows the evidence wherever it leads, he or she must conclude that inerrancy cannot be sustained on rational grounds. When people claim that the Bible is inerrant, I always ask them if they have read any of Dr. Bart Ehrman's books. Most often, the answer I receive is no. For the handful of people who say yes, my response is this: you are letting your presuppositions keep you from seeing things as they are. Biblical scholars of every stripe have concluded that the Bible has textual errors and contractions; that the Bible is internally inconsistent. It is impossible for someone to read Ehrman's books and still hang on to the belief that the Bible is inerrant. And it is for this reason many Evangelical scholars and pastors say the Bible is inerrant in the original writings (which do not exist).
Davis believes the Bible is "true" because the Bible says it is. This is circular reasoning — a common problem in Evangelical Christianity. Countless people are Christians, all the while believing the Bible is fallible and errant. They recognize that the Bible is a human-written text that points the way to God, not a divine rulebook or blueprint for life. These Christians readily admit that some of what the Bible says is not true, is outdated, or inapplicable for today. While I have problems with how they come to these conclusions, I do find that this view is more intellectually honest than parroting that the Bible is inerrant.
The key to reaching Evangelicals is to get them to see that the Bible is not what they claim it is. Until Evangelicals are willing to consider that they might be wrong; that the Bible might contain errors and contradictions, there's not much anyone can do to reach them.
Davis states that God cares about the little people. She bases this statement on the fact that numerous unknown people are mentioned in the Bible and, since God wrote the Bible, this is proof that God cares about everyone. Davis sincerely believes that God loves and cares for everyone. She believes this because the Bible says so. Again, eyes-wide-open honesty does not bear out Davis' claim. Look around. What do you see? Do you see evidence for the belief that God loves and cares for everyone? Of course not. At best, we see a God who is indifferent to the plight of his creation. He steps in from time to time and helps Nana find her car keys, but when it comes to big-ticket issues such as war, violence, sexual assault, starvation, oppression, and Donald Trump, the Christian God is AWOL.
Davis desperately needs to believe that God loves and cares for her. I understand WHY she believes as she does. God loving and caring for Christians is the glue that holds Christianity together. No matter what happens in their lives, Evangelicals believe that God is looking out for them and that "all things work together for good." This thinking directly conflicts with reality — shit happens, life can suck, and all credit and criticism belong to humans. God/Jesus/Holy Spirit is a fictitious middleman who keeps Evangelicals from seeing life as it is. That's the beauty of religion. It gives people meaning and purpose, promising life after death. (Please see The Life-Changing Power of the Mythical Jesus and Never Underestimate the Power of Jesus) Believing such delusions allows Evangelicals to evade the harshness of human existence. Sadly, many people think that it is better to believe a lie if it gives them peace and happiness. I don't fault people who follow this path as long as they keep it to themselves. However, when they drag such nonsense into the public square and de-legitimize the lives of everyone who believes differently, I'm going to challenge, on rational grounds, their beliefs.
Davis concludes her post by saying that God (not any God, only the Evangelical God) is ALWAYS faithful. When Evangelicals talk about the faithfulness of God they mean that God always does what he says he will. If God says he will do ______________ then he always does. Think of all the promises God supposedly made in the Bible. Has God infallibly kept every promise? Of course not. Any cursory examination of the lives of Christians reveals that God is NOT faithful, that he routinely fails to pay child support. When challenged on the God-is-Faithful claim, Evangelicals often respond that just because God hasn't come through yet, doesn't mean he won't come through in the future. Ah yes, God will, someday, likely not today, come through. He's God and he ALWAYS comes through.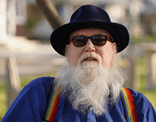 Bruce Gerencser, 65, lives in rural Northwest Ohio with his wife of 44 years. He and his wife have six grown children and thirteen grandchildren. Bruce pastored Evangelical churches for twenty-five years in Ohio, Texas, and Michigan. Bruce left the ministry in 2005, and in 2008 he left Christianity. Bruce is now a humanist and an atheist.
Connect with me on social media:
You can email Bruce via the Contact Form.
Your comments are welcome and appreciated. All first-time comments are moderated. Please read the commenting rules before commenting.