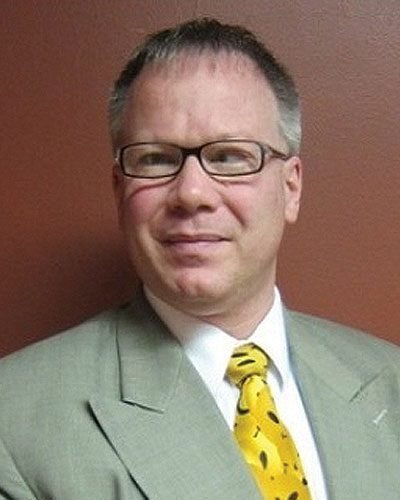 The Black Collar Crime Series relies on public news stories and publicly available information for its content. If any incorrect information is found, please contact Bruce Gerencser. Nothing in this post should be construed as an accusation of guilt. Those accused of crimes are innocent until proven guilty.
Dan Broxterman, the former pastor of FUN CHURCH (now closed)  in Hamilton, Ohio, was indicted recently on ten counts of rape. One alleged victim was under the age of thirteen. Local 12-News reports:
A Butler County grand jury indicted Dan Broxterman, 56, on Aug. 8. According to the indictment, the rapes occurred from 2014 through July 2019. Broxterman was a pastor and the lead singer of a tribute band. He also faces charges of gross sexual imposition and disseminating matter harmful to juveniles.

Tammy Mercer attended one of Broxterman's churches from 2010 until 2013. She believes many people were fooled by him. But, she said she became suspicious after learning he was ordained by paying $50 online. She also said she found out he was allowing teenagers to sleep over at the church and engage in sexual activity.
According to Local 12-News, Broxterman served time for gross sexual imposition in 1990 and 1994.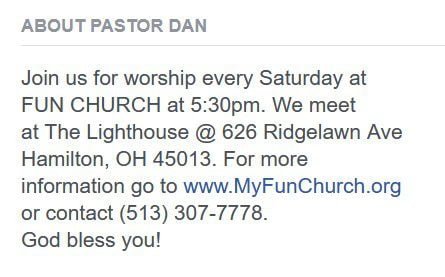 Broxterman previously pastored Tree of Life Church (now closed) in Hamilton, Ohio. A church listing website had this to say about Tree of Life and its pastor:
We have church in the Hamilton Family Fun Center and always have a reason to laugh. Pastor Dan makes sure of that! The kids love us because of our 222 CLUB. The music is powerful and energetic. Come worship with us! Turning Hamilton Downside Up From The Outside In!
"Kids love us", and our pastor loves kids too. He's a pedophile who pays close attention to church children.  Praise Jesus!
On Tuesday, Broxterman pleaded not guilty to additional charges of rape, gross sexual imposition and disseminating matter harmful to juveniles. According to Local-12, at least one of the victims is under the age of thirteen.
According to Linkedin, Broxterman is the business development manager for Ohio Valley Insurance and Financial Group in Fairfield, Ohio. I suspect he is not doing much "developing" since he is sitting in jail with a $1 million bond.
Broxterman is the lead singer for PUSH — a DIO tribute band.  Broxterman's Twitter account mentions he is the lead singer for a called Holy Diver.