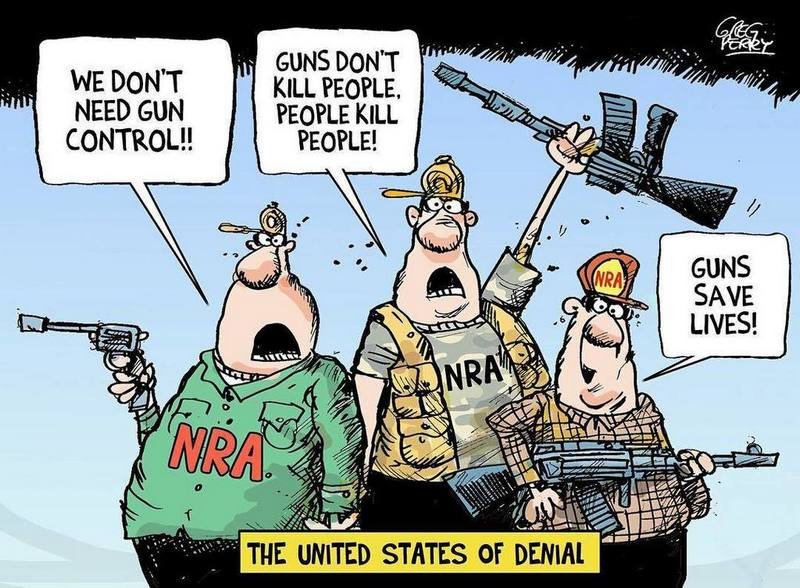 No matter what MM [Ben Berwick] or JD [Jill Dennison] says, gun violence is a spiritual problem and the only thing in this world that can have a spiritual problem are humans. [This preacher remains too lazy to type out people's names.]
….
Laws have nothing to do with gun violence. It is the people who make the decisions that have everything to do with gun violence. BUT MM and JD continue to target the wrong issues and source of the problem.
….
Anti-gun advocates are not God and their will is not to be obeyed. They need to learn that they are not in charge and that freedom applies in all directions.
As Christians, we need to bring the truth to the issue and call out those who are more like dictators than human beings living in a republic or a democracy. MM & JD as well as other anti-gun enthusiasts are just wrong in their attitude and campaigns.
They are not Christians and they do not bring any Christian argument to their point of view. It is all personal preference and nothing else. They are committing a greater sin as they falsely accuse honest gun owners of committing crimes they had not even thought of doing.
— TEWSNBN, A Blog I Read So You Don't Have To, We Call Them Distorters, February 1, 2022
What provoked this unnamed Evangelical preacher's tirade?
For readers unaware of my position on gun control, I support strict, restrictive firearm laws. I plan to flesh out my views in an upcoming post. I'm sure my post will be a "bang" to those who errantly believe the Second Amendment grants them the unrestricted right to own firearms or those who say that "guns don't kill people, people do. Stay tuned.
Bruce Gerencser, 66, lives in rural Northwest Ohio with his wife of 45 years. He and his wife have six grown children and thirteen grandchildren. Bruce pastored Evangelical churches for twenty-five years in Ohio, Texas, and Michigan. Bruce left the ministry in 2005, and in 2008 he left Christianity. Bruce is now a humanist and an atheist.
Connect with me on social media:
Your comments are welcome and appreciated. All first-time comments are moderated. Please read the commenting rules before commenting.
You can email Bruce via the Contact Form.