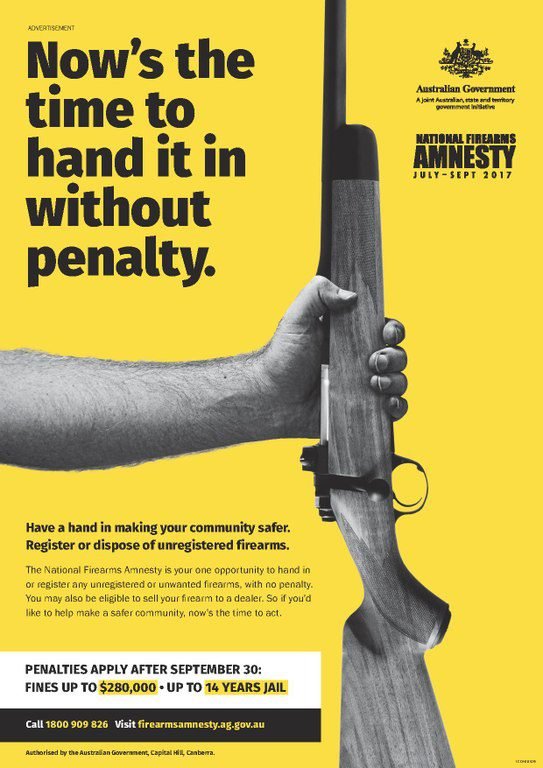 Years ago, I wrote a post about firearms and the importance of gun control laws. Boy, did I step in it, attracting all sorts of gun nuts and worshipers of the Second Amendment. I took the position then that we must do something about the dangerous, irrational, violent gun culture in America. Numerous mass shootings, school massacres, murders, and insurrections later, I still believe that the people of the United States MUST come to terms with the gun monster we have created by allowing the NRA and other pro-gun groups to impede meaningful, exhaustive firearm regulation. After recent armed insurrections at the U.S. Capitol and numerous state capitals, it's evident that we must drastically change our firearm laws.
But, Bruce, the Second Amendment says . . .
Ah yes, the God of the American right. What, exactly, does the Second Amendment say?
A well regulated Militia, being necessary to the security of a free State, the right of the people to keep and bear Arms, shall not be infringed.
A well regulated militia, end of discussion. The Second Amendment has nothing to do with personal firearm ownership as it is currently practiced in the United States. At best, our well regulated militias are state National Guard units, and not Billy Bob and Joe Bob getting together with their white supremacist buddies and calling themselves a militia.
It is the duty of the law enforcement and the National Guard to protect the security of our free state, not people who have bought an AR-15 semi-automatic rifle or a Glock 9mm semi-automatic pistol at Dick's Sporting Goods or their local gun store.
I grew up in a home surrounded by firearms. My dad was an avid gun collector. In the 1960s and 1970s, Dad had tables at local gun shows, buying and selling firearms and ammunition. After we moved to Arizona in the 70s, Dad opened a gun store in Sierra Vista. I worked many hours at the store, and had at my disposal everything from single-shot .22k Hornet rifles to .458 Winchester Magnum rifles. When I wanted to go hunting or do some target shooting, I either used my own guns or I borrowed one from the store.
In the 1960s, Dad got a visit from the ATF, alleging that he had violated the 1968 Gun Control Act with some of his firearm sales at a Lima, Ohio gun show. While he was not arrested, ATF agents told him that if he didn't stop his illicit trade, they would charge him with federal crimes. Did Dad stop illegally peddling guns? I can't know for sure, but I doubt it.
As an eleven-year-old boy, I vividly remember Dad sitting at the dining room table modifying an M1 Carbine so it would be fully automatic. After the modification, Dad and I went outside and lined up a bunch of tin cans on the fence. Dad then mowed the cans down with his now fully automatic M1. I have no idea what happened to this gun, or if Dad modified other M1s for interested buyers.
That's my background, lest anyone suggest that I don't know anything about firearms. I owned firearms well into the 1990s. I then sold my rifles, shotguns, and handguns. By that time, I had stopped hunting, and I lost interest in target shooting and owning guns in general. I do wish I hadn't sold my bolt action Mossburg .410 shotgun with a modified choke. It was my first firearm purchase at the Lima gun show mentioned above. I was eleven and paid $21 for the shotgun.
What must we as a people do to put an end to the Second Amendment cult? What must we do to put an end to gun violence? What must we do to strip insurrectionists of their weapons of mass destruction? What follows are suggestions for radically changing America's gun culture.
First, all firearms and ancillary equipment must be registered and entered into a national database that is accessible to law enforcement. Purchase requirements must be strengthened and waiting periods lengthened. These things must be changed at the federal level. State governments have shown that they are unwilling to do what's necessary to protect the American people from gun violence. Here in Ohio, super-majorities of Republicans in the state legislature have turned the Buckeye State into the Wild, Wild West. Anything goes when it comes to firearms.
Second, certain firearms must be strictly regulated and, if need be, confiscated. Assault-style firearms must be banned, along with high-capacity magazines. Owners of such things should be given an opportunity to turn them in and receive fair market value for their weapons. If they refuse to turn in the guns, laws should be crafted that would seriously punish them if they are caught with the weapons in public.
Third, all state concealed carry laws should be repealed. No one should be permitted to carry a firearm in public. Allowance should be made for hunting and target shooting, but firearms used for such purposes must be secured separate from ammunition until they are readied for use.
Fourth, all private sales or transfers of weapons must be reported to local law enforcement, who then must update the federal database with the new information. Illegal firearm sales must be severely punished.
Fifth, every gun and ammunition sale should be taxed. Want to reduce the number of firearms in America? Tax sales at such a level that purchasers will think twice about buying more guns or boxes of ammunition.
Sixth, sales of things such as bulletproof vests, armor-piercing bullets, flash grenades, and arrest zip ties should be limited to law enforcement. Ammunition purchases should be limited. No one needs to own thousands of rounds of ammunition.
Seventh, all firearm owners must take comprehensive firearm training. This training must be repeated every five years. All firearms are required to be secured with a trigger lock or locked in a gun safe/box.
Eighth, Hollywood and game companies must be held accountable for their love affair with violence and firearms. This is one of those "think of the children" moments. Children with immature minds gain warped views of firearms, life, violence, and death when watching programming or playing video games that glorify these things.
Ninth, the Dickey Amendment must be repealed. For 25 years the CDC has shied away from conducting research on gun violence. That's because in 1996 Congress passed the Dickey Amendment, a law that mandated "none of the funds made available for injury prevention and control at the CDC may be used to advocate or promote gun control." This silencing of research on gun violence serves to hide the true nature and extent of gun-related injuries and deaths.
The goal, long term, should be to adopt the Australian or British model of gun control. One thing I know for certain: we cannot continue on the path we are on. It's only a matter of time before another mass shooting, school massacre, or, the gods forbid, an armed, bloody insurrection against the legally constituted government of the United States. These insurrectionists are not patriots. Their purpose is to overthrow federal and state governments, establishing a white theocracy. That the people who stormed the Capitol were determined to have no king but Donald Jesus Trump should scare the shit out of rational Americans. If the insurrectionists had turned right instead of left, we likely would have seen the execution of numerous senators and representatives. This mob was even calling for the head of Christian nationalist Vice President Michael Pence.
I have no doubt that armed insurrections lie ahead for Washington DC and many state capitals. We are possibly facing days like we have not seen since the Civil War. The difference is the insurrectionists are heavily armed and are able to inflict mass casualties. When mass delusion controls millions and millions of Americans, there's no hope of reasoning with such people. Most of them are beyond facts. They have bought into lies that have so enraged them that they are willing to murder people in the name of "truth." The short-term answer, then, is for insurrectionists to be met with and repelled by law enforcement and the national guard. Long term, the beast must be neutered and disarmed. The things I mentioned above would help in doing just that.
Let me be clear, I have no interest in debating members of the Second Amendment cult, NRA members, or people who think firearm ownership is an absolute right (no rights are absolute). For this post, I will invoke the one comment rule for members of the cult. Say your piece, and move on. I am more interested in hearing from people who are tired and fearful of the American gun culture; who are sick of all the threats of violence and murders; who fear that our democracy is in trouble and we must do everything in our power to turn back seditious insurrectionists out to destroy the United States as we know it.
The comment section is yours.
Bruce Gerencser, 66, lives in rural Northwest Ohio with his wife of 45 years. He and his wife have six grown children and thirteen grandchildren. Bruce pastored Evangelical churches for twenty-five years in Ohio, Texas, and Michigan. Bruce left the ministry in 2005, and in 2008 he left Christianity. Bruce is now a humanist and an atheist.
Connect with me on social media:
Your comments are welcome and appreciated. All first-time comments are moderated. Please read the commenting rules before commenting.
You can email Bruce via the Contact Form.