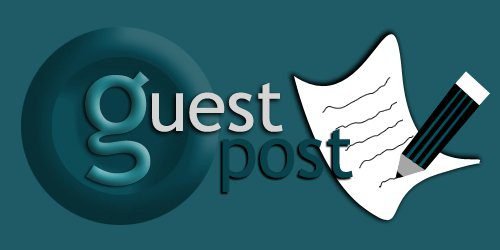 Guest post by MJ Lisbeth
During the past week, these stories were in the news:
A former University of Michigan football player suffered sexual abuse at the hands of a university physician. At age 45, he felt something was wrong with his prostate. But when the doctor snapped on his glove, the former gridiron hero leapt up from the table, yelling, "No, nobody is ever going to do that to me again!" He simply couldn't allow himself to be penetrated again. Another fifteen years would pass before he could say that he was raped—and allow a doctor to perform the examination that would lead to a diagnosis of late-stage prostate cancer.
In Tennessee, the McMinn County Board of Education decided to ban Art Spiegelman's graphic novel Maus. In its decision, Board members cited its "nudity" (mind you, animated and of animals), "offensive language" (Tell me, what eighth-grader hasn't said, let alone heard, "bitch" or "god damn!") and "disturbing content," including suicide and people hanging from trees.
I read Maus not long after it was published. Like most other readers at the time, I learned of it by word-of-mouth: graphic novels weren't yet taken seriously in the literary world. While it's not the first I'd heard or read about the Holocaust, it related the story in a visceral way that academic works and even most conventional novels could not. If you're not familiar with it, the Jews—including Spiegelman's parents—are mice, the Nazis are cats and the Poles are pigs. Most important, though was the way the novel conveyed, not only the tragedy of the Holocaust, but the personal traumas of Auschwitz internees, including Spiegelman's own parents—his mother would commit suicide years later– and of Spiegelman himself. In other words, it conveyed something of which, at the time, I had an inkling if not the language: intergenerational trauma.
While he was at Michigan, Chuck Christian did not tell anyone that Dr. Robert Anderson did things to him not warranted by a physical examination. Later, though, a friend several years older told him that one day, he found a note on his locker saying he couldn't practice until he talked to the coach. Bo Schembechler, who wasn't exaggerating when he claimed to be the most powerful man in the Wolverine State, had gotten word that he didn't let Dr. Anderson complete the physical examination. The player said, yeah, "because he was trying to do this to me." The coach bellowed, "Quit being a wimp and get it done." He did—which included submitting to the rectal exam he was trying to avoid.
Schembechler would enjoy demi-god status for decades as the University of Michigan's football coach and Athletic Director. For most of that time, Dr. Anderson also worked for the University. Christian and his friend were far from the only victims of Anderson's sexual, and Schembechler's psychological, abuse. Indeed, Schembechler's stepson is also a plaintiff in the class-action lawsuit. He and Christian have incurred physical as well as mental health problems as a result of the abuse they suffered. It's not difficult to imagine that some of the victims' families, friends, co-workers and others have been affected by the trauma resulting from violence they could not name until long after they experienced it.
It's also difficult not to think that Spiegelman's mother committed suicide, and Spiegelman himself had a nervous breakdown, as a result of pain that could not be named. In the book, one gets the sense that Spiegelman's father hadn't talked much, if at all, about life and near-death under the Nazis before his conversation with his son.
In short, the pain Spiegelman, who is now as old as his father was in Maus, and Christian, who is dying from his illness, is, if not a result of, then at least related, to suppression of their truths, and of truth generally. I shudder to think of what damage McGinn County Board of Education members—who profess to Christian faith (and one of whom said he'd never seen the book but had read the reviews) –are doing to the children for whom they profess so much concern by suppressing an honest discussion of what violence, whether physical or emotional, does to people. I shudder because I see that damage in Charles Christian.
Bruce Gerencser, 66, lives in rural Northwest Ohio with his wife of 45 years. He and his wife have six grown children and thirteen grandchildren. Bruce pastored Evangelical churches for twenty-five years in Ohio, Texas, and Michigan. Bruce left the ministry in 2005, and in 2008 he left Christianity. Bruce is now a humanist and an atheist.
Connect with me on social media:
Your comments are welcome and appreciated. All first-time comments are moderated. Please read the commenting rules before commenting.
You can email Bruce via the Contact Form.