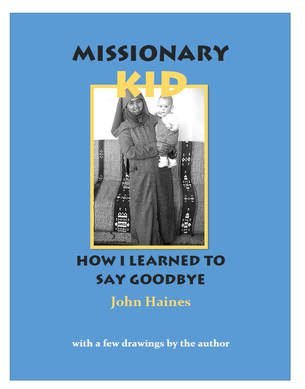 Missionary Kid: How I Learned to Say Goodbye details the fascinating life of a friend of mine, John Haines. Raised in a devoutly Evangelical home, John spent much of his life on the foreign mission field as his parents attempted to win Moroccan Muslims for Christ. John later returned to the United States, and is now a professor at the University of Toronto where he teaches music, film, and things medieval.
John's book is memoir, but written in a delightful conversational form.  I prefer this style of writing. Far too often, memoirs are page after page of boring minute details. Missionary Kid, instead, tells John's life story in a way that allows readers to enter the story and travel along with the author as goes from Morocco to France and from Germany to the United States. If you are interested in reading a first person account of what it was like growing up in the home of Evangelical missionaries, this book is for you.
Missionary Kid: How I Learned to Say Goodbye comes in at 202 pages and can be purchased from Amazon, either in print ($9.95) or Kindle ($4.95) form.