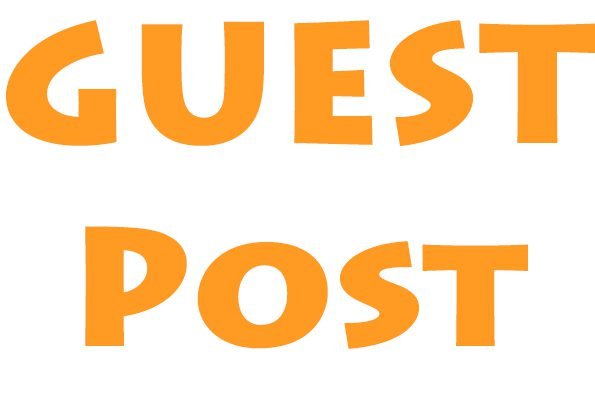 What follows is part three of a series by ElectroMagneticJosh, a man whose parents were Evangelical missionaries. This series will detail his life as a Missionary Kid (MK).
Part 3: My Early Education
Section 1
I don't have many early memories of my first couple of years in the Philippines (let alone my life prior to being there). Even those that I do have are vague and, possibly, based more on stories told to me by my parents and their friends than they are genuine recollections of my past. This is nothing unique to me but rather a way of explaining why I won't even try to tackle the topic of my "first impressions" when I arrived in the Philippines. Instead I want to talk about something I do remember; my first years of schooling.
I won't just talk about myself but also the range of options missionaries have (or don't have) when it come to educating their kids and, where possible, the rationales they use. I also want to emphasize this point from the outset; a lot of missionary kids (and I am one of them) return to their passport country once they have finished high school even though their parents may be staying on. It not only marks the end of our schooling but also the end of our life as an MK. Whether we care to admit it or not our education is a big deal to a lot of us because it tracks the time from our most vivid MK memories to the end of the road.
I hope that last part didn't come across as too melodramatic or get anyone worried that it foreshadows some overly nostalgic writing. I promise this will not be case so feel safe to proceed.
Section 2
The education options for MKs are contingent on location. Families in remote locations tend to rely of home-schooling or distant learning (often via ham radio) unless they send their kids to a boarding school. If the family is in a city there are far more options of local, international and, in some cases, missionary schools. My parents began their work in a town of around 80 thousand people where I could either go to a local school or be home schooled. They opted for the latter.
Now the term "home schooled" conjures up very specific ideas in people's minds so I need to specify exactly what I'm talking about here. While I was taught at home my education materials, lesson plans and marking were all handled by with the official New Zealand Ministry of Education Correspondence School. At regular intervals we would bundle up my completed assignments and post them off to New Zealand for grading. Technically I can say I was home-schooled but I tend not because correspondence school is more analogous to modern internet based distance learning.
It is easy to see why my parents took this route. My mother was in charge of our education and this meant she only had to teach the lessons and provide help when I didn't understand something. The time spent marking and creating lessons was all handled by others. Also it meant that I should be keeping up with the current education back in my passport country. When we returned for a one-year break I would, at least in theory, be able to easily fit into the public school system.
That's the other reason I don't call myself truly home-schooled; my parents were happy for me to be educated by the state – in fact my years of correspondence school show just how much they valued New Zealand's education system. There were enough home-schooled MKs in the truer sense, their parents chose the education materials and planned their lessons, for me to know the difference.
Section 3
As with a lot people, Missionaries are not immune from holding snobbish views about the "best" way to educate their children. Most, but by no means all, of the Missionaries my parents worked with and befriended were primarily concerned about getting their kids the best education they could practically provide. There were some who seemed to be just as concerned over how their choices compared to others.
I want to be clear that, in all the examples I will provide the majority of missionaries who opted for these methods were simply exercising their choices and didn't pass judgment on others for not doing the same. It also seemed that, for every possible educational option a missionary family could exercise, there was at least one person willing to criticize all the missionaries who failed to follow their perfect example. There were two categories, at least in the Philippines, which were easily the most common:
There were the true" homeschoolers who wouldn't expose their children to state-approved materials. They were all about sheltering their kids from the world and the evils of secularism. At the other end of the spectrum were the missionaries who could not understand why the kids weren't being sent to a good missionary school. They would extol all the benefits of the education such schools provided when compared to any home-schooling options. Often the missionaries they criticized might not be able to afford the fees (not all missionaries are supported equally) or live too far away to send their kids to such schools. It was a type of insensitivity that still seems baffling to me.
Then there were all the other ways missionaries were doing education "wrong":
Don't send your kids to a local school? You are a cultural imperialist. Sending your kids to boarding school? Maybe you don't love them that much. Homeschool them the whole time? You are depriving them of a social life. Send them to public schools when you return to your passport country? They are going to be contaminated and "worldly". You really can't win.
It should not be a surprise that these types of busy-bodies exist in the missionary community. Missionaries can often be very opinionated and are not worried about expressing their views – particularly those who are in the direct evangelism side of things. After all they are people who believe that the best thing to do with their lives is to tell other people to join their religion. Part of that process involves convincing those same people that their way of thinking, acting and, ultimately, living are all wrong and the only solution is to follow Jesus (specifically in the way they prescribe). Offering opinions and being absolutely certain of oneself becomes second nature.
Section 4
To finish off, I will briefly go through those early days systematically:
I was schooled in this way from 1985 to 1986 after which time we went back to NZ (our first four-year term was completed). During our year back in NZ I went to public school and had little trouble making friends or keeping up with other students academically. In that regard I can say my parents were correct in choosing correspondence.
We returned to the Philippines in 1988 where the plan was to begin a church plant in another, bigger town (this time the population was around 180 thousand) and I resumed my correspondence study which was supposed to take me through to 1991. "Supposed" is the key word; after just a year and a half the whole family returned to NZ due to both my parents experiencing health difficulties. That was the end of my experience with correspondence of which I only had 3 and a half years. It would be another 2 and a half years before we returned to the Philippines.
Over-all it is hard to say what impact the mixed up primary education gave me. Certainly I was both "home-schooled" and sent to public school but the curriculum was consistent with NZ educational guidelines all throughout. I can't even say what I preferred. The correspondence schooling gave me a lot more free time but public schooling provided me with friends to play and socialize with during school hours. The key thing is I got taught the basics that I needed to continue and didn't lag behind my peers.
In retrospect I was fortunate that my parents were more concerned that their kids had a good education than following a particular ideology. There were some MKs who weren't as lucky. Their parents, well-intentioned people to be sure, followed the advice of various Christian "educational" gurus selling them the promise of well-behaved godly children. The results for those kids were varied with some lacking the knowledge and social skills expected of people their age. I am grateful I managed to avoid those problems because, as child, I had no ultimate say in my education.