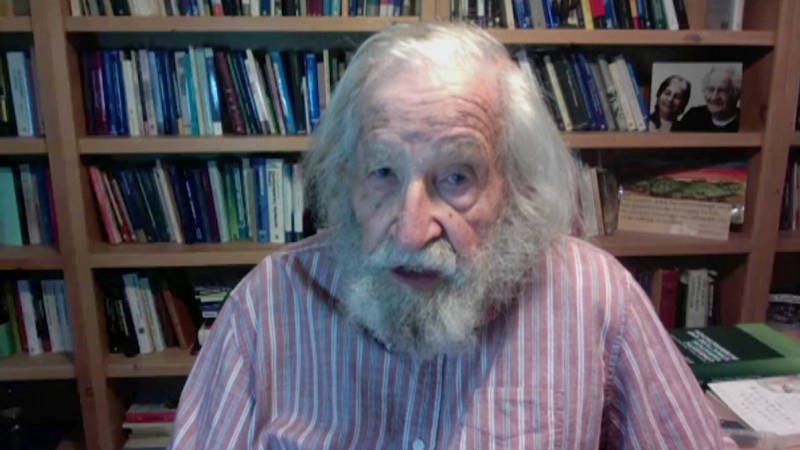 Excerpt from an Al Jazeera interview of Noam Chomsky
The United States is increasingly split – so is Israel. This is the first time Israeli leadership has openly broken with US leadership … when Smotrich and Ben-Gvir and sometimes Netanyahu say: 'We're just going to disregard what you want,' openly and brazenly to American leadership, that's new.
Recently, Israel may not have liked US policies, but when the United States demanded that it do something, it would do it. That was true of every US president up until Obama. Trump, of course, went all out to offer Israel anything it wanted, in love with Israeli power, violence and repression. Recognised the Golan Heights annexation, Jerusalem annexation, supported settlement policies all in violation not only of international law but of US policy. US had supported the Security Council resolutions that banned the Israeli takeover of Golan Heights and of Jerusalem. Trump reversed all that. … He did the same thing with Morocco, recognising Moroccan takeover of Western Sahara, which is somewhat analogous to the Palestinian situation.
But the new administration, especially the leading figures like Ben-Gvir, Bezalel Smotrich, are simply telling the United States: 'Get lost.' Netanyahu has made pretty strong statements, saying: 'We're a sovereign country, we'll do what we want.' It's the first time the confrontation has been this clear and it's not clear how the United States will respond.
Two or three years ago … a US representative in the House of Representatives, Betty McCollum, introduced legislation calling for the United States to reconsider US military aid to Israel in light of US law [which] has been regularly violated by US aid to Israel. Didn't get very far.
Just a couple of days ago, Bernie Sanders introduced legislation calling for prohibition of US aid to Israel … asking for inquiry into its possible conflict with US laws which ban US military aid to any country which is involved in human rights violations. The IDF [Israeli army] is involved … so if there's an inquiry into this, it might lead to a debate about the legality of the US aid to Israel.
Well, I think all of these things could lead to big changes in the future … It is based to a large extent on substantial shifts in public opinion. I can tell this just from personal experience, I've been giving talks, writing and so on about Israel-Palestine issues. Up until pretty recently, I used to have to have police protection if I gave a talk on a campus because of the violent antagonism of the pro-Israel forces. Police insisted on walking me to my car after a talk because of the threat. Even on my own campus, city police and campus police would be there if I was giving a talk. That changed radically.
The point at which it changed is easily identifiable: Operation Cast Lead. That was so brutal, violent, young people just weren't going to take it any more. I think that was a real tipping point. You could see it very clearly in things like talks on campuses, even strongly pro-Israel campuses like Brandeis University …changed very sharply. These are attitudes of younger people that are going to have a big effect on all of us in the future. So there are conflicts brewing. You don't see it yet in policy, but I think you can see the beginnings of it.
Bruce Gerencser, 66, lives in rural Northwest Ohio with his wife of 45 years. He and his wife have six grown children and thirteen grandchildren. Bruce pastored Evangelical churches for twenty-five years in Ohio, Texas, and Michigan. Bruce left the ministry in 2005, and in 2008 he left Christianity. Bruce is now a humanist and an atheist.
Connect with me on social media:
Your comments are welcome and appreciated. All first-time comments are moderated. Please read the commenting rules before commenting.
You can email Bruce via the Contact Form.