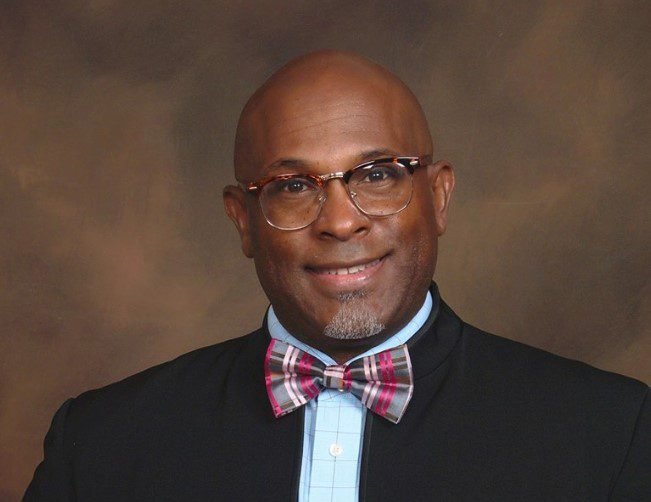 The Black Collar Crime Series relies on public news stories and publicly available information for its content. If any incorrect information is found, please contact Bruce Gerencser. Nothing in this post should be construed as an accusation of guilt. Those accused of crimes are innocent until proven guilty.
In 2019, Anthony Brooks, pastor of Jesus House of Believers Worship Center in Florence, Kentucky, was indicted on five counts of first-degree child sexual abuse.
Brooks' church bio page states:
Pastor Anthony is the Senior Pastor of JHOB-WC Ministries located in the Cincinnati OH / Lawrenceburg, IN. area. Pastor Anthony began ministering in the year of 1998 to lost souls in the Jackson,Ms. area. While ministering in Mississippi, it was the year of 1999 when God gave Pastor Anthony a vision with purpose and passion. That vision is Jesus House Of Believers Ministries inc. (JHOB-WC) for a city and area that he himself had only passed though once.

God used Pastor Anthony behind the scenes to minister the restoring message of God's love, forgiveness and grace to all man and to lead the lost to salvation though Jesus Christ. Ministering to lost souls remains the passion of Pastor Anthony today.

Shortly after Pastor Anthony began ministering to lost souls in the Jackson Ms. area, God relocated Pastor Anthony to Dallas TX. to serve in the area of inner city outreach, specializing in family & Drug counseling where he still specialize. He is also specializing in intercessory prayer leadership and training, church leadership, pastoral leadership, and church planting. He also served in many areas of ministry, such as outreach ministry , music ministry and youth ministry just to name a few. The love and passion of ministering to lost souls allowed Pastor Anthony to serve, work and learn from some awesome men of God. From the year of 1998 to 2014 Pastor Anthony held many leadership positions in ministry while the vision of JHOB-WC ministry was still his life purpose, passion, and promise. On Feb 9, 2010, God spoke on His promise and vision (for Pastor Anthony to write down the vision) along with a date to birth the ministry of JHOB-WC in the very city where he and his Wife Co- pastor Kimberly Brooks and three kids are ministering this very day…
According to the Cincinnati Enquirer, Brooks was released on a $5,000 cash bond. That's right $5,000. The judge who released Brooks on such a low bail ought to ashamed of himself. Nothing says, "we don't take sexual abuse seriously," as letting alleged abusers out of jail without making them post substantial bail. I suspect Brooks got the "preacher's discount." Some members of law enforcement and the judiciary have a hard time believing men of God could do such things. However, as the Black Collar Crime series makes clear, clergymen can and do take sexual advantage of children and adults. They should be afforded the same harsh treatment as the rest of us when accused of serious sexual crimes against children. Brooks is certainly innocent until proven guilty, but prosecutors don't bring such cases before grand juries without credible evidence that a crime has been committed. And if Brooks did indeed commit these crimes, it is certainly possible that this victim was not his first. And that's why alleged abusers should be given high enough bail to keep them behind bars until law enforcement can see if there are other victims.
In January 2020, Brooks was sentenced to two 3-year prison terms to be served consecutively.
A Florence pastor will spend six years in prison for sexually abusing an underage girl.

Anthony Brooks was the lead pastor at Jesus House of Believers Worship Center in Florence.

Investigators say the alleged abuse happened over the last three years, approximately. The alleged abuse happened at a home within Boone County limits but not in the city of Florence, according to deputies. They have no evidence suggesting any crimes were committed on the church property.

Brooks was indicted by a grand jury in February and arrested in mid-March.

WLWT sat down exclusively with Brooks' wife while the case worked its way through the court. She told us her husband was "totally innocent" and the victim was "manipulating the system."

"We know that my husband is an innocent man. We know that, as a taxpayer of the county, I thought for sure you're supposed to uphold the law for me and to help me, not to send an innocent man to jail," said Brooks' wife, Stephanie.

Initially, Brooks was indicted on five counts of sexual abuse. He agreed to plead guilty to a lesser charge.
According to a comment on the original post about Brooks, he died earlier this year. I was unable to find any online verification of this claim.
Bruce Gerencser, 66, lives in rural Northwest Ohio with his wife of 45 years. He and his wife have six grown children and thirteen grandchildren. Bruce pastored Evangelical churches for twenty-five years in Ohio, Texas, and Michigan. Bruce left the ministry in 2005, and in 2008 he left Christianity. Bruce is now a humanist and an atheist.
Connect with me on social media:
Your comments are welcome and appreciated. All first-time comments are moderated. Please read the commenting rules before commenting.
You can email Bruce via the Contact Form.