Several years ago, Polly and I took a short road trip south of our home in Ney, Ohio that landed us in Delphos — a former stop along the Miami and Erie Canal. Like many of our day trips, we had no planned destination. We just head north, south, east, or west and see where it takes us. Our children have plenty of stories they could tell about Dad's famous road trips. When the children were young, we rarely had much money, so piling into the car and going somewhere, anywhere, was a cheap form of entertainment. While we now have the money to take "real" trips, we still like unplanned trips that take us to places we've never been.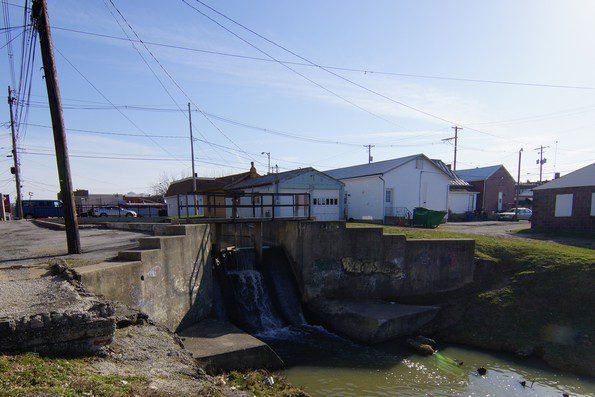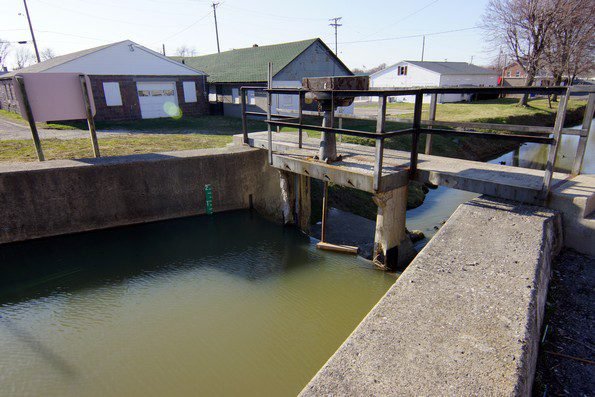 In the back of the Delphos Herald building, there is a canal and lock dating back to the days of the aforementioned canal. Getting to the canal was a challenge for me, but I carefully made my way down to the water, snapping photographs as I waddled. Once I had my photo fix, it was time for me to head back to the car. I thought, I should go back the way I came. Instead, Polly came near the concrete abutment and I thought, with her help, I could hop up. Yeah . . . the hop turned into a nasty fall, a fall that left me with a nasty, ugly gash on my leg and numerous other contusions. Polly landed on her knees and was quite sore for several days. A week or so later, the gash became infected. Since I am diabetic, any wound like this can be deadly. Fortunately, the doctor prescribed me an antibiotic and it killed off the infection.
My decision to hop up instead of walk back was foolish. Had I fallen backward instead of forward, I would have tumbled down the abutment into the canal. I have no doubt that the fall likely would have killed me. This was a reminder to me that I am not physically fit and I am not twenty-five anymore. As I am writing this, a humorous thought comes to my mind. "Polly, how did your husband die?" "He was killed by a duck."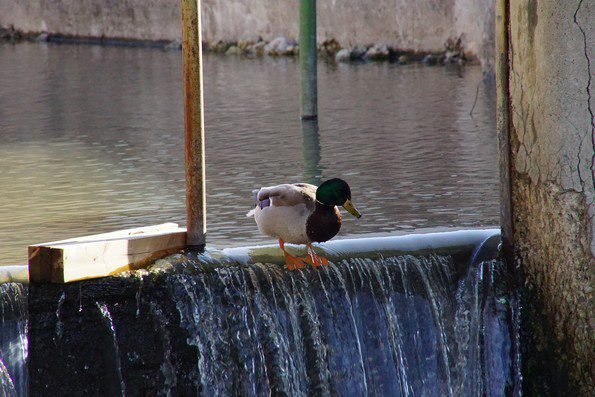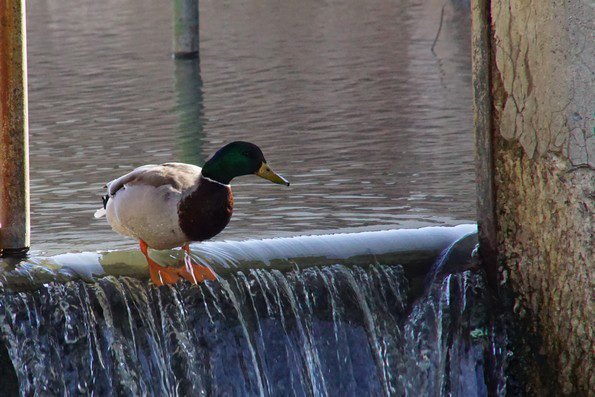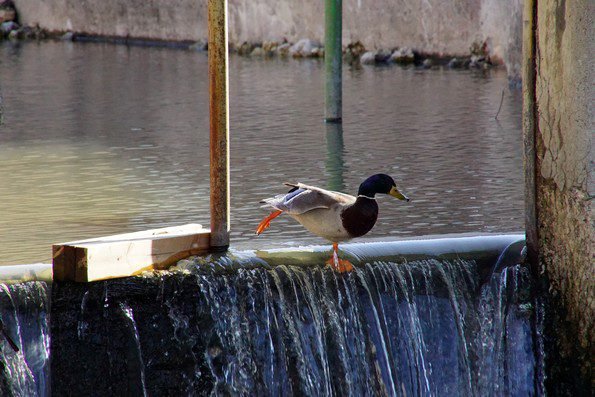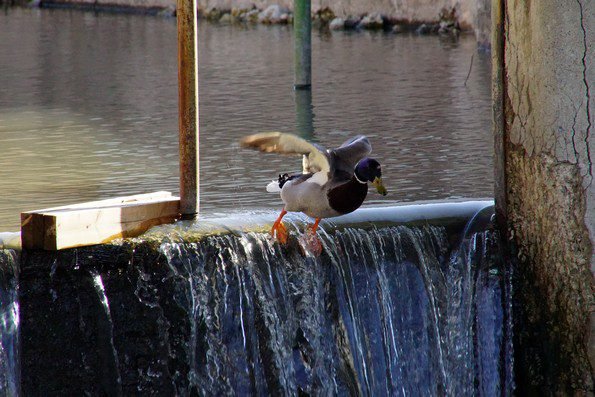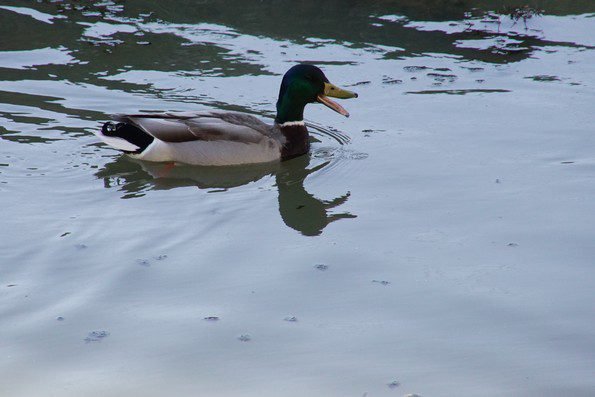 Bruce Gerencser, 66, lives in rural Northwest Ohio with his wife of 45 years. He and his wife have six grown children and thirteen grandchildren. Bruce pastored Evangelical churches for twenty-five years in Ohio, Texas, and Michigan. Bruce left the ministry in 2005, and in 2008 he left Christianity. Bruce is now a humanist and an atheist.
Connect with me on social media:
Your comments are welcome and appreciated. All first-time comments are moderated. Please read the commenting rules before commenting.
You can email Bruce via the Contact Form.