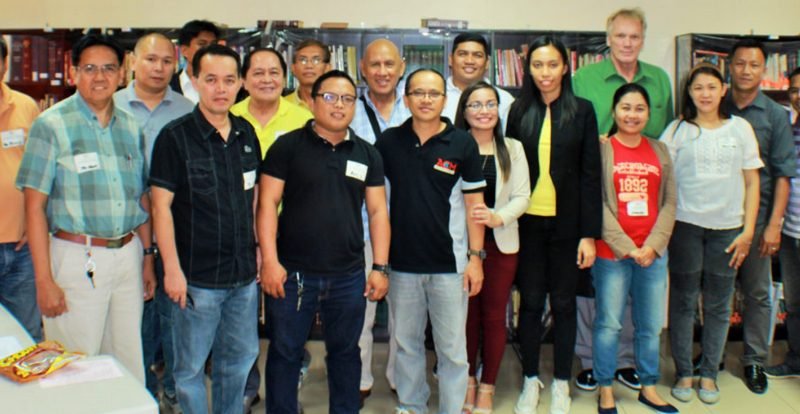 I haven't mentioned Dr. David Tee (whose real name is Derrick Thomas Thiessen) lately. He continues to write about me and steal my content, but I have chosen to ignore him. Thiessen is a defender of Christian rapists, child molesters, and clergy who misuse and abuse their positions of authority and power. I have yet to see him write a post like the ones I write for the Black Collar Crime Series. Instead, he has publicly attacked my work to publicize clergy sexual misconduct. He continues to defend men such as Bill Gothard, Ravi Zacharias, and Bill Cosby. According to Thiessen, all of these men are falsely accused; innocent of the accusations leveled against them. Thiessen, a Fundamentalist Christian, believes that any crime, no matter how vile, will be forgiven by God if the offender shoots up a 1 John 1:9 prayer to Heaven. And if God has forgiven them — how could Thiessen possibly know that he has done so? — so should everyone else.
Yesterday, Thiessen sent me a link to a news story about an elderly Florida man named Paul Zittel who had over 220,000 child porn images stored in his home. You can read the story here. Without providing any evidence for his claim, Thiessen said that Zittel's crimes are an example of "atheist black collar crime." There's no mention in the news story that Zittel is an atheist. In fact, based on where Zittel lives and his age, it is actually more likely that he is a Christian. Of course, if I was covering this story, I would never say Zittel is an atheist or a Christian. I report facts, not opinions.
Thiessen's email suggests that he thinks that anyone who is not a Christian is an atheist. This, of course, is absurd. Most people have some sort of religious belief. Atheists are a distinct minority in the world. Surely, Thiessen knows this, right?
Suppose Zittel really is an atheist, and while incarcerated he gets saved. According to Thiessen's bankrupt theology, God has forgiven Zittel and so should everyone else, including his victims. Thiessen would expect and demand that the public and his victims move on. How dare they speak negatively about this new child of the living God. He's a new creature in Christ, right?
Thiessen hates the Black Collar Crime Series. He has repeatedly impugned my motives for writing the series. He thinks that I shouldn't write ANY of the Black Collar Crime posts. He prefers that the evil actions of preachers fade into the background noise of life. Nothing to see here, Thiessen says. Ain't Hay-Zeus wonderful!
I have no intention of stopping my writing about clergy sexual misconduct. Evangelicalism is rife with scandal, every bit as bad, if not worse, than the sexual scandals that continue to plague the Roman Catholic Church. People deserve to know about these crimes and the great lengths churches go to cover them up.
I do appreciate Thiessen emailing me. He exposed his IP address when he did, and I blocked it. He will find new ways to read and steal my writing, but I don't want to make it easy for him.
Bruce Gerencser, 66, lives in rural Northwest Ohio with his wife of 45 years. He and his wife have six grown children and thirteen grandchildren. Bruce pastored Evangelical churches for twenty-five years in Ohio, Texas, and Michigan. Bruce left the ministry in 2005, and in 2008 he left Christianity. Bruce is now a humanist and an atheist.
Connect with me on social media:
Your comments are welcome and appreciated. All first-time comments are moderated. Please read the commenting rules before commenting.
You can email Bruce via the Contact Form.