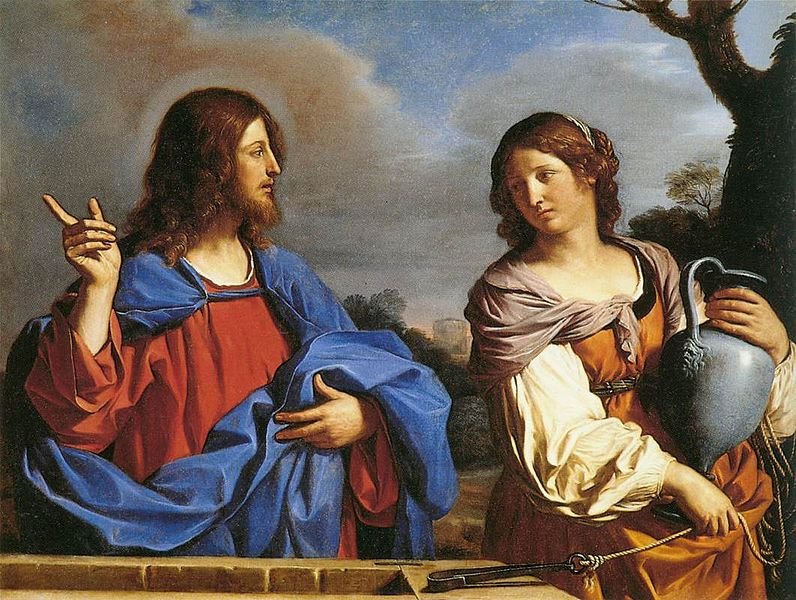 Embedded deep into the thinking of Evangelical pastors is the notion that women to whom they are not married are dangerous creatures who must be kept at a distance, lest they tempt men of God to commit sexual sin. As a young ministerial student, I was taught that there were Jezebels in every church, and that I must never, ever allow myself to be alone with any woman who was not my wife. According to my professors and chapel speakers, there would always be women lurking in the shadows of the steeple, ready and willing to "steal" my sexual purity. Men, including pastors, were, by nature, weak-kneed, visually stimulated horn dogs. Allow the doors of your office or study to be shut with you and a woman alone, and, why, anything could happen! This kind of thinking, of course, teaches men a warped view of women and human sexuality. While I agree that humans are sexual beings — a trait necessary for our species' propagation — it does not follow that every time two people of the opposite sex are alone with each other, sexual intercourse is a real and distinct possibility. Common sense tells us otherwise.
This view of women and human sexuality found its nexus with Fundamentalist Baptist evangelist Billy Graham. Graham had three rules he lived by when it came to women who were not his wife. Graham would not travel alone with a woman, meet alone with a woman, or eat alone with a woman. These rules, over time, were called "The Billy Graham Rules." While Graham was viewed as a liberal by Independent Fundamentalist Baptist (IFB) preachers, his three rules were taught and preached in IFB churches and colleges alike. Simply put, stay away from women who aren't your wife. Danger, Will Robinson, Danger!  Abstain from the very appearance of evil, the Bible says. Eating a meal with a woman who is not your wife, offering her a ride in your car, or counseling her alone with the door closed, all give forth the appearance of evil. I knew of some pastors who wouldn't even counsel female church members out of fear that their ministry could be compromised.
Most non-Evangelicals had never heard of the "Billy Graham Rule" until Vice President Mike Pence let it be known that he, too, avoided being alone with any woman who was not his wife. Moderns were astounded by the Vice President's Puritanical view of women, but to my ears his words were what I had heard over and over again as an Evangelical pastor.
Recently, John Ellis wrote a post for PJ Media extolling the virtue of the "Billy Graham-Mike Pence Rule." In a post titled, Can Men and Women be Friends? Ellis wrote:
After reading that mega-pastor Bill Hybels has been accused of sexual misconduct, I commented to some friends that we (Christian men) need to be extra diligent in what we say and do around women. I said that because I believe that it's imperative that Christian men protect themselves and the women around them while serving women. Unfortunately, that's an increasingly difficult tightrope to walk in today's climate, to the point that it's appropriate to wonder if men and women can be friends.

….

Most people within conservative Christianity get that. Most would shake their heads in suspicion if it were discovered that I frequently hung out alone with a female pal, just the two of us shooting the breeze. But the claim that men and women can't be friends brings with it the charge of patriarchalism from some of the same people who believe it unwise for a married man to hang out alone with a woman who is not his wife (or vice versa).

Often, the disconnect in conversations like this one comes down to how terms are defined. I contend that men cannot be friends with women in the way that "friend" is defined when I'm speaking of my buddies. However, Christian men can and should count Christian women as their sisters in Christ.

….

Sadly, desire for personal purity in the pursuit of holiness often brings with it the accusation of patriarchalism. Vice President Mike Pence was assigned that pejorative after it was revealed that he doesn't dine alone with women not named Karen Pence. The vice president was accused of creating an environment that makes it harder for women to succeed.

However, as Pence continued to suffer the slings and arrows of those who despise his desire to interact with women "in all purity," the #MeToo movement was created, as powerful men began to be exposed as sexual predators. Sadly, even in the face of the expanding #MeToo movement, many of Pence's critics still fail to see the wisdom of the vice president's personal standards of interaction around women.

….

Serving our sisters in Christ in all purity requires acknowledging the truth that because of sin the issue of sex will always be within reach when it comes to members of the opposite sex. Once again, that's why most conservative Christians would look askance at me going on an overnight fishing trip alone with a woman who was not my wife. But even beyond obvious examples of overnight trips, men need to be careful about how they interact with women in our day to day lives.

Among other things, Bill Hybels has been accused of giving "lingering hugs." It's a good thing that I'm an introvert and don't like being touched or touching people. If I were a "hugger," I can't imagine how I would defend myself against an accusation of a lingering hug.

And that's not to defend Hybels or to claim that women who are made to feel uncomfortable by the actions of men are wrong for speaking up and defending themselves. My point is that it is incredibly difficult to know exactly how a word, a look, or a touch, even if meant innocently, will be taken.

Because men often view women as little more than objects of pleasure and take advantage of them, many of our sisters in Christ have been deeply hurt in the past. What we as their brothers in Christ say or do can have the unintended consequence of being perceived within the context of past abuse. Among other things, loving our sisters in Christ demands that we be careful not to cause more hurt and harm.

On a lesser scale, it's also important that Christian men guard ourselves. Since it is easy for our motivations to be incorrectly assumed, we need to make sure that we are acting above reproach around our sisters in Christ.

….
According to Ellis, all men should live according to "Billy Graham-Mike Pence Rule." I say all, and not just married men, because Ellis, who describes himself as a conservative Christian, likely believes that it is a sin for unmarrieds to have sex. Thus, not only should married men abstain from being alone with women who are not their wives, so should unmarried men. Women, for married and unmarried men alike, are the problem. If married men want to keep themselves morally pure, then they must never, ever put themselves in positions where they are alone with women. For married men, the wife of their youth awaits, legs spread wide, ready and willing to satisfy their sexual needs. Unmarried men have no such fire extinguisher awaiting them — the Apostle Paul said it is better to marry than to burn — yet they, too, are implored to avoid being alone with the opposite sex. So what are these young men to do? Many of them, if they marry at all, do not marry until their late twenties. This means that they must wrestle with unsatisfied raging hormones for twelve to fifteen years. And remember, masturbation — lustful self-gratification that leads to homosexuality — is verboten too. (Please read Good Baptist Boys Don't Masturbate, Oh Yes, They Do!)
This kind of thinking breeds immature, juvenile men; men who are weak; men who are not in control of their sexuality; men who see women primarily as objects of sexual gratification. Ellis, Graham, and Pence would likely object to my characterization of their beliefs, but it seems clear, at least to me, that women are treated as dangerous, seductive beings who must be avoided lest being alone with them leads to intercourse on office and study floors. This kind of thinking objectifies women, turning them into chattel used for male sexual gratification. Since the inspired, inerrant, infallible Word of God condemns all sexual behavior except married heterosexual vaginal intercourse, (preferably in the missionary position, and primarily for human propagation), any relationship or circumstance that could, even remotely, lead to moral compromise must be resolutely avoided. (A separate discussion is whether consensual adult sex with someone other than your wife or sex between unmarrieds is necessarily "wrong.")
As I have stated time and again on this blog, Evangelical men need to grow up and own their sexuality. If they can't control themselves when around physically and sexually attract women, the fault is theirs. Plenty of men are around women publicly and privately, yet they, somehow, keep themselves from having sex with them. These men have learned how to control their thoughts and behaviors. I have viewed countless women whom I have found attractive. My wife and I, now that we no longer concern ourselves with thoughts of God, judgment, and hell, are free to say to the other, that's an attractive man/woman. Both of us have found it interesting the type of people the other is attracted to. Men I thought Polly would consider hot often elicit a meh from her — she really likes gay guys. Similarly, the kind of woman Polly thinks I would be attracted to often elicits a shrug from me. It's liberating to be able to express my thoughts, interests, and desires without worrying that it could lead to adultery — a sin, according to the B-i-b-l-e, that lands offenders in the Lake of Fire.
Polly is around other men at work, yet I don't worry that she might stray. It would be crazy for her to do so, having a stud muffin like me at home. As a photographer, I am often up close and personal with women, yet my wife doesn't fret over this. She knows that for Bruce, Polly is his one and only. Now, this doesn't mean that neither of us has ever been tempted to break our marital vows. We have, but we value our lives with each other and our family far more than we do three minutes and twenty seconds of pleasure. For us, it's a matter of what's important to us. There are going to be times when we are alone with people of the opposite sex. That's life. If someone is flirtatious or even comes on to one of us, we expect the other to exercise maturity and wisdom and handle things appropriately. During the Christmas season, my Santa Claus alter-ego often has women who are quite friendly towards him. I have had more than a few women, young and old, want to get up close and personal and have a photo taken with Santa. In my mind, it's all fun and games. I've found, now that I am in my sixties and have a white beard, that women, in general, are more friendly towards me. I suspect it is my grandfatherly look that says to them I am safe. Certainly looks can be deceiving, but in this case, the only fear anyone should have of this Santa Claus is him getting stuck coming down the chimney.
Men need in their lives women who are not their wives. Men NEED female friends, even the buddy type of friends Ellis says men cannot have. I was well into my late forties before I had female friends. I spent most of my adult life living according to the "Billy Graham-Mike Pence Rule." Not perfectly, of course. In one church, I picked up a woman for services every Sunday for a decade. She was twenty years older than I, and due to a severe vision problem, she couldn't drive. One couple who left the church in a huff let it be known that they thought this woman and I were having an affair. We both laughed when we heard this. I gave this couple, in my mind anyway, a "go freak yourselves."  Several years later, I learned that the male of this couple had repeatedly sexually violated his daughter when she was young. I have no doubt that his wife knew that it was going on too. Yet, they were "concerned" over me driving a woman to church. Child, please.
It took me leaving the ministry and Christianity to realize the value and importance of having female friends. Over the past decade or so, I have been privileged to befriend a number of women. Having them in my life has forced me to change my view of the opposite sex. Evangelicalism is inherently patriarchal and misogynistic — let the screaming and whining begin. Thus, I had a warped, deficient view of women for many years. Much like my views of LGBTQ people, my beliefs about women were largely shaped by what Evangelical men and the women-are-property Bible said about them. Divorcing Jesus — we were in a same-sex marriage — and throwing aside the authority of the Bible allowed me to take a fresh look at my relationships with women. This blog and social media have brought into my life a cornucopia of women, along with LGBTQ people too. My editor is a woman. I doubt, had I been an Evangelical blogger, that our relationship would have worked. Now, not only have my grammar and style improved, but her input has helped me mature as a person. Other women have challenged some of things I have written, asking me to consider their perspective. I remember one woman taking issue with my use of the word pussy. I used the word to imply weakness. However, to women, my use of this word said, women are weak. Once this was pointed out to me, I stopped using it – well, except in the privacy of my bedroom, that is.
And my wife? She loves the new and improved Bruce Gerencser, the man who now views her as an equal, as a partner, as someone whose opinions and ideas have value. Most of all she loves the fact that this man of hers has gone from being the head of the home to being her friend. Not only are we lovers and confidants, we are best friends. We trust each other, each believing that the other will honor, even when alone with the opposite sex, the commitment we made forty years ago. No fling is worth what we have built together over the past five decades. Why in the world would I want to trade the best cooking in the world for a romp in the sack with someone I don't really know? Polly makes the most awesome sloppy joes I have ever eaten. Better than sex — oh yes they are! Since she tried this new recipe out the first time a few weeks ago, I've asked her to make it again several times. Heaven? Oh, my Gawd, it's on my plate, thank you very much. If given the choice between an illicit relationship and Polly's sloppy joes, I know which one I am taking. Well, that and the fact that she now does all her cooking with cast iron pans. I can only imagine (to rip off the title of the latest Evangelical porno to hit the big screen) what one of the pans would do to the side of my head.
I hope both men and women will share their thoughts and experiences in the comment section. Are women really as dangerous as Graham, Pence, and Ellis say they are? Comment away!
About Bruce Gerencser
Bruce Gerencser, 60, lives in rural Northwest Ohio with his wife of 39 years. He and his wife have six grown children and eleven grandchildren. Bruce pastored Evangelical churches for twenty-five years in Ohio, Texas, and Michigan. Bruce left the ministry in 2005, and in 2008 he left Christianity. Bruce is now a humanist and an atheist. For more information about Bruce, please read the About page.
Bruce is a local photography business owner, operating Defiance County Photo out of his home. If you live in Northwest Ohio and would like to hire Bruce, please email him.
Thank you for reading this post. Please share your thoughts in the comment section. If you are a first-time commenter, please read the commenting policy before wowing readers with your words. All first-time comments are moderated. If you would like to contact Bruce directly, please use the contact form to do so.
Donations are always appreciated. Donations on a monthly basis can be made through Patreon. One-time donations can be made through PayPal.