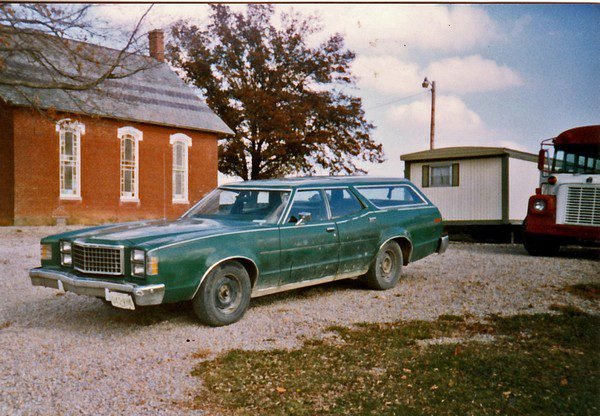 My wife, Polly, and I are the parents of six children — four boys and two girls. We have two distinct families: our three oldest sons, then our two daughters and youngest son. There are almost nine years between these "families" of ours. Their experiences as the children of Bruce and Polly Gerencser, an ordained Baptist pastor and his wife, vary greatly.
Polly and our oldest three sons often went with me when I visited church families. I visited every family in the church at least once a year. I wanted them to get to know me personally, away from the church and pulpit.
I love to talk. I used to apologize for this trait, but I no longer do so. Being talkative is who I am. I am not boorish, only talking about myself. When visiting with congregants, I was interested in hearing about their families, their needs, and their spiritual struggles. Sometimes, I would spend an hour or two with church members, depending on what they want to talk about.
Much like an airplane circling an airport, getting ready to land, I would eventually know it was time to leave. Polly and the boys said to themselves countless times, "Finally. We can go home." Several minutes later, I uttered the words my dear children hated hearing from me: "Go get in the car, and I will be right out!" Inwardly they groaned, knowing that the airplane wasn't ready to land; that Dad wouldn't make it to the car for another fifteen minutes.
You see, I like to talk. I genuinely enjoy conversing with people. As I would get up to leave, all of a sudden a question or comment would stop me in my tracks, and a "forever" (according to the way my children kept time) later I was still talking.
Being a part of a strict patriarchal family, neither Polly nor our sons objected to being left in the car. Today, I suspect my sons would say "I ain't going anywhere until you get in the car," and Polly would likely say, "Hey, Bud, I'm not getting in the car until you do." Such protestations would have been impossible when we had a "Biblical" family, but today I hope they would demand I respect their time.
While Polly and I, along with our oldest sons, reminiscence about the good old days when I said " Go get in the car, and I will be right out" we all laugh, but I can't help but think in my heart that I wish I had never walked out of countless doors without Polly and our boys in hand.  I wish I had shown them more respect and less authority.
Bruce Gerencser, 66, lives in rural Northwest Ohio with his wife of 45 years. He and his wife have six grown children and thirteen grandchildren. Bruce pastored Evangelical churches for twenty-five years in Ohio, Texas, and Michigan. Bruce left the ministry in 2005, and in 2008 he left Christianity. Bruce is now a humanist and an atheist.
Connect with me on social media:
Your comments are welcome and appreciated. All first-time comments are moderated. Please read the commenting rules before commenting.
You can email Bruce via the Contact Form.