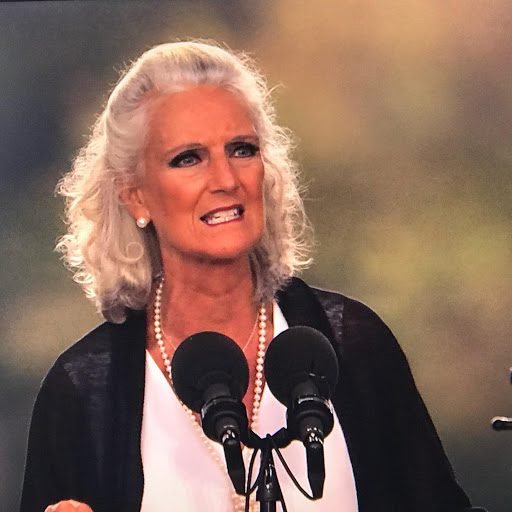 When he [Billy Graham] died, that was something very strategic from heaven's point of view. I know that before the foundations of the world were laid, Feb. 21, 2018 was the date that God chose to take my father home. Why?
Moses was the great liberator. He brought millions of people out of bondage, slavery, got them to the edge of the promised land, and God took him to heaven.
My father was also a great liberator. He brought millions of people out of bondage to sin, and gets us to the edge of heaven, the edge of the promised land, and God has called him home. And could it be that God is going to bring Joshua [Jesus] into the promised land, lead us into heaven?"
I believe this is a shot across the bow of heaven, and I believe God is saying, 'Wake up, church! Wake up, world! Wake up, Anne! Jesus is coming. Jesus is coming.
Jesus said that when the gospel is preached to the whole world as it is today in this service, as it is through churches, missionaries, ministries, Jesus said in Matthew 24:14, When the gospel is preached, then the end will come.
— Anne Graham Lotz, Daughter of Billy Graham, Quotes from a CHARISMA Article
Bruce Gerencser, 63, lives in rural Northwest Ohio with his wife of 42 years. He and his wife have six grown children and thirteen awesome grandchildren. Bruce pastored Evangelical churches for twenty-five years in Ohio, Texas, and Michigan. Bruce left the ministry in 2005, and in 2008 he left Christianity. Bruce is now a humanist and an atheist. For more information about Bruce, please read the About page.
Are you on Social Media?
Follow Bruce on Facebook and Twitter.
Thank you for reading this post. Please share your thoughts in the comment section. If you are a first-time commenter, please read the commenting policy before wowing readers with your words. All first-time comments are moderated. If you would like to contact Bruce directly, please use the contact form to do so. Donations are always appreciated. Donations on a monthly basis can be made through Patreon. One-time donations can be made through PayPal.