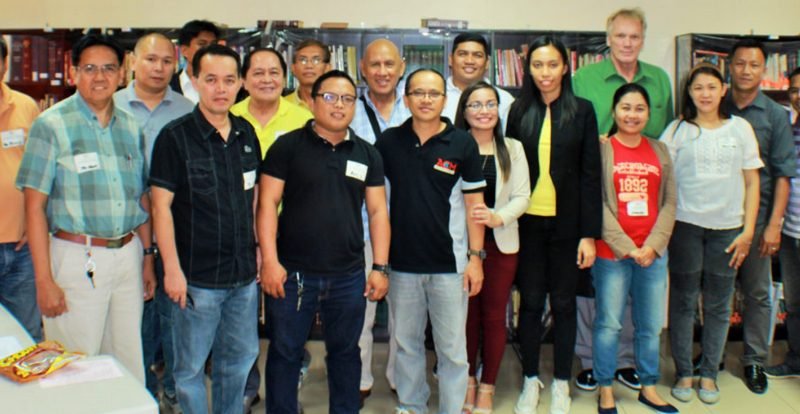 Who created evolution? [This has to be the dumbest question ever asked by a young earth creationist.] This is a fair question as many people ask, including children, 'Who created God?' When you type that question into a browser's search box, you get a myriad of websites providing the right answer.
No one created God as he always existed. That may blow some people's minds but that is how it is. It is hard to imagine since we are finite beings and trying to grasp the eternal is a bit out of our scope and ability.
However, you do not get the same results when you type in the words who created evolution. What you get is website after website either giving the scientific explanation of how science works or explanations of how evolution works.
….
Yet, when you scour their works, not one person who promotes the evolutionary theory ever speaks about where evolution came from. They do not even bother to make it a separate entity and said that as soon as life began on this planet, evolution took over.
But where did evolution come from? Many unbelieving scientists want to put God in a test tube and study him but that is mere arrogance talking. No one talks about putting evolution in a test tube and studying it.
….
They are content with studying the supposed results of this process. They have no desire to do to evolution what they have stated they want to do with God. They are content to believe in a non-existent theory and process whether they know where it came from or not.
It is no surprise that evolutionists do not know where the process came from or if it is a created process or not. They do not even know where life came from.
….
Many people put their faith in science, yet, science is failing them as the members of that research field have no clue about the origin of life. They still do not know the original environment that supposedly spawned life.
….
How can unbelieving scientists know the origin of evolution when they do not know anything about our beginnings? This is the difference between Christians and unbelievers. We do not need science to tell us our origins, we already know.
God has told us about it in the Bible. The reason the unbeliever doesn't know is that they reject the truth of the Bible. We get answers and peace of mind, and the unbelievers get questions with no answers and a myriad of 'mysteries'. They do not get peace of mind.
The evolutionist or evolution supporter may mock Christians and call them all sorts of names, etc., but all they are left with is a void that they struggle to fill with absurd theories they cannot come close to verifying.
….
We Christians have a God that has spared us this trouble and effort. He has told us exactly what took place and how he did it so we do not have o waste any time or money seeking out the answer to our origins.
We can focus on our lives and go about God's business knowing our heritage, and having no distractions because the mystery of our origins was solved a long time ago. Evolution has no creator because it has never existed, even in micro form.
It is better to know that we were wanted than to have to go through life thinking we are the spawn of something that does not care about us. God knows us as the Psalmist has said but evolution doesn't even have a mind so it can never care or get to know us.
Why go with science when it can never produce an answer to the question who created evolution? Or why did it 'evolve' us?
— Dr. David Tee, whose real name is Derrick Thomas Thiessen, TheologyArcheology: A Site for the Glory of God, Who Created Evolution?, March 8, 2023