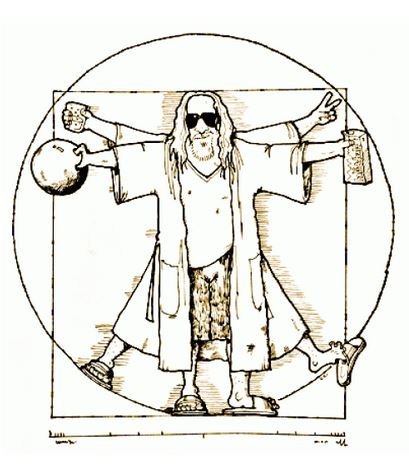 snark and humor ahead!
I believe in having all my bases covered, so I've added The Church of the Latter-Day Dude to my collection of ordination certificates. In 1983, I was ordained through Emmanuel Baptist Church in Buckeye Lake, Ohio.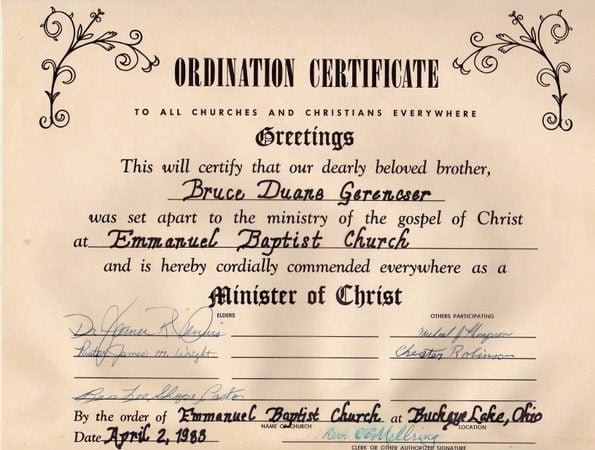 In 2011, I was ordained through the Universal Life Church.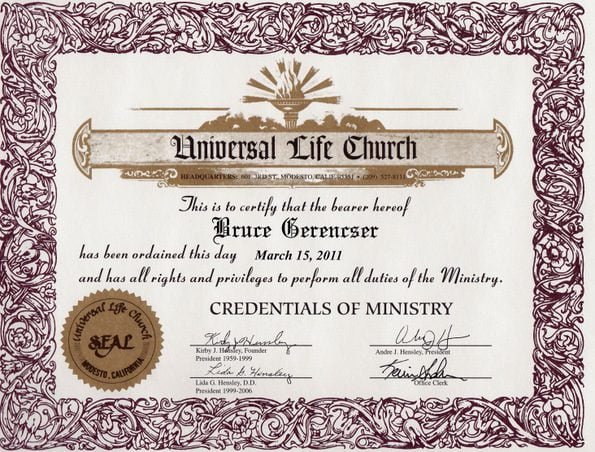 And just last week I was ordained by The Church of the Latter-Day Dude.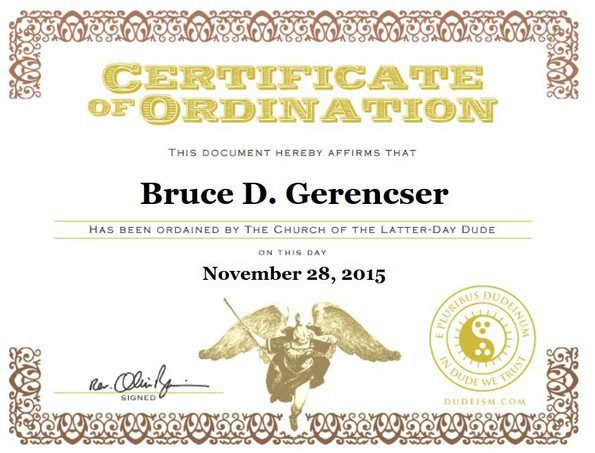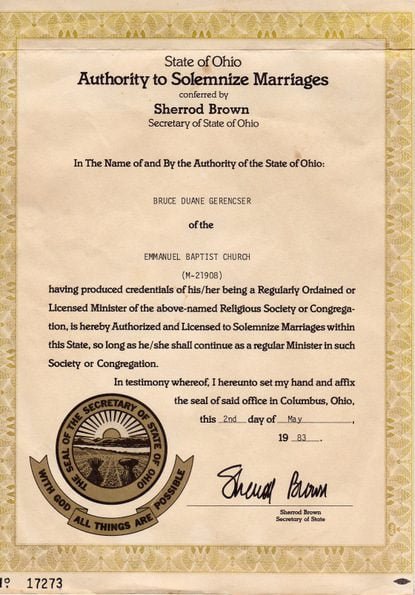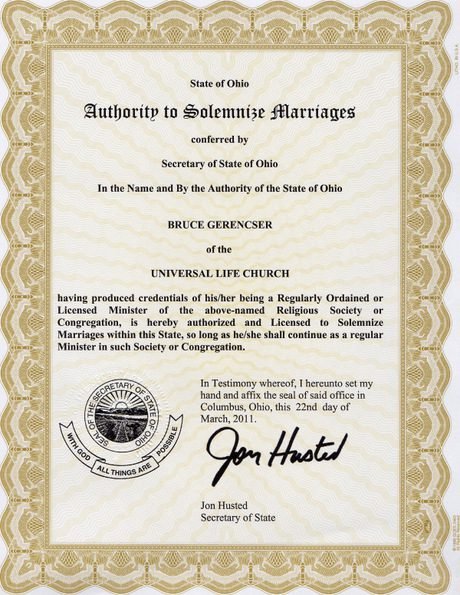 A local Christian zealot by the name of Daniel Gray has taken issue with the fact that I can still marry people. In a July 2013 letter to the Defiance Crescent-News, Gray wrote:
Bruce Gerencser should use facts in his letters. His latest rant is so full of errors as to make his point completely obtuse. Here are a few examples…

…The fact that Gerencser can marry anyone is laughable. He received his claimed ministerial credentials by professing a faith in a deity and swearing to follow that religions teachings. So unless he does so, then his authority to marry anyone under the same is null and void. Anyone he marries could actually find that they are not and never have been married. And last, the only way to change our Constitution is by a constitutional amendment…

…History and facts yet again destroy the views of Gerencser. He should be used to that by now.
I publicly responded to Gray's false accusations with a letter of my own. My letter was short and to the point:
For the third time Gray suggests that I am not legally able to marry people and that anyone married by me is in danger of having their marriage invalidated. Gray seems to not understand the legal requirements for being licensed to marry people in Ohio. I meet all the statutory requirements and I am duly licensed to marry people in Ohio. Anyone can verify this by doing a ministerial license search on the Ohio Secretary of state's website.
Ohio has no statutory requirement as far as what type of ordination is acceptable when applying for a state license to marry people. Knowing that my Baptist ordination might not "technically" fulfill the letter of the law, I decided to seek ordination through the Universal Life Church. Before I submitted my ordination and license application to the state, I called the Secretary of State's office to find out if I really could use ANY ordination when applying for a license to marry. They assured me that Ohio makes no judgment concerning the suitability of a licensee's ordination. In other words, I could, if I wanted to, use my The Church of Latter-Day Dude ordination to get a license.  Awesome, right?
Bruce, are you making a mockery of religion? Duh, of course I am.
Did you know that I also have a doctorate in Biblical studies?  Yep, I "earned" my doctorate through God's University.  Here's proof: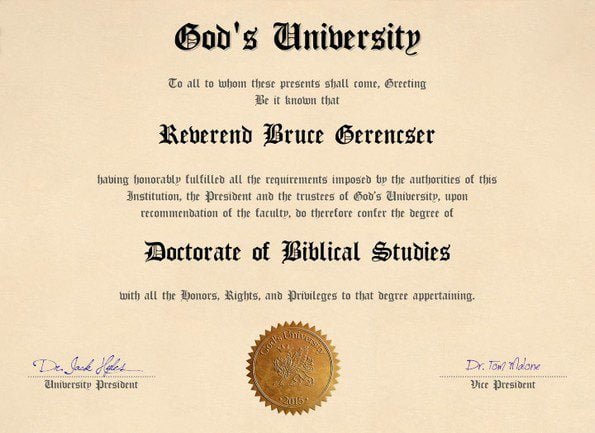 My degree is personally signed by Dr. Jack Hyles and Dr. Tom Malone. Surely, this is proof that my doctorate is the real deal (Even if they had to come back from the dead to sign it). If you've not read, IFB Doctorates: Doctor, Doctor, Doctor, Everyone's a Doctor, please do so.
Not only am I a thrice-ordained, state licensed marrying Sam with a doctorate from God's University, I'm also Santa Claus. That's right, I'm Santa Claus. How dare you doubt me, oh skeptic! Here's proof that I am the one, true Santa Claus: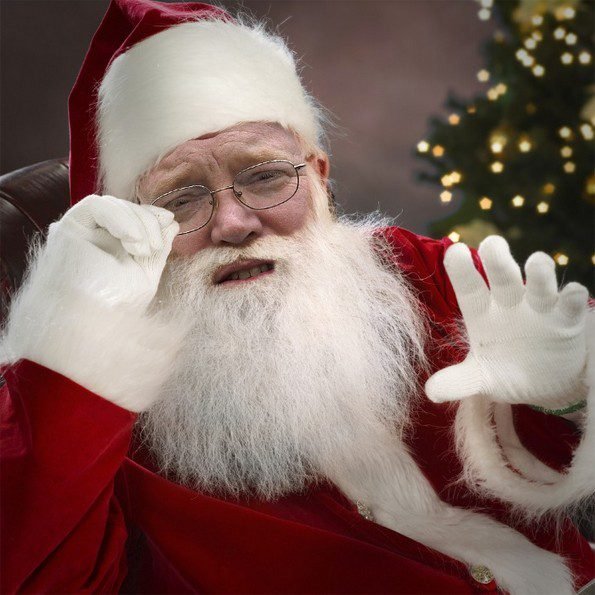 Take THAT, skeptics!
Notes
You can make your own fake stuff at PhotoFunia. Are you interested in becoming and ordained priest with The Church of the Latter-Day Dude? Click here for further information.