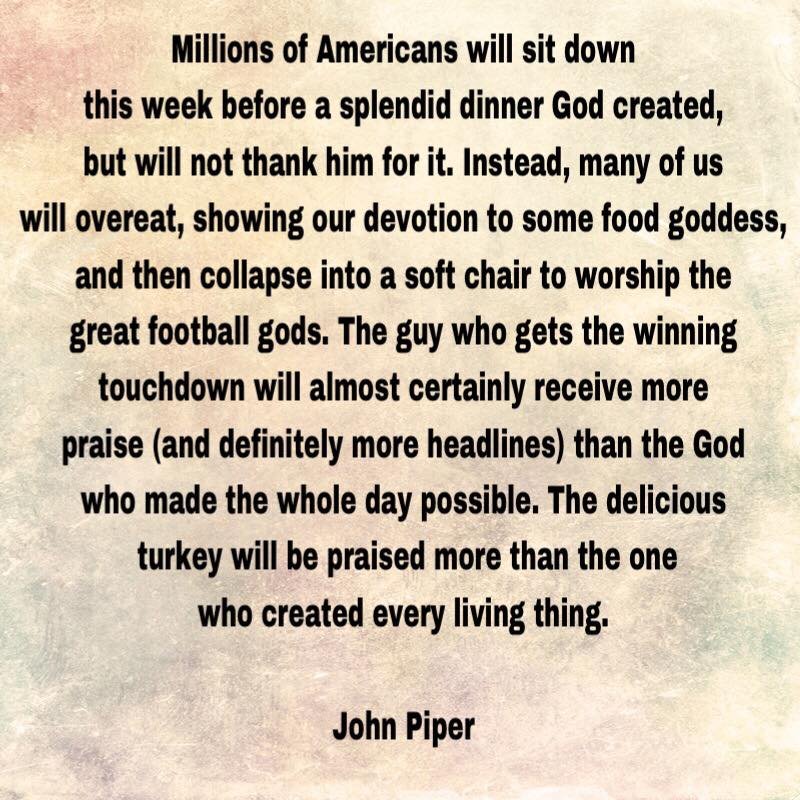 I hope you and yours have a blessed Thanksgiving.
Eat, drink, and be merry. And watch some football too. Tell John Piper to go f**k himself. Is there anything that Fundamentalists won't try to ruin? That's a rhetorical question, by the way.
I don't plan to do much, if any, writing over the next few days.
Thank you, for your love, kindness, and support.