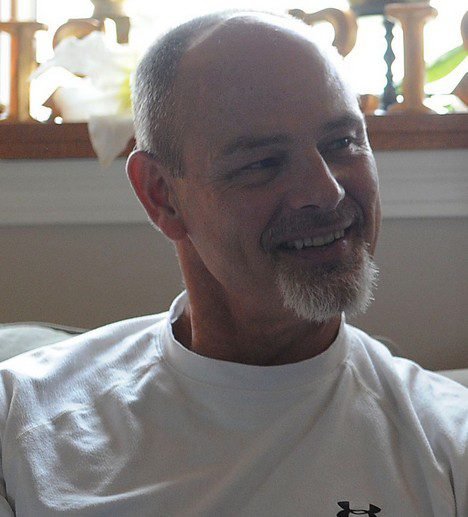 The Black Collar Crime Series relies on public news stories and publicly available information for its content. If any incorrect information is found, please contact Bruce Gerencser. Nothing in this post should be construed as an accusation of guilt. Those accused of crimes are innocent until proven guilty.
In October 2018, I wrote a post detailing the resignation of John Schouten, pastor of Vineyard Grace Fellowship (VGF) in Newark (Heath), Ohio His congregation found out that he had a sex crime in his past. While neither Schouten or VGF named the crime, an email sent to congregants stated Schouten did something that was "wrong, evil, and illegal." The use of the word "illegal" narrows the field to: rape, sex with a minor, sexual assault of a minor, and a handful of other underage sex crimes. According to the Newark Advocate, since the incident occurred thirty years ago, the statute of limitations has passed and Schouten cannot be prosecuted for his alleged criminal behavior.
In December 2018, the Newark Advocate published a story that reveals exactly what it was Schouten did thirty years ago:
The former pastor of VGF Church stepped down from the church he founded because about 30 years ago he had a relationship with a minor while he was a teacher.

John Schouten admitted to the relationship when confronted by church elders after the church received an email about the relationship during the summer, according to Advocate media partner 10TV.

Two people reached out to The Advocate corroborating the story.

While a teacher with Liberty Christian Academy in Pataskala during in the 1980s, Schouten had a relationship with a female teenage student. The two had a child together, according to 10TV.

….
You can read my original posts here and here.
Previously, Schouten told congregants that he had committed "rebellious and sinful actions" in the past. He never admitted that what he actually did was commit a felony for which he should have went to prison. The "good" pastor waited until the statute of limitations expired before coming clean about his past criminal behavior.
Yesterday, Jodi Priest, the woman Schouten preyed upon, published her story:
I am a survivor of sexual abuse. Calling myself a survivor does not mean I have moved on from all the effects of my trauma. It doesn't mean that feelings of shame, disgrace and unworthiness never rear their ugly heads. Calling myself a survivor just means that I am still here to fight those feelings. So many tragically choose not to. If you have been abused and are reading this, you are a survivor. So often we are called victims and we were, but we are survivors. You are not to blame in any way. It took me a long time to understand, and more importantly, to believe this. The following is my journey.

….

I was a good student and well-liked by the teachers. The principal, Dave, even asked me to babysit his kids. Toward the end of my 8thgrade year, Dave asked me to leave school with his sick daughter and watch her at his sister's house across the street until his wife could get off work. Joe and his wife lived so close to the school that I could walk there. And so could a teacher who wanted to "check on us." Joe came to the house, and while his niece was asleep on the couch, he kissed me for the first time. I was thirteen.

….

Starting the next year, the targeting and grooming began in earnest. He was intentionally leading me down a path, which brought us to the same couch. This time it didn't stop with a kiss. Fourteen-year-old me had no idea what was happening to my body, or exactly why I had to wash blood from my cheerleading skirt before I left.

Over the next four years the abuse continued. I thought I was in a relationship with Joe. He told me he loved me often. I wanted to believe that we would eventually be together. My entire high school life revolved around this abusive relationship. Even when his wife became pregnant, he somehow was able to convince me that it was me he loved. By my senior year, he was arranging meetings two-three times a week. We would meet in a variety of places. The park, my home, his home, and even at the school. Because of his hold on me, I couldn't decide what to do about college. Even though part of me knew this "relationship" was wrong and I wanted help, I couldn't make myself become unavailable to him. Over those four years, in a sub-conscious plea for help, I told some of my friends the truth. When Joe found out that I had told, he threatened to harm me and to get me in trouble with the school if I didn't say it had been a lie.

Towards the end of my senior year, a classmate informed the principal that she heard a rumor about our "relationship." Dave called me at home one evening in early May 1988. He said he needed to talk to me and asked me to meet him at the school. My father was not at home, and my mom would not allow me to go alone. When we arrived at the school, he asked my mom to wait in the lobby while he talked to me in his office. He told me he knew about my "relationship" with Joe. He told me I had a choice to make. If I admitted to the sexual relationship, I would get my diploma and Joe would just get fired and not go to jail. If I denied it, and he had to prove it, then I would not get my diploma and Joe would go to jail. At this time, I thought I loved him. I was scared and didn't know what to do. I was hardly ever in trouble, and now I was being threatened with not graduating and being responsible for Joe going to jail. Of course, I now know this is not something an abused, seventeen-year-old girl should be faced with. The principal was required by law to report this to the authorities regardless of what I chose. I admitted to the relationship. Dave never asked me for any details. He left me alone in his office for a long time. My dad had arrived at the school, and my parents were the ones who came back in to get me. It was decided that I would not return to school. I would be taken to the Heritage USA compound in North Carolina, founded by Jim and Tammy Faye Bakker, until after school let out. I had to cancel my prom plans, miss my graduation ceremony, and leave all my friends abruptly. I was not allowed to call anyone to tell them anything. I later found out that no one was told what happened. I just disappeared, no one could get a hold of me. Not only was it before cellphones, but students were also explicitly told not to try to contact me. The teachers were told that Joe had been fired, and if anyone asked any questions they would be fired also. Dave and other leaders chose to break the law by not reporting. Defending family and reputation was more important than protecting me. The abuse was kept a secret from everyone, and the silence spoke volumes. The shame and unworthiness I felt came to the forefront and wouldn't be leaving any time soon.

….

In November 1988, I made plans to move in with my older brother. The week before I moved, Joe called me and wanted to see me again. Because I still wanted to believe that he loved me, I agreed, and the abusive relationship started again. Five months later I found out I was pregnant. When I told Joe, he asked me 2 questions: "Is it mine?" and "Will you have an abortion?" The answers were yes and no. That was the last time I talked to him until after the baby was born.
Please take the time to read Jodi's gut-wrenching, heartfelt story. It's a long read, but worth the time spent reading it.