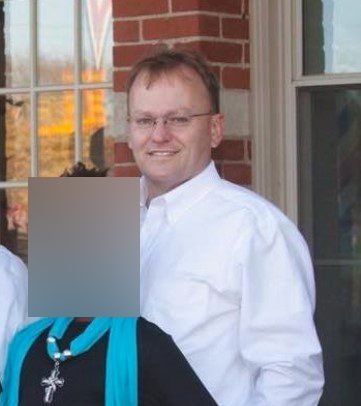 The Black Collar Crime Series relies on public news stories and publicly available information for its content. If any incorrect information is found, please contact Bruce Gerencser. Nothing in this post should be construed as an accusation of guilt. Those accused of crimes are innocent until proven guilty.
Brian Couch, family pastor at Yorktown Church of the Nazarene in Yorktown, Indiana and a school nurse for Yorktown Community Schools, was arrested on the suspicion of " 20 counts of child molesting, a Level 4 felony, eight counts of child molesting, a Level 1 felony, and one count of rape, a Level 3 felony." (RTV-6) Couch is no longer employed by the church or school.
Couch's Facebook page also lists him as a pastor at R.I.O.T Family Ministries — Righteous Invasion of Truth.
Yorktown Church of the Nazarene pastor Marty Ballard released the following statement:
The Yorktown Church of the Nazarene is crushed by the recent situation regarding one of our former ministers and church member. We pray for healing. We will cooperate with all legal authorities and continue to pray for our schools, our children, our community and our churches.

We condemn all inappropriate behavior or action that does not condone to legal authorities and the laws which God has given.
According to news reports, the abuse began when the victim was as young as six-years-old.
In a surprising move, law enforcement arrested Couch's wife, Londa, on charges of failure to report child abuse and neglect of a dependent. These charges suggest Brian Couch likely abused a family member. The Couch's have two teen daughters.