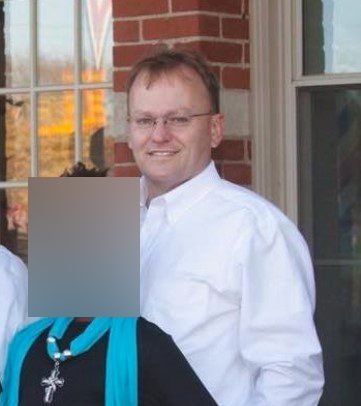 The Black Collar Crime Series relies on public news stories and publicly available information for its content. If any incorrect information is found, please contact Bruce Gerencser. Nothing in this post should be construed as an accusation of guilt. Those accused of crimes are innocent until proven guilty.
In 2019, Brian Couch, family pastor at Yorktown Church of the Nazarene in Yorktown, Indiana and a school nurse for Yorktown Community Schools, was arrested on the suspicion of " 20 counts of child molesting, a Level 4 felony, eight counts of child molesting, a Level 1 felony, and one count of rape, a Level 3 felony." (RTV-6) Couch is no longer employed by the church or school.
Couch's Facebook page also lists him as a pastor at R.I.O.T Family Ministries — Righteous Invasion of Truth.
Yorktown Church of the Nazarene pastor Marty Ballard released the following statement:
The Yorktown Church of the Nazarene is crushed by the recent situation regarding one of our former ministers and church member. We pray for healing. We will cooperate with all legal authorities and continue to pray for our schools, our children, our community and our churches.

We condemn all inappropriate behavior or action that does not condone [sic] to legal authorities and the laws which God has given.
According to news reports, the abuse began when the victim was as young as six-years-old.
In a surprising move, law enforcement arrested Couch's wife, Londa, on charges of failure to report child abuse and neglect of a dependent. These charges suggest Brian Couch likely abused a family member. The Couch's have two teen daughters. Londa Couch later pleaded guilty to failure to report and received a suspended sentence. The Couch's divorced in 2020.
On July 14, 2021, Brian Couch pleaded guilty.
A Yorktown man on Wednesday pleaded guilty to three counts of child molesting that have the potential to keep him incarcerated for the rest of his life.

….

An affidavit accompanying the first nine charges filed against Couch — seven counts of child molesting, and single counts of attempted child molesting and sexual misconduct with a minor — alleged he had sexually abused a girl "almost daily" over a period of several years beginning when she was six years old.

Last summer, the Yorktown man was charged with three more molesting counts, alleging he had fondled three girls — two of them in their pre-teens, and one when she was 13 — when they visited his home between 2012 and 2016.

In Delaware Circuit Court 4 on Wednesday afternoon, Couch pleaded guilty to three of the molesting charges — two of them Class A felonies with maximum 50-year prison terms, and one Level 1 felony, in most instances carrying a maximum 40-year sentence.

….

The deal would prevent Couch's accusers [victims] from having to recount the sexual abuse on the witness stand,
Last week, November 10, 2021, Couch was sentenced to 105 years in prison.
Former pastor and school nurse Brian Couch was sentenced to 105 years in prison Wednesday on multiple child molest charges.

During the hearing, one of Couch's victims testified and described the pain and suffering she endured as a result of his years of molestation and abuse. According to his victim, the sexual molestation began when she was 6 years old and took place repeatedly.

She said the "sound of [his] footsteps coming to my bedroom door made me nauseous." She then told Couch: "You made choices that will stick with me for the rest of my life – you hurt and abused me – you are mean, angry and used and abused almost everyone and everything in your life."

According to a probable cause affidavit, Brian Couch called the Yorktown Police Department in 2019 to report his own criminal activity.

"Couch said that he wanted to tell police about his inappropriate behavior so that his family could move on," Yorktown police officer Ryan Jaromin wrote in a report filed with Delaware County Courts.

….

Prosecutors had asked for Couch to be sentenced to 150 years in prison. Deputy Prosecutor Arnold told the Court that "other kids are put to bed and told that monsters don't exist, but the victim here was forced to live with hers. Brian Couch is the proverbial monster under the bed. The victims are serving a life sentence, he deserves one too."
Bruce Gerencser, 66, lives in rural Northwest Ohio with his wife of 45 years. He and his wife have six grown children and thirteen grandchildren. Bruce pastored Evangelical churches for twenty-five years in Ohio, Texas, and Michigan. Bruce left the ministry in 2005, and in 2008 he left Christianity. Bruce is now a humanist and an atheist.
Connect with me on social media:
Your comments are welcome and appreciated. All first-time comments are moderated. Please read the commenting rules before commenting.
You can email Bruce via the Contact Form.