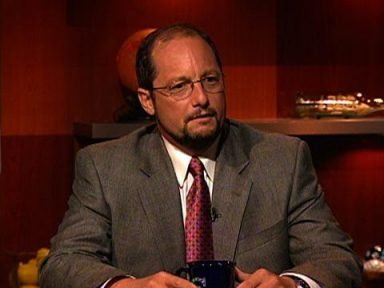 I'm not completely sure when I first started realizing that the enormous amount of suffering in the world, so much of it completely gratuitous, is a problem for anyone who believes that there is a loving and powerful God who is in control of what happens.   Before reflecting on the evolution of my own thinking on the problem from years ago, let me stress a couple of points.
First I am talking about enormous suffering.   I am not talking about the small and even not so small aches and pains of daily life – the broken wrists or torn ligaments, the fender-benders, the shattered relationships, the worries about the mortgage, or the loss of a loved one.  Such things, in my view, do not call into question the existence of God, because they could well be explained if there is a loving and powerful God in charge of the world.  They could, for example, be "teaching us something," or molding our character, or making us more grateful for the (other) good things we have (no pleasure without pain), etc.
No, I'm talking about suffering in extremis, enormous suffering that helps no one, least of all the sufferer.   Every seven seconds in our world a child dies of starvation.  An innocent victim, suffering horribly of hunger and then dying, often abandoned and forsaken.  Who does that help?  It doesn't help her.  Does it help me?  Does it make me appreciate all the more that nice filet mignon I had last night, with that fine bottle of Bordeaux?
And that's just one kind of suffering – children starving to death.  What about others?  The birth defects, the disfiguring and debilitating accidents, the cancers and strokes, the brain tumors, the epidemics, the accidental deaths of children, the tsunamis that kill 300,000 people who were just trying to eke out an existence – and I haven't even started on the tragedies humans create: millions of people displaced from their homes (it's relatively easy to pass over that one when we just read it on p. 3 of the paper; but think about yourself being removed from your home, forced to wander and find sustenance for you and your family with nowhere to go and no idea of what to do.  And having millions of your neighbors in the same boat), innocent casualties of war, millions tortured to death, six million Jews killed for being Jews.  And so on.
My experience in my years now of talking about this kind of suffering is that people who hear such comments are all too ready to write and tell me "the answer."  They have a way of explaining why it happens that satisfies their thinking, and they can't believe that I don't find their explanations satisfying.   I find that with simple uneducated folk and with highly trained professional philosophers.
I had a radio debate some years ago when I was in London with a rather famous professor of philosophy from Oxford University on whether the problem of suffering should cause problems for anyone who believes in God.  He thought he had the answers to why there is suffering when there is a good and all powerful God in charge of the world (he himself is  committed Christian).  The suffering of others benefits those of us who are not experiencing their suffering, as it helps us recognize that grace that we receive and appreciate our own situations all the more.  The suffering of others makes us "more noble."
He wanted to stress this point specifically with respect to the Holocaust.  It had an upside.  It makes us more reflective and ennobles our lives today.
I have to say, I get rather roused up when someone tells me such things – especially when they do so with the smugness of an armchair observer of suffering.  I got pretty angry in our back and forth.  I simply couldn't believe that he thought that innocent children were gassed for the sake of my personal nobility.  It's all about me.  God allows such horrible and massive suffering because if he didn't, I myself would be less noble.   I simply lost my cool.  It's all fine that this fellow in his comfy confines of his cushy Oxford position felt ennobled.  I (in my equally comfy confines) felt completely repulsed.
….
— Bart Ehrman, The Kind of Suffering That is a Problem, June 27, 2017
You can read the entire quote here if you are a member of Dr. Ehrman's blog. $24.99 a year. Well worth the investment. All membership fees go to charity.