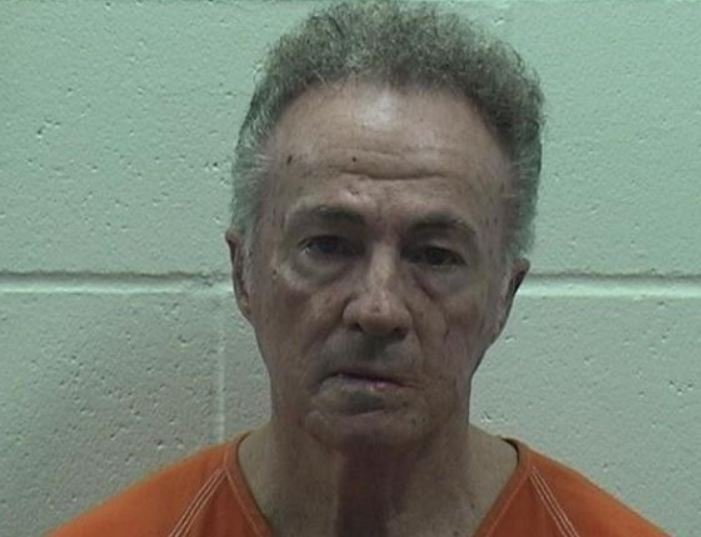 The Black Collar Crime Series relies on public news stories and publicly available information for its content. If any incorrect information is found, please contact Bruce Gerencser. Nothing in this post should be construed as an accusation of guilt. Those accused of crimes are innocent until proven guilty.
Wayne Bean, bus pastor at Ada Baptist Temple in Ada, Oklahoma, has been charged with three counts of lewd molestation. Astoundingly, Bean was accused of similar crimes in 2005 — giving a teen girl "daddy" kisses — and not charged.
[It] hurt like scared for the kids,"Ada resident Bryan White said.

That's how White felt after learning a member of the Ada Baptist Temple was charged with lewd molestation.

Ada Police say Wayne Bean inappropriately touched four girls while working as the bus minister.

Detective Brian Engel says he began investigating in May after an 11 year old girl refused to get on the bus.

"She started crying and the mother talked to her about why she didn't want to get on the bus," Engel said,"she disclosed to her mother that an individual from the church that rides the bus had been inappropriately touching her."

Engel says the child's mother contacted another mom, who's 7 year old daughter also rode the bus he says, that girl also said she was touched by Bean.

"During my investigation I found out that there was a 13 year old that had also disclosed that this man had been inappropriately kissing her on the lips, when she got on and off the bus," Engel said.

"It is actually disgusting and shameful that it actually happened with somebody that you actually trust," White said.

….

He tells us Bean was investigated in 2005 for inappropriate acts with an 11 year old girl who says it started on the bus.

"He stated that [when] he met her, she was riding the church bus and they ended up developing a relationship and he would take her places in his own vehicle, and that in the interview he stated he would give her daddy kisses," Engel said.

No charges were filed in the 2005 case.

Engel also says he found pornographic videos on Bean's computer showing older men having sex with women were portrayed to be very young.

Bean has since been released from jail on a $250,000 bond, he's due back in court in February.

"We just need to pray for our community because obviously we need it," White said.
Ada Baptist Temple — an Independent Fundamentalist Baptist (IFB) church — calls itself "The Friendliest Church in Town." Their website also says the church's services are "the most exciting services in town."  The church describes itself this way:
Ada Baptist Temple is an old-fashioned, independent, Baptist Church that takes a strong stand for the Word of God and against sin. Fundamental in her doctrinal stand and premillenial in her interpretation.
The Ada Baptist website also has a statement on human sexuality:
We believe that God has commanded that no intimate sexual activity should be engaged in outside of a marriage between a man and a woman. We believe that any form of homosexuality, lesbianism, bisexuality, incest, fornication, adultery and pornography are sinful perversions of God's gift of sex.
They left out child molestation and allowing accused child molesters to continue work with children.
Update