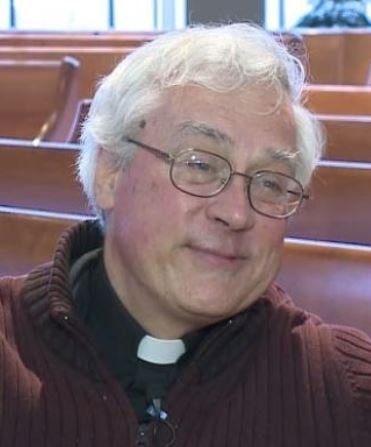 The Black Collar Crime Series relies on public news stories and publicly available information for its content. If any incorrect information is found, please contact Bruce Gerencser. Nothing in this post should be construed as an accusation of guilt. Those accused of crimes are innocent until proven guilty.
Charles Hanel, pastor of Queen of Apostles Church in Pewaukee, Wisconsin, has been charged with second-degree sexual assault of a child. A thirteen-year-old church girl alleges that Hanel groped her during confession. Queen of the Apostles is a Roman Catholic congregation.
WISN reports:
Hanel's attorney, Jerome Buting, said his client has never, and would never, do what he is accused of in the criminal complaint. Buting said the one-sided complaint is only part of the story and that they look forward to clearing Hanel's name and reputation.

"This is a single accusation of an adolescent girl against a priest who has faithfully served the people of this archdiocese for 35 years without a hint of any inappropriate conduct with a minor, let alone a girl whose father is right outside the confessional door," Buting said.