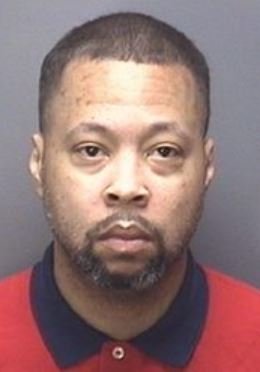 The Black Collar Crime Series relies on public news stories and publicly available information for its content. If any incorrect information is found, please contact Bruce Gerencser. Nothing in this post should be construed as an accusation of guilt. Those accused of crimes are innocent until proven guilty.
Sean Gaines, pastor of The Empowerment Temple in Suffolk, Virginia, was arrested on two charges of indecent liberties with a child by custodian and one count of carnal knowledge of a child thirteen to fifteen years old.
The Suffolk News-Herald reports:
Gaines, the former pastor of The Empowerment Temple, told the News-Herald by phone last month that he left the church in early August due to similar charges in Hampton. He said he did not do what he's accused of.

"I'm refuting all the charges," he said. "I'm stating my innocence."

According to a search warrant filed in Suffolk Circuit Court earlier this year, a 14-year-old girl reported she had been sending photos to Gaines via Facebook messenger. She said Gaines had asked her to send the photographs and to "send them to his Facebook account."

She sent photos of her private parts as well as one of herself in her bra and underwear, the search warrant states. It happened between May 2017 and February 2018, the warrant says.

The girl consented for police to search her phone but said she had deleted the photos at Gaines' request.

According to the indictments, the charges relate to incidents in which Gaines allegedly touched a juvenile victim's breast and genitals and had sexual intercourse with her.