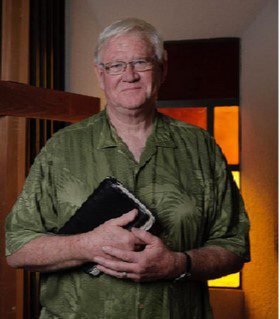 The Black Collar Crime Series relies on public news stories and publicly available information for its content. If any incorrect information is found, please contact Bruce Gerencser. Nothing in this post should be construed as an accusation of guilt. Those accused of crimes are innocent until proven guilty.
John McFarland, pastor of Orangethorpe United Methodist Church in Fullerton, California, stands accused of sexually molesting at least one child. You can read McFarland's church bio here.
The Times of San Diego reports:
McFarland is facing two felony charges of lewd acts upon a child that are alleged to have occurred in Escondido between July 26, 2012, and July 23, 2013, according to a criminal complaint from the San Diego County District Attorney's Office obtained by NBC San Diego. The victim was described in the complaint as a girl under the age of 14.

McFarland has a court hearing scheduled at the Vista Courthouse at 8:30 a.m. Jan. 16.