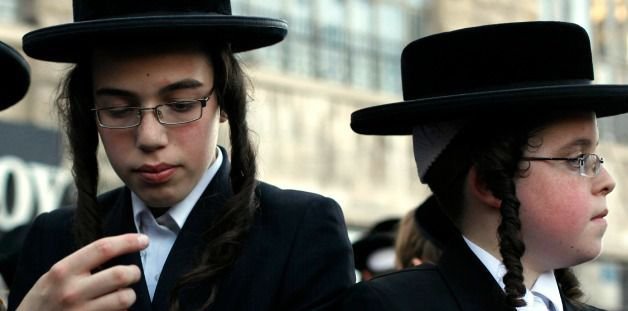 Guest post by MJ Lisbeth
Sometimes I recall occasions when I didn't help someone.
There were the times I couldn't, whether because I didn't have the resources or simply didn't know how.
Other times, I simply didn't; the situation seemed too complicated or I just didn't want to get involved. Or I was afraid.
That last explanation applies to the way I dealt with something Moishe told me. (Please see the post The News Makes Me Think About Him.)
He was a student in the yeshiva where I taught for a year. For months, he circled around me before he asked whether we could talk. We did, and he complained about the restrictiveness of his community. Finally, in despair, he revealed that a rabbi in his synagogue was sexually abusing him.
I expressed sympathy—or, more precisely, I channeled my anger into words of understanding. I asked whether he told anyone else. He shook his head: "He made me promise not to tell anybody."
Were my words coming out of his mouth? I felt as if my lips were moving in sync with his. If they were, I don't know whether he noticed.
He didn't ask me not to tell. At least, I don't recall that he did. But there was no way that I would, even if I could. Perhaps he understood that; I understood his fear because it was my fear.
At that time, I had not told anyone about the sexual abuse I'd experienced at the hands of a priest. Even if I had the language for it—which no kid of my age in that place and time had—I couldn't have described it for anyone.
For the same reasons, Moishe didn't talk to anyone besides me. Even if I'd had the words, it would have been my word against the priest's. Moishe had the words in spite of his community's and school's effort to keep him from knowing them. Still, it would have been his word against the rabbi of his synagogue—and the rabbis who ran the school and surely would have sided with Moishe's abuser. And my word, as an outsider, would have no more weight—actually, probably less than—Moishe's.
That, of course, is another reason why he told me. He knew I wouldn't tell, because I really couldn't. Because I was afraid, as he was.