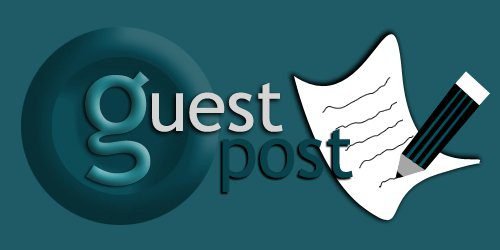 Guest post by MJ Lisbeth
In my previous article, I mentioned that in 2015, Ireland became the first nation to legalize same-sex marriage by a popular vote. In another ballot last year, the Irish approved a bill that struck down the country's near-total ban on abortion. The procedure had been allowed only if the mother's life was at risk. That, in what was one of the world's most devoutly Catholic countries just a generation ago.
Now the State of Alabama has, in essence, the sort of law Ireland just got rid of. The other day, Governor Kay Ivey signed a bill into a law that allows abortions only "to avoid a serious health risk to the unborn child's mother," for ectopic pregnancy, and if "the unborn child has a lethal abnormality."
Oh, it gets worse: Alabama's new law, like Ireland's old law, doesn't allow the termination of pregnancies that result from rape or incest. Exceptions were made, however rare, in Ireland, such as the one made in 1992 for a thirteen-year-old rape victim who was deemed at risk for suicide.
She was allowed to undergo an abortion in her own country, but the same right wasn't granted to other girls and women. Instead, an amendment to the Irish constitution was passed, guaranteeing the right to travel to another country (usually England) for the procedure. That was fine for those who could afford to make the trip, as I'm sure Alabamans who can get to other states won't be hampered by the new law in their own.
But in one area Alabama does old Ireland one better (or worse): Doctors who perform abortions can be punished with life in prison. Even televangelist Pat Robertson howled: "I think Alabama has gone too far," he said during an episode of The 700 Club.
Ireland is starting to look really, really good right about now, even though I am not, and have never been, at any risk of getting pregnant. And hearing what's transpired in Alabama and Georgia, and what may well come to pass in other states — not to mention thinking about the possibility of striking down Roe v Wade altogether — gives me the chills.
It would have given me the chills even when I was still living as a man. For me, the right to choose whether or not to carry a pregnancy to term has never been an abstraction. On one level, it is also about sovereignty over one's body and life. Now, I'm not a constitutional lawyer or scholar. But, for what it's worth, I have to wonder whether a government which can tell a woman or girl that she has to carry her father's or brother's or some stranger's baby can also give itself the right to tell people such as I that we can't take the hormones, have the surgeries or do whatever else we need to do in order to live at peace with ourselves. Also, would such a government imprison a doctor who prescribed the hormones or did the procedure—or even a psychiatrist who diagnosed a transgender, or a social worker who showed that transgendered person how to navigate a gender transition?
For all that I worry about such possibilities, I am affected in a more fundamental, even visceral, way by attacks on the right to a legal, safe abortion. As a child—an altar boy—I was sexually abused by a priest. That was half a century ago. I talked about it for the first time less than two years ago. By then, he was long dead, so I never had the opportunity to confront him. On the other hand, I never had to face him every day, directly or through the child I might have been forced to carry had I been, say, a 13-year-old girl instead of a 9-year-old boy. The state in which I was abused (New York) hadn't yet legalized abortion, and Roe v Wade wouldn't be decided for several more years. In the community in which I lived—almost entirely Catholic—young women were disowned or worse for having abortions. Even if abortion were legal, it would have been as unavailable to me as it was to most Irish women and girls—and will be for many in Alabama.
I am thinking of those women and girls. I could have been one of them. That is why I am so appalled at the law Alabama just passed. More importantly, though, I realize that for all I suffered as a result of my abuse and sexual assault, things could have been even worse for me. Unfortunately, in Alabama, they will be for many girls and young women.
I could have been one of them.