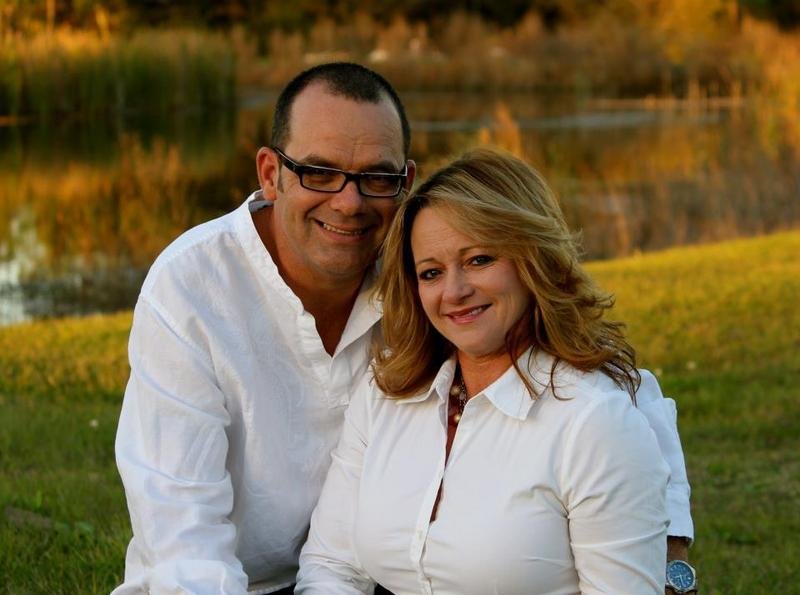 The Black Collar Crime Series relies on public news stories and publicly available information for its content. If any incorrect information is found, please contact Bruce Gerencser. Nothing in this post should be construed as an accusation of guilt. Those accused of crimes are innocent until proven guilty.
In 2017, Kyle Harrison, pastor of Harvest Church in Starke, Florida, was accused of misrepresenting himself as a licensed contractor. Harrison later pleaded guilty and was ordered to repay the victim $26,009.25 he took from her as payment for the work he never completed. Harrison was fired from his job with Harvest Church and now lives in Orlando, Florida.
Last week, Mike and Charlene Oliver accused Harrison of not returning a $50,000 investment loan. News 4-JAX reports:
A Starke couple turns to the I-TEAM after they say their trusted pastor failed to pay them back after loaning him thousands of dollars.

….

At the time of the loan, Harrison was the senior pastor at Harvest Church in Starke. Mike and Charlene Oliver trusted him so much, Mike agreed to loan Harrison $50,000 as an investment into Harrison's business, Transformation Ministries

As a member of Harvest Church, Mike had turned to Harrison for spiritual guidance when Mike was diagnosed at age 40 with lung disease. He was given just three to five years to live and wanted his family to benefit from the investment if he died.

"I wanted to have money come back for my family in case something happened, and I was no longer here," Mike explained.

The only cure was a lung transplant, but because of Mike's deteriorating medical condition, he says two hospitals had already denied enrolling him as an organ recipient.

"He was the pastor, so why wouldn't you trust the pastor," said Mike.

"He made us feel like he genuinely loved us," said Charlene.

….

Mike says he was forced to take medical retirement as a Corrections Officer, and Transformation Ministries — which employed ex-offenders as car mechanics — appeared to be a viable business.

"We had a whole bunch of business," said Mike, who spent time working at the shop himself.

The Olivers drew up a lengthy contract, which has Kyle Harrison's signature. It detailed a monthly payment plan of $488 and included a list of collateral that would become the Olivers' property if Harrison failed to repay the loan.

"At first he paid us," said Mike.

But that didn't last. The Olivers said the monthly payments became more inconsistent.

"He's the pastor, so we were like, 'We will give you a little more time,'" Mike said he told Harrison.

….

The Olivers now say they believe Harrison took advantage of Mike's medical condition and never thought he would have to pay back the money because Mike was so sick.

….

They said they have not heard from Harrison in more than a year and said Harrison's phone has been disconnected.

While the Olivers said they know they probably won't get their money back, they reached out to the I-TEAM because they want to warn anyone else who might come in contact with Harrison.

"He has the gift of gab," said Charlene.

"He is not what he pretends to be. He'll make you feel like everything he's doing is Godly and, 'I'm trying to help you,' and that's not the case." Mike added. "I don't want nobody else to be hurt by him or anyone else. I want people to be careful, be careful."
Sadly, some congregants learn the hard way that pastors can be grifters, and just because they are charming and charismatic doesn't mean they won't fleece you if given the opportunity.
Transformation Ministries is now closed. It is highly unlikely that the Olivers will see their $50,000 again. Giving money to God and his representatives on earth is always risky business.
Kyle Harrison's testimony:
During the foundational stage of our church, Harvest Christian Fellowship in 1998, I was seeking the voice of the Father concerning His plan and purpose for this ministry. My personal testimony concerning drug abuse is not that impressive compared to some. In the mid 80's like many other high school students I drank, smoked pot, and experimented with powder cocaine. But by the time I graduated from high school I had given all that up, at the time I thought I gave it up for a girl, who six months latter became my wonderful wife. But soon after that I realized it was all in the plan of God.

In 1999 while praying on a park bench at 2 am, at a time where I felt that I was in desperate need of a word form God, the Spirit of God led me to Matthew's gospel. There I saw the Jesus made the statement that basically said, if the multitude had not made the choice to follow Christ they would not have had a physical need. God began to show me that there was going to be people in our future that were going to make the decision to follow Christ, and because of that choice they were going to have needs that typical church ministry could not meet. So from that moment on my spirit was open to any opportunity that would bring that word into fruition.    Not long after Transformation Ministries was born.

As the years have rolled on we have done many  things wrong, and many right. All the while trying to hear the voice of the Lord. The need for this type of skill training ministry is undeniable, and as we look into the future, we see the need getting greater and greater.
Prior to becoming pastor of Harvest Church, Harrison was a worship leader. A 2001 Charisma article mentions Harrison:
Members of the ethnically diverse fellowship [Potter's House] describe [Vaughn] McLaughlin as a spiritual father who has gone out on a limb to lead them. Kyle Harrison, pastor of Harvest Christian Fellowship in Starke, Florida, was a worship leader when he met McLaughlin. Now he is pastoring the only multiethnic congregation within three counties of his church.

Harrison, who is white, says McLaughlin has mentored him and even paid his debts. "This man who I call my bishop, if it weren't improper, I'd call him father," Harrison says.
And he [McLaughlin] "even paid my debts." Warning, Will Robinson, Warning!