Glen Uselmann, formerly a youth pastor at Calvary Gospel Church in Madison, Wisconsin, stands accused of repeatedly sexually assaulting a church girl. Uselmann later married his victim. Calvary Gospel is affiliated with the United Pentecostal Church International.
Glen Uselmann, of Columbus, is charged with second degree sexual assault of a child and sexual assault of a child under 13, according to a criminal complaint from Madison Police filed in Dane County court on July 15. Uselmann's initial appearance in court is scheduled for Aug. 6. 

The charges come after a Cap Times story in August 2019 detailed how men at Calvary Gospel Church in Madison, a United Pentecostal International congregation, allegedly groomed and molested girls at the church, who were often pressured to later marry their abusers.

Rebecca Martin Byrd was one of those women and agreed to speak with a Cap Times reporter and be named in this story. She married Uselmann following years of abuse, starting when she was 12, she said. They divorced in 2006. Seeing charges filed in her case has been validating, she said.

"I lost my childhood… when you suffer abuse for years and years it's almost like you don't realize what is happening," she said. "You get so accustomed to being treated that way and so accustomed to having no control in your life. In a way you suppress your own needs and your own feelings. When someone said, 'Yes, this was wrong,' that is very validating for me."

….

Byrd was one of 13 people the Cap Times interviewed for its 2019 story, four of whom said they were sexually assaulted and manipulated as children attending Calvary Gospel Church in the late 1980s and 1990s. Nine others, including parents, siblings of alleged victims, members who witnessed sexual misbehavior and one pastor who was in leadership at the time of many allegations, corroborated the abuse.

Byrd filed a report with Madison police last August hoping the case would fall within the state's statute of limitations for sex crimes against children, but she wasn't sure, she said. The Madison Police Department said Monday that the investigation is still open and could not comment on it. 

….

The criminal complaint outlines several interviews conducted by Madison Police Detective Bradley Ware over the last 11 months. It includes a statement from the church's current bishop, John W. Grant, identified by his title and the initials "JWG" in the report. Grant led Calvary Gospel Church for 47 years. His son Roy Grant now leads the congregation. 

According to the complaint, Ware asked Grant if Uselmann ever admitted to his sexual relationship with Byrd when she was a minor. Grant said Uselmann admitted they had had sex but "made it sound like it was only one time." 

….

Byrd said she hopes the case sheds light on the church institution that enabled the abuse and helps others come forward to report it. 

"I feel like this case isn't just about this one man," she said. "This case to me is about an institution that was corrupt and was abusive and belittling to women. I hope this case blows open the doors to a lot of other situations that went on in that group that shouldn't have gone on."
The Black Collar Crime Series relies on public news stories and publicly available information for its content. If any incorrect information is found, please contact Bruce Gerencser. Nothing in this post should be construed as an accusation of guilt. Those accused of crimes are innocent until proven guilty.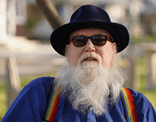 Bruce Gerencser, 65, lives in rural Northwest Ohio with his wife of 44 years. He and his wife have six grown children and thirteen grandchildren. Bruce pastored Evangelical churches for twenty-five years in Ohio, Texas, and Michigan. Bruce left the ministry in 2005, and in 2008 he left Christianity. Bruce is now a humanist and an atheist.
Connect with me on social media:
You can email Bruce via the Contact Form.
Your comments are welcome and appreciated. All first-time comments are moderated. Please read the commenting rules before commenting.